Philippines, as it history says a lot about being a Spanish colony, has its fair share of antique yet beautifully-architectured edifices. Iloilo (yes, that's actually how it's spelled) is known as one of those many cities in the Philippines.
Molo Church
Located at Molo, Iloilo City, the Molo Church is the epitome of beauty and grandeur. It will take you back to the olden days when the Spanish were still occupying the Philippines. The church also has a dome which will rival that of the Vatican's. Aside from the structure itself though, the gardens sprawled in front of it is also divine. There also a gazebo which holds a curious collection of female Greek Godesses.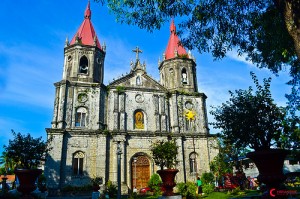 Lopez' Ancestral Home
In the Philippines, everybody knows who the Lopezes are– one of the rich and famous clans. And this ancestral home just says it all: white and huge. And would make you think you'd left the Philippines altogether. It looks like one of those French Chateaus you always see in the movies – except this one, you can see right in front of you. It's very grand and well-preserved, you'd think why there isn't anyone living there anymore.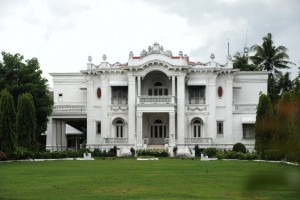 Jaro Cathedral
Yes, another church. About 15 minutes away from Molo Church, the Jaro Church is a more modern version of a church but it exudes beauty nonetheless. It is the church where the old rich families go to because it is situated at the heart of the collection of their homes. The old bell tower of the church is right in front of the newer constructed white church. Both sights are very much amazing, especially up close.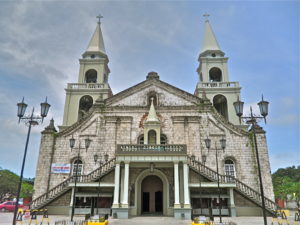 A side story of this provincial town: apart
from owning good structures, it is known for being a city of love. Quite different from Paris, in their case however,  the reason for the people calling them the City of Love is due to their accent. See, even when they are mad or cursing at you, the way they say words (because of their accents) suggest otherwise — soft and sweet sounding. If you want to know what I mean, and want to experience this kind of sweetness and hospitality of this community, you should go to Iloilo. But not limiting to the people,even more than the accent, check out these three places worth visiting.