Famous for its stunning fjords and gorgeous scenery, Norway has a deservedly excellent reputation as a beauty spot. I think this means its cities can often be overlooked, which is a real shame, since they have so much to offer. So, today I'll be talking about two of the country's coolest metropolises.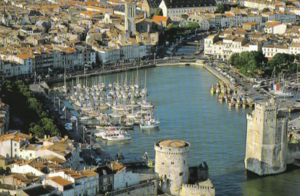 Just as a quick note, while both of the below are brilliant places for a holiday in their own right, I think there's a lot to be said for exploring them as part of a wider tour of Norway – especially considering their proximity to some of those famous fjords and landscapes I mentioned earlier. Obviously you can organise this independently, but I often find the thought of planning a trip to several destinations a little daunting; if you're like me, cruises are a good option and you can find out more about these on this website.
Bergen
Located on the west coast of Norway, Bergen is a city I'm really fond of. I think what makes it really stand out is that it's got a small-town charm as well as being a bustling destination with lots going on, which gives it quite a rustic-chic atmosphere. To me, a stay in Bergen means a city break where you can really discover what Norway's all about – and it also means enjoying cultural and heritage attractions rather than confining your trip to just shopping and clubbing.
Another brilliant thing about Bergen is that it's so close to some of the country's best loved natural attractions. For instance, it's easy to head up to the top of Mount Florin, which gives you absolutely knockout views of the city, or to visit the incredibly beautiful Hardangerfjord – one of the nation's most celebrated fjords.
Going back to the city itself, Bergen is packed with must-sees. Among the most important spots to visit is the Bryggen Hanseatic Wharf – a UNESCO World Heritage Site – and the Fish Market, where you can mingle with the locals. I also always enjoy trips to aquariums, so for me Bergen Aquarium is one of the top attractions and is a great place to learn more about the creatures that live in the nation's waters.
Oslo
Oslo is Norway's capital and a fantastic destination if you fancy more of a classic city break full of nights on the town and days spent shopping and exploring some top tourist attractions. Like Bergen, this city is also a good gateway for discovering the great outdoors, which makes it a pretty versatile place to visit too.
In terms of what not to miss, I cannot recommend Vigelandsparken sculpture park enough. This 80-acre site is located in the west of Oslo and is home to more than 200 bronze and granite statues, the most famous of which is the Monolith. As well as admiring the art, this is a great place to come for walks and picnics.
Moving on to nightlife, there's always something going on in Oslo. You'll find that most of the nightclubs are located in the city centre, Grunerlokka and Majorstua. Typically, the bars and clubs here will let you keep partying until 03:00 local time, though if you do head outside the city centre you should be prepared for them to close a little earlier.
In terms of shopping, Grunerlokka is a brilliant place for anyone who loves independent shops, with the stores here selling clothes and handicrafts. As a quick tip, several up-and-coming Norwegian designers have shops here, so it's also great if you're into your cutting-edge fashion.