Think America, think New York City? Everyone does, it's not just the big apple – it's the big everything. We're bombarded with images of New York from a young age and for most of us – it evokes an utter sense of wonder. From the never ending streets to the big and beautiful parks, New York has it all. If you've never been to the big smoke, and you really really want too – here are 5 reasons to make 2015 the year to do so.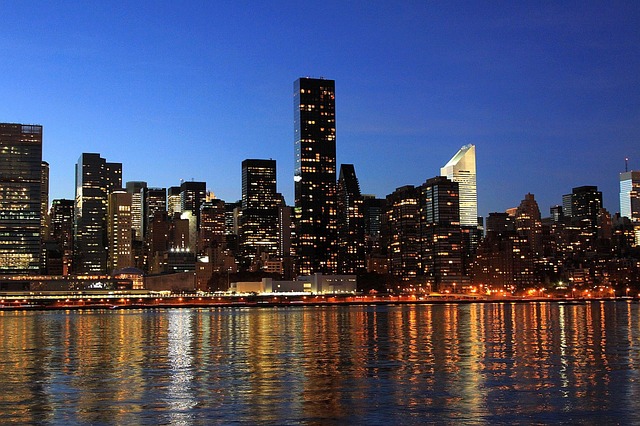 5 reasons to get to New York in 2015
The 6th Annual Comedy in Dance Festival
Love dance? Love a laugh? New York is the capital of cool and this annual festival represents all things funny, cool and very entertaining. Check out the 6th Annual Comedy Dance Festival taking place in March 2015 and get a good few laughs. If you're a lover of the arts and believe in the power of funny – this is a must for you.
The 9th Annual Spring Craft Beer Festival
Craft Beer has became a bit of a thing in the last 10 years, and as always – New York is right on point. Celebrating its 9th year, the Annual Spring Craft Festival is a must for those who love beer. More than 50 craft brewers from around the country will be in attendance, pouring samples of over 100 of their finest brews.
NYCWFF 2015
Love food? This 2015 food festival is a NYC highlight. Bringing together the world's greatest chefs, winemakers, spirits producers and personalities if you're lucky enough to experience NYC1FF you'll get a palate education. You'll have access to over 500 world-renowned chefs, culinary personalities, wine and spirit producers and all of your favourite Food Network and Cooking Channel stars, you'll be in every foodie's heaven. Taste over 100 wineries and spirits producers and experience the ultimate foodie experience.
NYFF 2015
Love film? Well there's nothing quite like the New York film festival. You'll be mesmerised by what's on offer here. This year marks the 52nd New York film festival and the line up is as amazing as ever. Special events include An Evening with Richard Gere and An Evening with Ethan Hawke. If you're a lover of film, get to NYFF 2015 and see what all the fuss is about.
Christmas in NYC
For many, NYC at Christmas is a dream. The shops, the lights, the big city. Our best advice? Get booking early and make your Christmas 2015 dreams come true. From the many magnificent hotels in New York to the endless opportunities to explore – you'll be amazed at what a holiday in New York can offer you.
Whatever your plans for New York 2015, make it special. There's so much to see and do, it's probably a good idea to create an itinerary and make notes of any special shows or events happening at your time of travelling – this way you'll get the best of everything.