A fire truck has never been this good, I believe. Instead of producing water and cease fire, they produce fire to cook awesome meals. Good in producing tasty seafoods, I must say.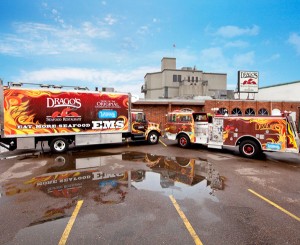 This idea popped in the head of the same owner of the Drago's Seafood Restaurant  — very famous for its charbroiled oysters. He made a brilliant idea of branching out from his stationary restaurant to a tailgate restaurant.
From the owner's idea, he bought a 1970's fire truck to make it a brand new refurbished "Charbroiling engine." Come to think of it, it still remains a fire truck engine in that sense.
Drago's Charbroiled Oysters
If you happen to come by New Orleans, this experience is a must try. They usually appear at big events like Super Bowl and Saints play off games among the other huge events.
This cooking truck amazingly comes with a grill, soda, guns and even TV. Yes, large HDTVs.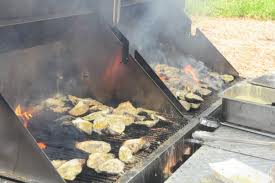 This as been a buzz in New Orleans and a number of locals are following them. You can follow them too. They posted a schedule of their trail on their website.