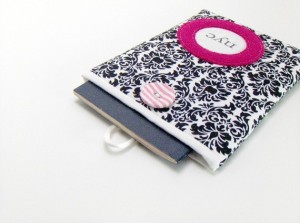 Etsy is a craft site that allows anyone who makes things–whether it be hand-knit scarves, custom stationary, one-of-a-kind jewelry, or homemade vegan treats–to sell them online. It connects these crafty folks with consumers seeking unique goods. Some items have already been made, while some of these goodies are custom-made for the person ordering it.
I've known for years that Etsy is a great place to look for crafty items, and I have used it to buy jewelry and other items in the past. Many of the items on the site make amazing gifts. After recently searching "travel" on Etsy on a whim, I discovered is that it is actually a good place to find totally original travel gear that you won't see in retail stores.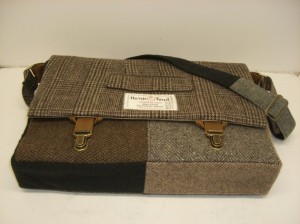 Here are some of the gems I found:
Handmade passport cover with pocket (there are tons of these on Etsy)
Silk eye sleep mask
Travel tote bag (this one can be customized and made with any fabric)
16-pocket jewelry travel pouch
Custom embroidered luggage handle wraps
Laptop travel case (made out of recycled suits!)
Ouch Pouch first aid travel organizer (made for kids but great for anyone)
Handmade travel journal
Tea bag travel pouch
Curling iron/flat iron travel case
Some merchants on Etsy also sell vintage items, such as this vintage Samsonite suitcase and carry-on.
Have you ever used Etsy? Would you ever use it to buy travel gear?