Any trip to Greece can just give me exhilaration, being a lover of Greek literature, thinking that I am in one of those places just thinking that this great story has really happened (Yes, I'm one of those history buffs, too!). But more to that thought, Greece, to be more specific, Santorini just have that charismatic appeal. A truly romantic spot that we owe to the place's mix of landscape, seascape and its man-made architecture.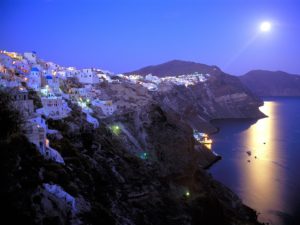 Being a culture-rich environment, any traveler might end up torn or lost to which places to go, what to expect or not expect. Sure, there are such tours that make your life easy, but the down side of it is, being boxed to some famous spots like just another field trip. Santorini is one of the places to loosen up; so Maiden Voyage is giving our fellow travelers a short list of need-to-knows to make the most out of the Mediterranean experience.
Bring your Camera
Of course, for most travelers, this is a must for every trip. But this becomes more crucial when visiting a place like Santorini; having a lot of picturesque views, you'll regret not taking those snapshots in this wonderful island.
Rent a Car
One of the best ways to make the most out of your Santorini trip is by renting a vehicle you can simply ride on and drive away, this is especially during peak season when riding buses can be just tough (Aside from being overcrowded, it can take a while to be on one).
Take Adventure Trips
Sure the island of Santorini mostly gives you a feel of a laid-back vacation. But there are instances that you just have to climb or hike a peak,  ride a cable car or a donkey to get to your destination. This gives your vacation a remarkable touch.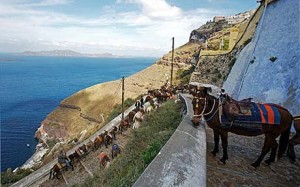 Visit a Beach
There are a lot of interesting beaches in this area, so if you could not manage to visit them all,  at least go to of or two. In Santorini you can find a ruby red beach, a black beach in Perissa and Vlychada's white beach. There are even other hidden beaches that you can try to discover.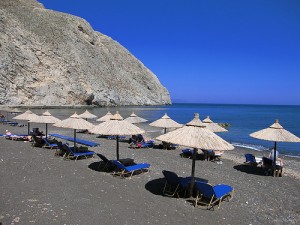 Watch What (or Where) you Eat
Santorini owns good cuisines, reasons for a huge number of restaurants you will find anywhere. But also, this is an expensive place. Therefore, it is advised to watch where you dine, because there can be restaurants that have truly expensive menus just because you can take advantage of dining at a nice view. Look for restaurants that posts it price to put you away from overspending.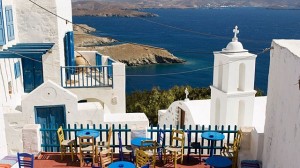 Stop and Watch the Sunset
Its mostly high-cliff landscape makes it best to appreciate the sunset. Wherever you are, when the sun sets, you can just stop, snap some photos and just appreciate the beauty of a sunset in the charming Santorini.