I'm a picky eater and don't like beans, so when I went to Costa Rica last fall, I was worried that I'd be stuck eating beans and rice all the time. Instead, I was pleasantly surprised.
Before heading off to Peace Retreat in Playa Negra, I went to Tamarindo for a few nights and stayed at Hotel Jardin del Eden. One evening it was extremely rainy, so I decided to make things easy and grab a bite to eat at the hotel's open-air restaurant. I was skeptical, but it turned out to be my favorite meal during my stay in the country: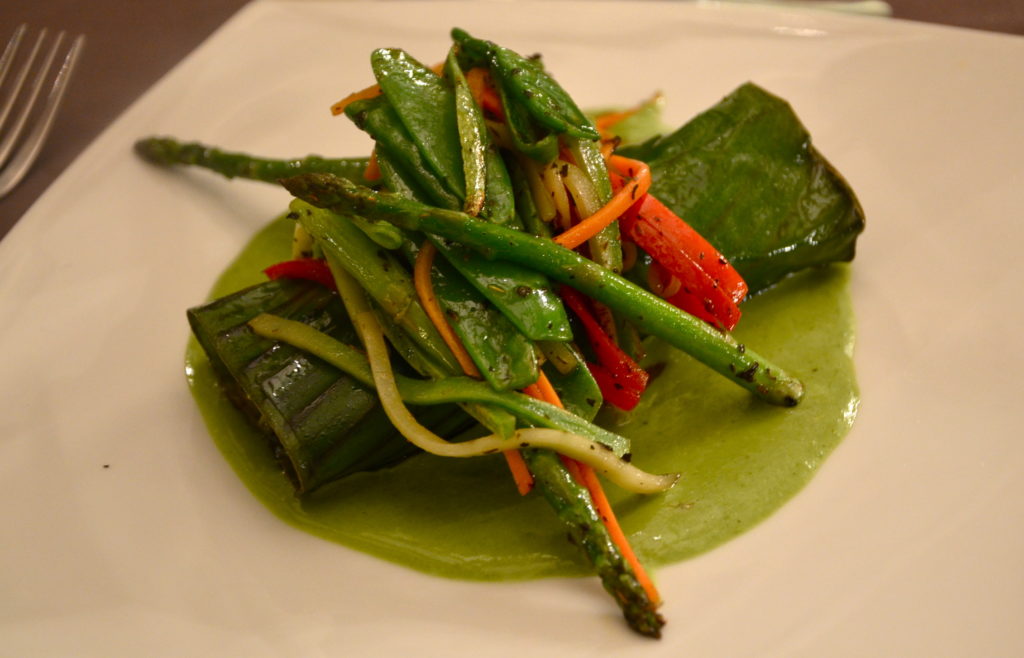 It is a filet of sea bass steamed in a banana leaf on a bed of basil pesto, topped with grilled veggies. It also gave it a tropical feel! Since the fish was steamed in the leaf, it stayed tender and moist. The veggies were crisp. Despite looking creamy, the pesto sauce tasted light and fresh. I loved that the dish was so colorful and artfully plated.
I'm hungry again every time I look at this! What's your favorite Costa Rican dish?
This post is supported by Thomson.co.uk. Some of the most popular getaways this year are activity and sport adventures to far-flung destinations – don't wait to book your holidays in 2012!