DisneyWorld, DisneyLand and EuroDisney have been among the most popular holiday destinations in the world ever since they first opened.
Families have been flocking to the theme parks since the early 1970s and show no signs of tiring of the experience. The magic of Disney appeals to children and adults alike. Now with one of the cruise deals from VirginHolidaysCruises.co.ukyou can meet all your favourite characters whilst taking a luxury cruise around the Mediterranean.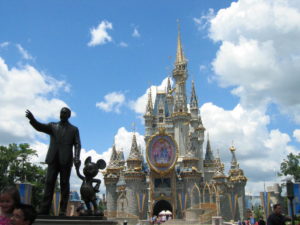 A Disney cruise holiday has all the magic of the theme parks coupled with the excitement of being out in the middle of the ocean. The famous Character Breakfasts that have appealed to at least three generations so far are in operation on board, along with numerous other exciting activities.
The Goofy Pool is the perfect place for water babies to swim to their heart's content while Mum and Dad recline on the comfortable lounge chairs, perhaps indulging in a cocktail from one of the on-deck bars. When they get tired of swimming the kids can recharge their batteries with a snack from Pinocchio's Pizzeria before heading down to the disco for more Disney fun.
Evening entertainment includes a variety of live stage shows including Twice Charmed, the story after Cinderella and Prince Charming rode off into the sunset and the magical musical version of what happened of Toy Story featuring the much loved Buzz Lightyear and Woody the Cowboy.
The on-board cinema screens all your favourite Disney classics, while for those who prefer more action the Studio Sea is open day and night with karaoke competitions, games and activities for the whole family.
After a meal in one of the ship's many restaurants, head out onto the deck to witness the world's first at-sea fireworks display. The displays from the resorts are already legendary and this promises to live up to expectations.