If you're looking for a family holiday this summer, there's no place quite like Orlando; home to Disney World, alongside a whole host of other great attractions and venues, there really isn't any greater place at the other side of the Atlantic for a family holiday.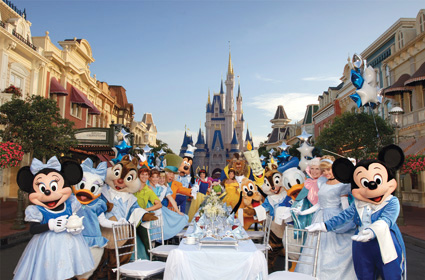 Although there are some brilliant options out on the internet such as holidays from , sometimes it is important to save a little money when you're on holiday too.
Here are a few great attractions where you can save money whilst enjoying your family holiday in Orlando:
Drink in some art
Although Orlando is known primarily for its bursting ensemble of fun filled theme parks, there are days out there in the hot savannah of Central Florida where you and your family may need to take things down a notch or two.
If you do fancy some culture, there are some brilliant local art galleries for you to ponder.
Albin Polasek Museum & Sculpture Gardens in Winter Park for example are totally free of charge. Besides that the Keila Glassworks Gallery is a brilliant place to witness handblown glass being made. The Cornell Fine Arts Museum is also only $5 entry, or free if you are a student.
Enjoy the scenery
If you love being in the tropics then the chances are that you'll simply love life at A World of Orchids in Kissimmee.
With 22,500 square-feet of tropical plants, the orchid offers you a full plethora of smells and sights as you take a path through some of the most beautiful plants in Southeast Asia, Australia, Indonesia and South America.
If that doesn't take your fancy then perhaps a re-creation of the 1930's might entice you. A stroll along Disney's Boardwalk area is a beautiful experience of music, magicians and street acts along the way.
That isn't the only bit of Disney that is free either, as there is also the Downtown Disney Marketplace where you can shop and eat based on a variety of budgets.