Milan is known for its glitz and glamour, but there are many things to do in this great city apart from shopping (even though the shopping is amazing).
I have been lucky enough to visit Milan on several occasions, each time I go back I seem to fall more in love with the city. It has absolutely everything you need for the perfect holiday, and now I have discovered the amazing holiday lettings in Milan I can't wait to go back there this year.
When I'm in Milan I love to marvel at the architecture, stroll around the art galleries and also feast on the delicious local cuisine. Here are 3 of my favourite places to visit and ones you certainly shouldn't miss.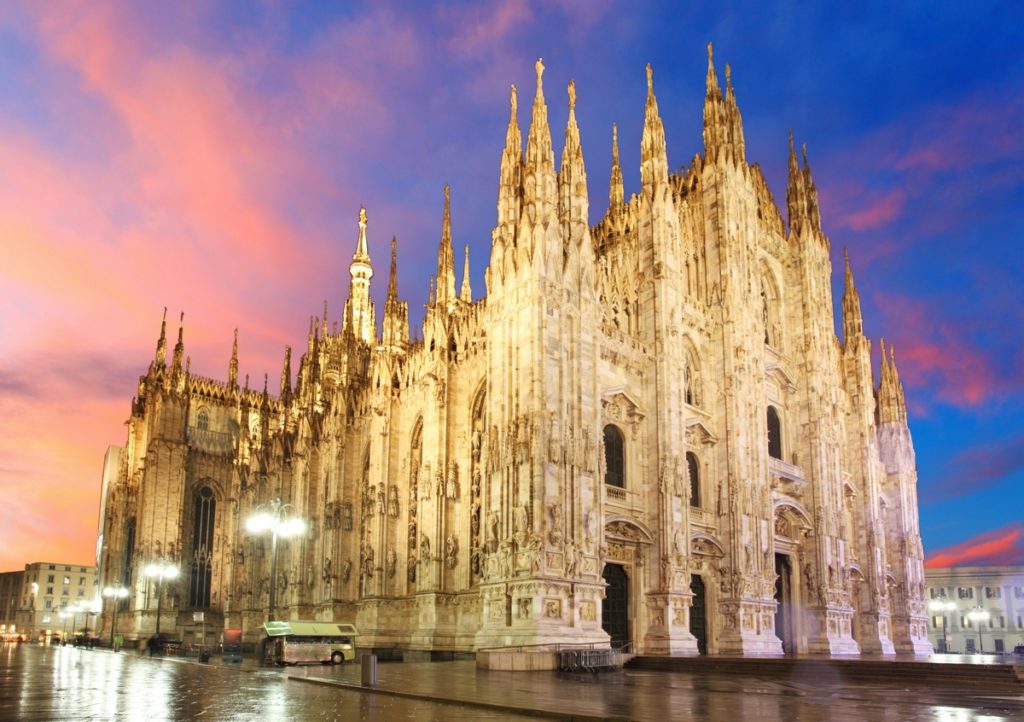 The Duomo
The Duomo is the Milan Cathedral. As you come up the steps of the subway station, you look up and are instantly blown away by the huge marble building staring back at you. It is easily the most famous of all the tourist attractions that Milan has to offer, and it takes that prize for good reason. The cathedral took centuries to construct and has recently been restored making it look even more breath taking.
Eating with the locals
It goes without saying that no trip to Milan, or anywhere in Italy, is made even better by eating the amazing local cuisine. It'd be a crime to eat at any fast food restaurants or in a tourist restaurant. The best thing to do is find some try authentic local food. Just stroll along the streets and pull up a seat at any restaurant that is packed with locals – it's the golden rule of travelling 'eat where the locals eat.'
Sforzesco Castle
The castle is close to the Duomo, it will only take you around 10 minutes to walk there.  The castle was once home to the Sforza family that ruled the city. Now it plays host to a number of museums and also allows you access to the Sempione park (another of the top places in Milan to visit). I love to stroll around the grounds, check out the latest exhibitions and soak up the history.
Have you been to Milan or are you planning a trip there soon? I would love to hear all about your experiences, tips and stories. All you have to do is pop your thoughts down in the comment section below. I'm sure that we, as a travel community, can share and make everyone well prepared for his or her next trip to Milan.