Marrakech is one of the best places that I have been lucky enough to visit. WIth it's beautiful mosques, unique handicrafts and upmarket accommodation it is the ideal tourist destination. The luxury accommodation does not need to come at a steep price because Marrakech hotels are known for offering great value. You will be blown away by the level of quality that is maintained by all of the hotels there, the staff are always fantastic because no query is too big or too small. It's great knowing that your accommodation will be great so that all you have to do is focus on having a great holiday.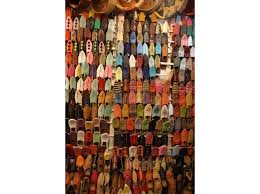 With there being so many amazing this to see and do I thought it would be a great idea for me to list the top 3. If you have been to Marrakech then please let me know if there is anything you would like to see added to the list, just jot your suggestions down in the comment box below. I am looking forward to learning about some hidden gems from you guys.
The Koutoubia Mosque
The most famous thing that symbolises Marrakech is without doubt the minaret of the Koutoubia Mosque. The minaret can be seen from far and is absolutely stunning. Now, you might think that because it can be sen from far away that it is a giant construction but it is in fact only 77 metres high. There is a local low which makes sure that nothing else can be built in the medina that is higher than a plan tree, this means that the it towers, in all it's beauty, over the surrounding area.
Spend some money in the markets
I think my favourite thing to do in Marrakech was to stroll through the never ending streets or markets and spend any Dihrams that I had in my pocket. You will soon figure out that each area of a market has it's own speciality , this can be textiles, hats, even snails, an array of spice, lots of clothing, blankets and of course carpets. There are also great bags and baskets made from raffia, once you stock up these bags will be essential for you to carry everything back to the hotel with you.
Sip on a drink with a view
After a day exploring the city and negotiating good deals at the local markets it is time to relax and have a drink. Few things beat sitting above the city on a roof terrace enjoying a refreshing cocktail. The best ones in town will have beer on tap, a long list of fine cocktails and also a food menu.