Our carefully-planned budgets tend to go out of the window when we're on holiday. That's the finding of a recent survey by alternative account provider www.thinkmoney.co.uk. The research, carried out in July 2013, revealed that nearly 16 million Brits overspend while on holiday, and that most of that overspend is made up of basics like food and drink.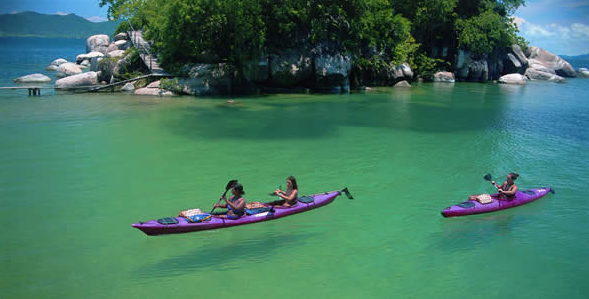 Of course, you want your break to be special, so how can you have the trip of a lifetime and stick to a budget while you're at it?
Research
In fact, with a little research and some disciplined budgeting, you can avoid blowing your budget while away from home. The fact that food and drink are the main culprits when it comes to holiday overspends is actually quite encouraging, as they're one of the easiest areas in which to save money.
On a typical one- or two-week break in the sun, people are inclined to eat out more – sometimes as often as three times a day! This can add up to a lot of cash that may leave you struggling once you get back home. If you don't fancy self-catering – which is a great way to keep costs down AND soak up the local flavours by buying your groceries at the markets – then consider visiting bars and restaurants set away from the tourist resorts, where your money will go a lot further. Not only is this a great way to save money, but it also lets you see a side to a country that holidaymakers rarely enjoy and will provide more interesting anecdotes for the people back home!
Daily Budget
Before you jet off, you'll need to work out a daily budget very carefully. A third of over-spenders reveal souvenirs are what causes them to abandon their budget. By coming up with a daily budget rather than one for the holiday as a whole and sticking to it, you'll know exactly what you have available to treat yourself. It's also the perfect excuse to put your haggling skills into practice.
Days out and experiences were another cause of blown budgets for two-fifths of those who overspend. Again, planning ahead could save you money. Research your destination online before you go to hunt out the best deals on excursions, rather than paying for them when you arrive – when they'll invariably cost more. You may even be able to get extra by making your bookings before you leave, such as queue-jumper passes or early access.
Emergencies
Remember that, on top of your daily budget, you'll need to keep money aside for any emergency costs, such as moving hotels. The thinkmoney survey shows that men are twice as likely as women to be caught unawares by unexpected travel costs. When something you hadn't planned comes up that you have to fork out cash for, it can mean you return home to very tight finances.
Sticking To It
Ian Williams of thinkmoney commented: "It's great to be able to relax while you're on holiday, but it's alarming to see that so many of us don't stick to our budgets when we're away.
"Overspending can mean a real crash back down to reality after a break, and often makes coming home that bit more stressful.
"You can soften the blow to your wallet by making sure you stick to your budget and save up for any unexpected costs that might catch you off guard."
*(Image courtesy of faceofmalawi.com)