Chances are you're already familiar with Magaluf. Located in the pretty island of Majorca in the Mediterranean, it has the long held title of being the most popular summer holiday destination. Every year the sandy beaches get whiter, the sea gets bluer, and the parties get crazier.
Top things to do in Magaluf
Magaluf is famed for its nightlife. Earning top spot is nightclub BCM, which hosts famous DJ's throughout the season, foam and UV parties and all other forms of debauchery. There are endless bars and smaller clubs and frequent booze cruises' where the night never seems to end.
Like every sunny destination, Magaluf has great resorts and gorgeous sandy beaches. There is a range of activities available from banana boats and pedalos' to the tamer beach volleyball.  Water skis and jet skis are also available for rent. Western Water Park is nearby and a great change from the bar and the beach, and Kathmandu Park provides provide a variety of games from mini golf to the freaky Asylum. Take a break from the partying at one of the fun parks located around the island.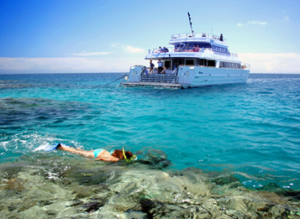 When to go, where to stay?
Magaluf has a wide range of accommodation available. There are family style resorts and hotels, where the atmosphere tends to be a little quieter and the lights are switched off pretty early. Many of the most famous resorts are earned at young revellers, where the pool and the bar are combined and there is no end to drinking or music. If you want the best of both worlds, try self-contained apartments nearby to the crazier resorts. One rough hangover and you will be glad there's no DJ by the pool.
Magaluf tends to be pricier than other resorts due to its reputation. Trips on the shoulder season may be a little bit cheaper, and the weather a little cooler. This will suit couples and those who want a more relaxing holiday, as clubs will still be open but hotels won't be as crowded. During peak season the parties will be in full swing and this is when booze cruises go several times daily and the top DJ's perform. Stag and hen parties tend to go throughout the season.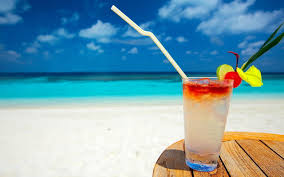 Another side of Magaluf
There is a relaxing side of Magaluf that is hidden beneath a crazy surface which is found in spas in hotels as well as day spas. An unbeatable mix of sun and fun in Magaluf is there for those who want it.  For something a little different Pirates Adventure Show is a thrilling acrobatic and gymnastic performance. There are cultural sights and historic locations nearby; although they are not in Magaluf themselves there are many transport options available. The island also has several museums for the cultured traveller.
Magaluf is so much more than a party resort, or the best party spot, it just depends on what you want it to be! Make the most of a trip to Magaluf and combine all of its elements to make the best possible holiday.