Qatar has made an impression for its elegance and luxury. If you wish to explore this magnificent country, now is the time to get there before the crowds do. Qatar shares international borders with Saudi Arabia and is easiest to get to via the UAE or Bahrain.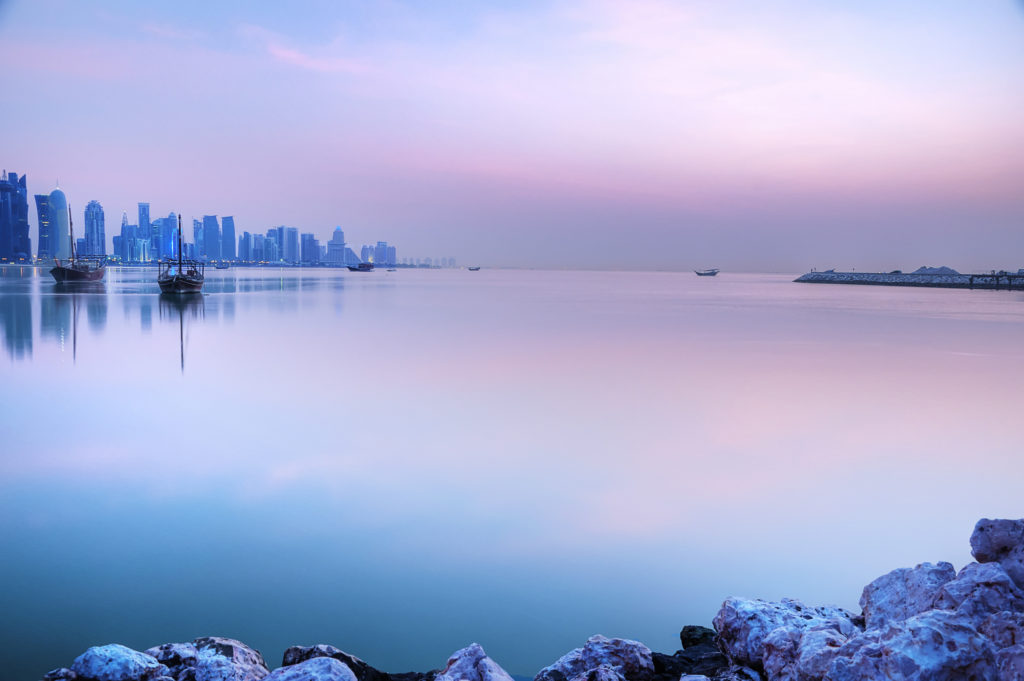 Things to Do in Qatar
Renting a car while in Qatar is an excellent way to conveniently make your way around the various attractions and activities this country has to offer.
Drive to Doha to explore the contemporary infrastructure that is redefining the city's skyline. The Aspire Tower is one of the most imposing features in its skyline that is located in Sport City. At 318 meters of height, this tower easily dominates the landscape of the city and promises excellent views of Doha.
Next, make a stop at the Zubarah Fort that was built nearly a century ago to protect the town of Zubarah. Once a major trading center for a number of centuries, excellent views of this town can be enjoyed through the two large towers that dominate this fort. 

Make it a point to drive to the Umm Salal Ali Mounds that are located at about an hour's drive from Doha. Rather unique when compared to other mounds commonly found in the Middle East,  many of these date back to the third millennium BC. 

Take a break from all the sightseeing by spending some time at one of the many large luxurious shopping malls that have cropped up around the country. Choose from a selection of world class designes in jewelry, clothes and accessories. Qatar has come to be known as the premier destination to buy high end luxury pens or watches.

Other Activities to Consider
People with a taste for outdoor activities will love to book a private boat to make a day trip of diving  at artificial reefs in Qatar. You could also pack yourself a picnic lunch and go sailing around the magnificent bays in Doha. Doha is also home to an exquisite golf club where you can play few rounds before the sun sets.
Finally, the Oryx Farm and Equestrian Club is an excellent place to watch pure Arabian breed horses up close and in their original environs.