If your partner or your friends came up with the suggestion of lets spend a few days in The Meadows taking in the attractions, you'd be forgiven for being somewhat underwhelmed. If however, The Meadows was translated into Spanish, then spend a few days in Las Vegas taking in the attractions would really set your holiday bells ringing.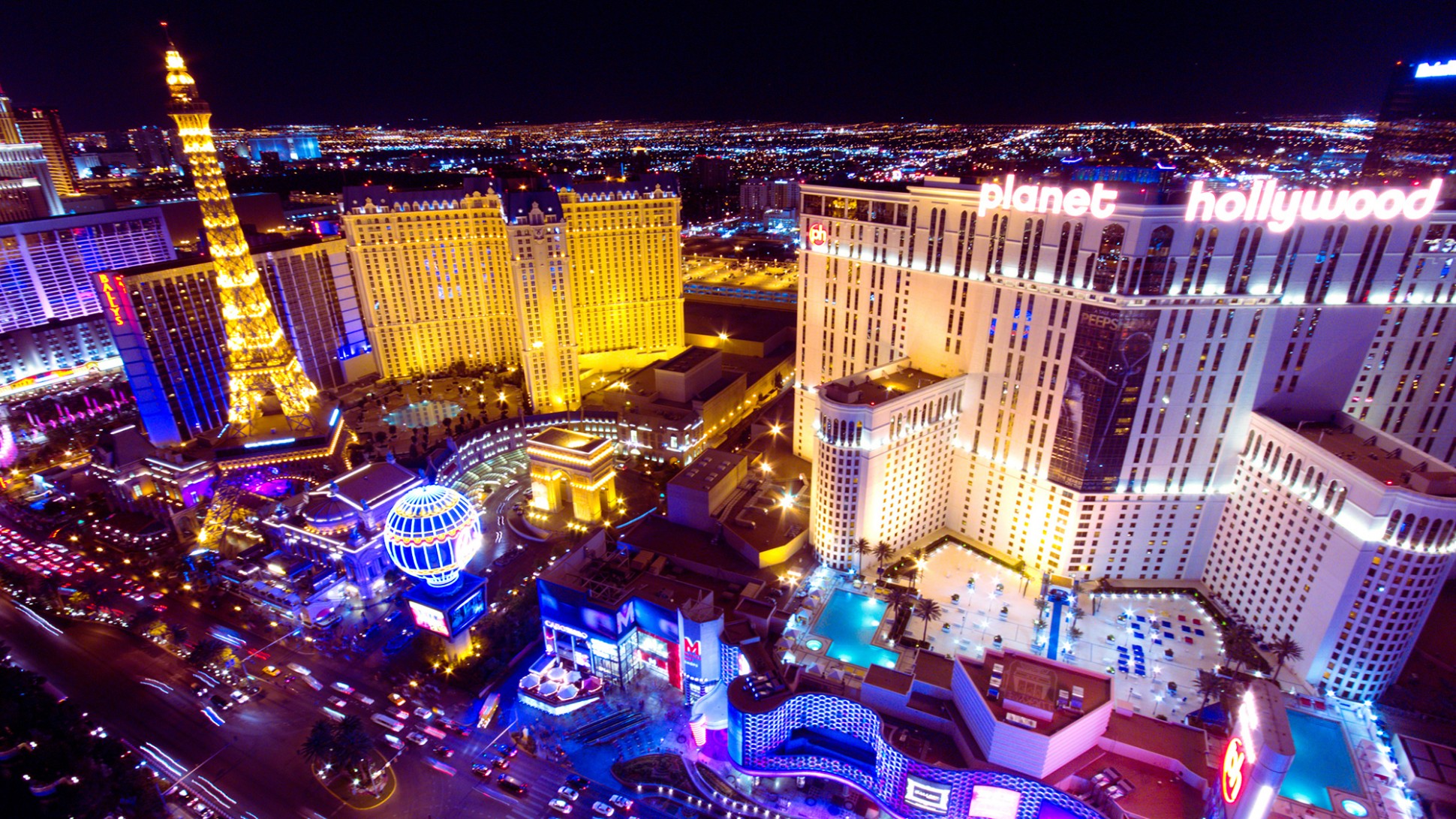 The city was born in 1905 largely because of the writings of John.C.Fremont that brought pioneers to and through the area chiefly because of the natural desert springs. In 1855 the Mormons built a fort there as a staging post for supplies as it was situated halfway between Los Angeles and Salt Lake City. Long since abandoned the ruins can be seen today at the intersection of Las Vegas Boulevard and Washington Avenue.
1931 was a very important year for the city when work began on building the Hoover Dam, the relaxing of the divorce laws and crucially the legalization of casino gambling. The construction workers, gamblers and would be divorcees who converged there saw Las Vegas largely unscathed during the great depression.
After the Second World War the hotels and casinos became bigger and more lavish and by bringing in big name acts, the Vegas formula was born which has made the city world famous.
The Moulin Rouge casino, in 1951, was the first to be racially integrated thereby setting a precedent. Big corporations moved in in the 1960's buying into and building new hotel-casinos on a bigger and grander scale. These neon cathedrals abounded year upon year. The stakes were well and truly raised when in 1989 an entrepreneur named Steve Winn built the first mega casino resort called The Mirage on Las Vegas Strip.
So, how to spend a few days in Las Vegas taking in the attractions? Well the opportunities are boundless, there are many helicopter excursions including flying over the Vegas Strip at night seeing it in all it's neon glory, or, for the more intrepid, a light aircraft flight over the magnificent Grand Canyon. There are escorted trips to the Hoover Dam or you might like to take a stroll in the balmy desert evening to witness the Fremont Street Experience lighting extravaganza. Then there is the world class shopping the city is so well known for.
Vegas is a 24 hour city that reinvents itself on daily basis, enjoy it this year because when you return it will be something different, I'll put money on it