I've already revealed that I enjoy visiting creepy old graveyards on my travels, such as the Boston Common cemetery. New Orleans, Louisiana has several famous cemeteries, so when I visited in 2010, a stop at one of them was a must.
We chose to visit Lafayette Cemetery No. 1, which was established in 1833 and is located in the Garden District. We took the historic St. Charles streetcar, pictured below, which stops a block away from the cemetery. We took a walking tour that explored the Garden District and then the cemetery. You can visit these on your own, but we enjoyed having a local guide explain the rich history to us.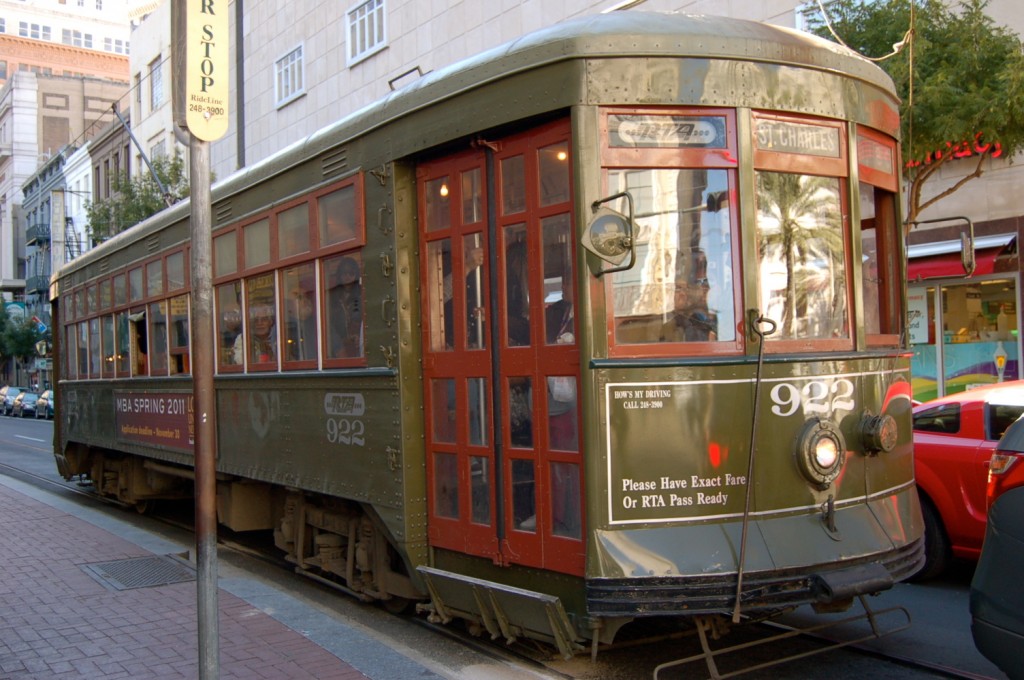 According to the Lafayette Cemetery Research Project, "Within its walls lies the possibility to trace aspects of the city's growth from Creole settlement (1718), to American (1803), to a thriving city of immigrants and beyond. Major figures from the Civil War are interred here, and, in fact, individuals and families located here have living descendants who are active members of our community today." The cemetery has been featured in many movies, such as Interview with a Vampire (whose author, Anne Rice, has a house in the same neighborhood!).
Because New Orleans is below sea level, the graves have to be above ground (I'll leave it to you to imagine why). This leaves the cemeteries with ornate mausoleums and creepy above-ground coffins. Following are pictures from this famous cemetery. I'm just glad we went on a bright, sunny day…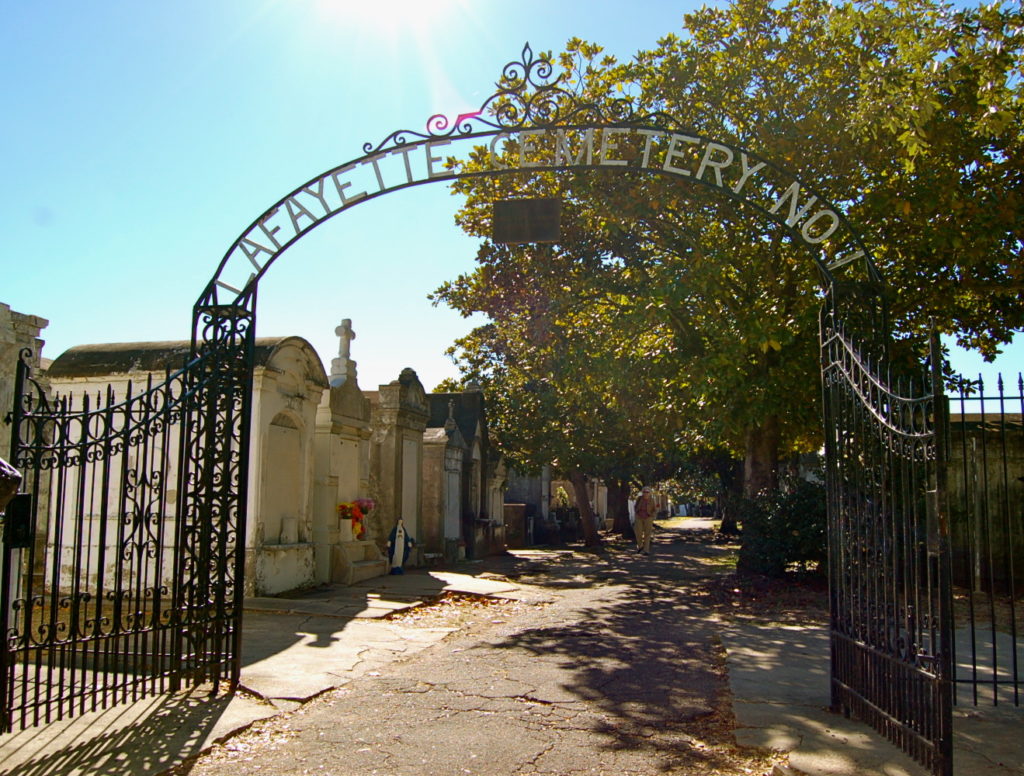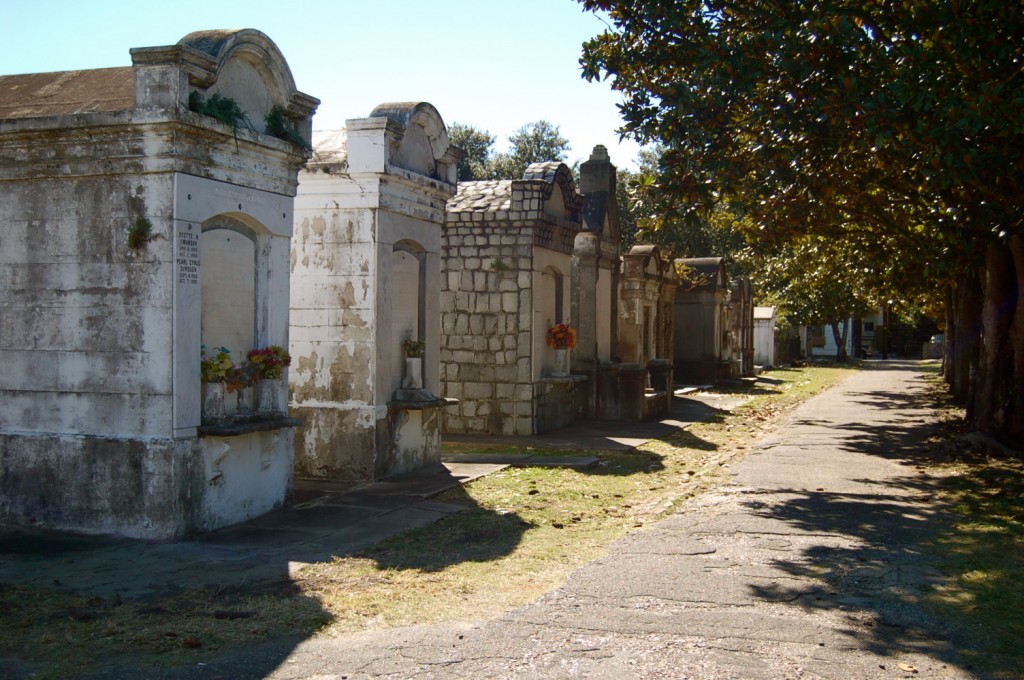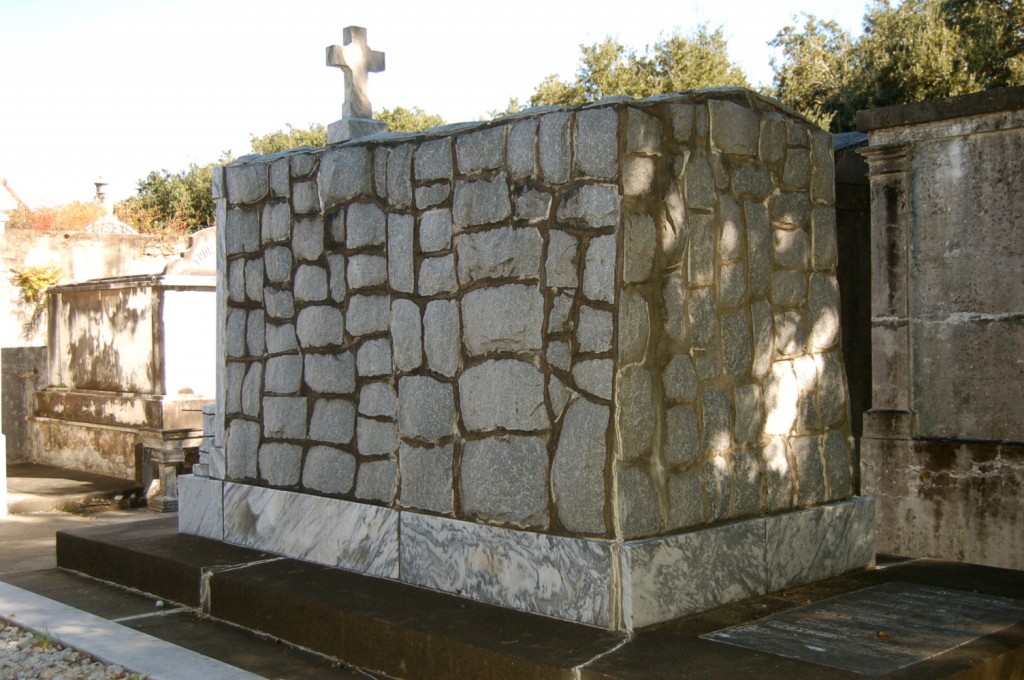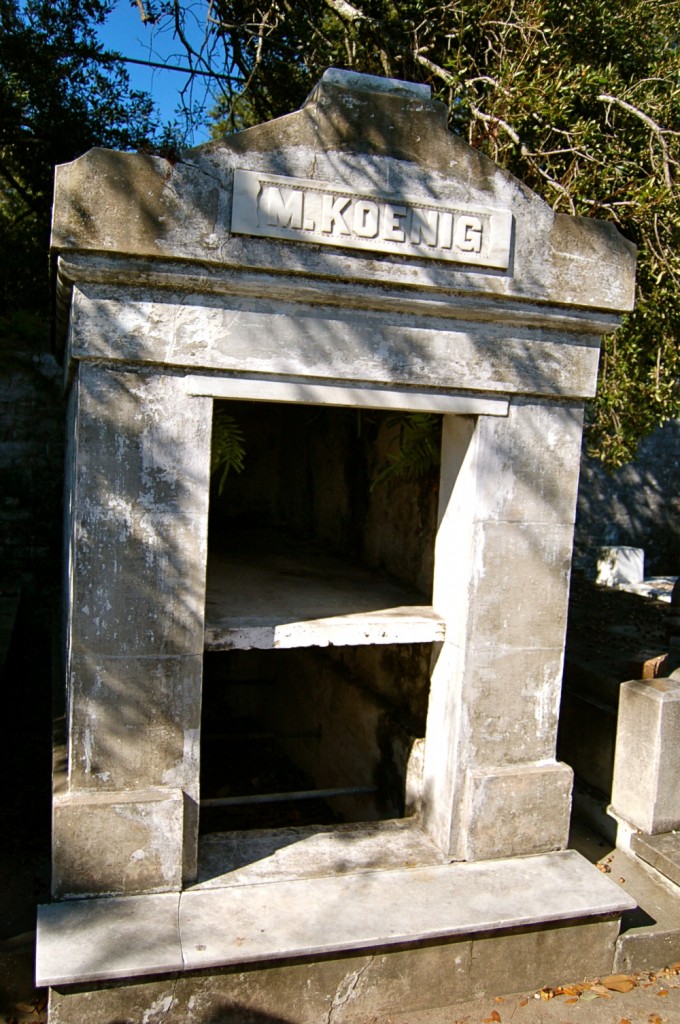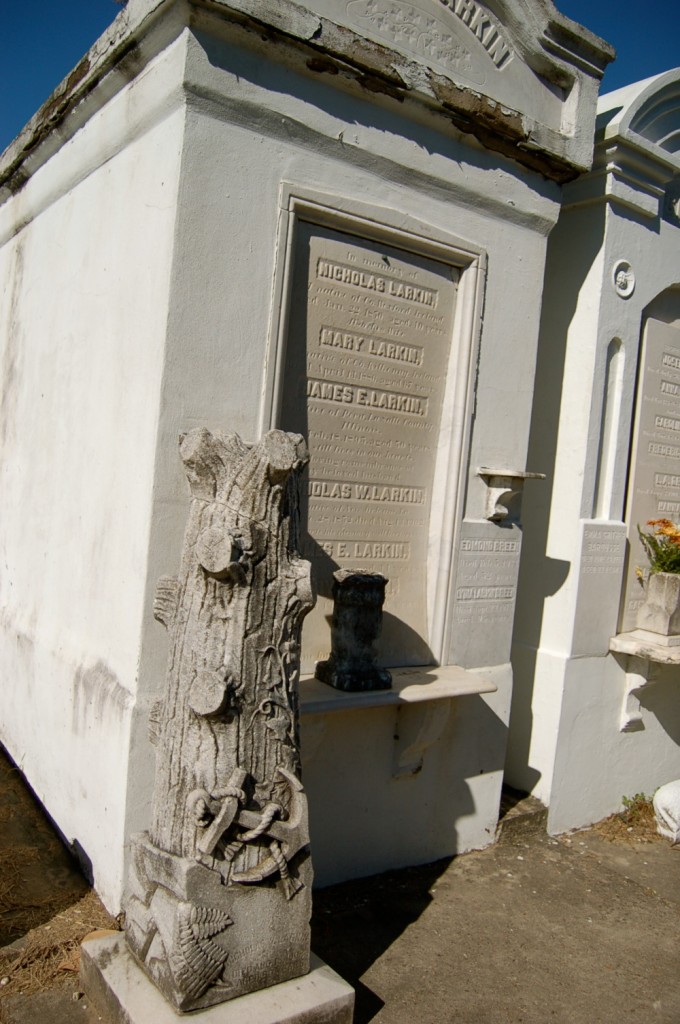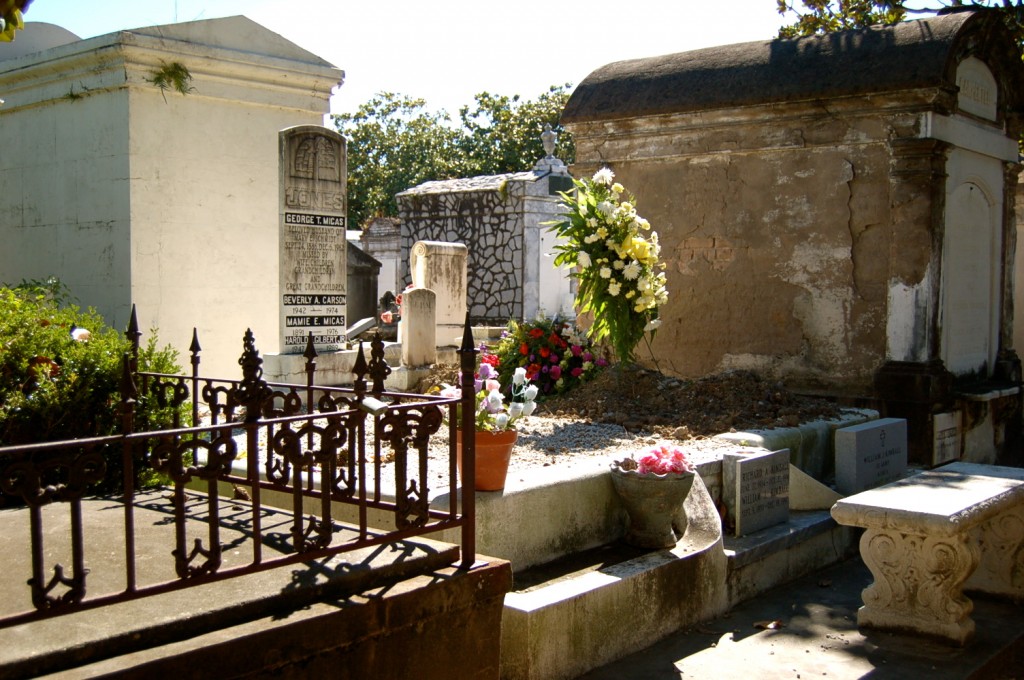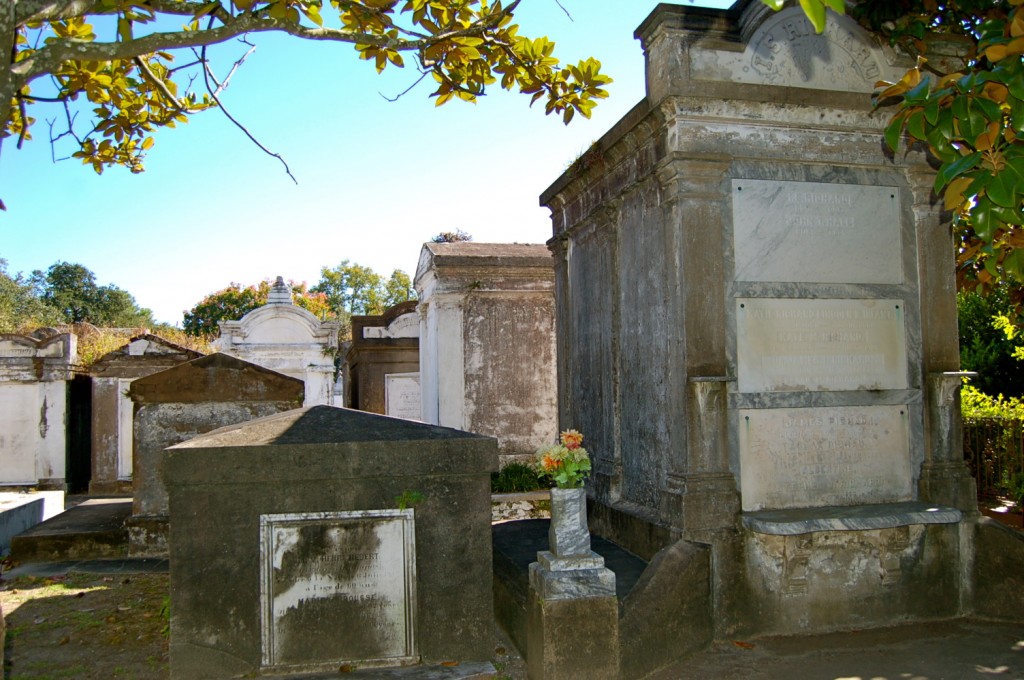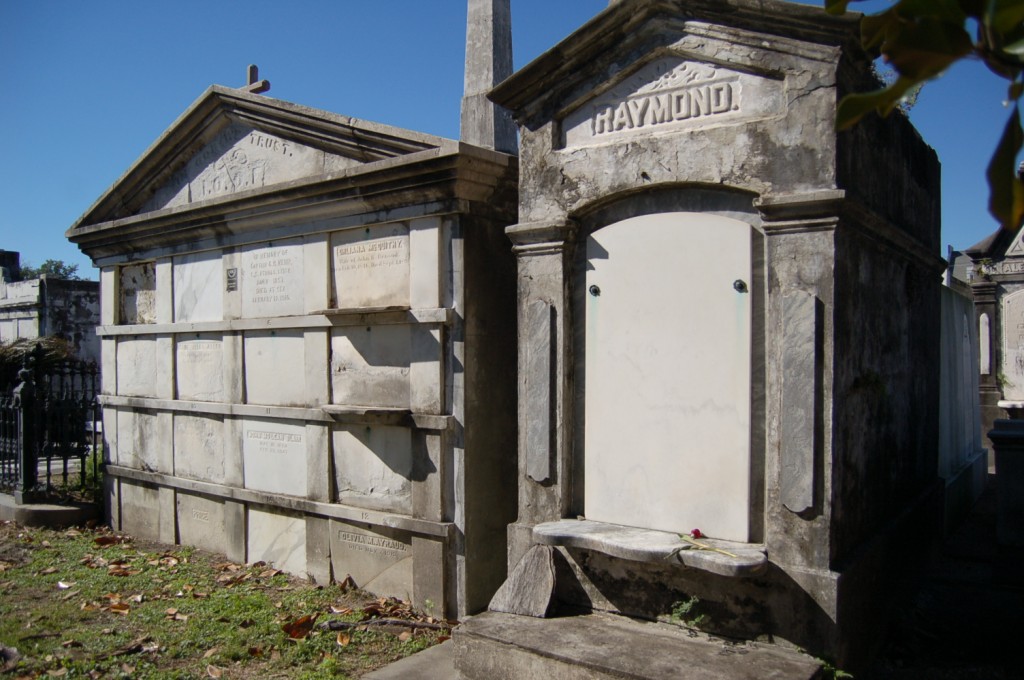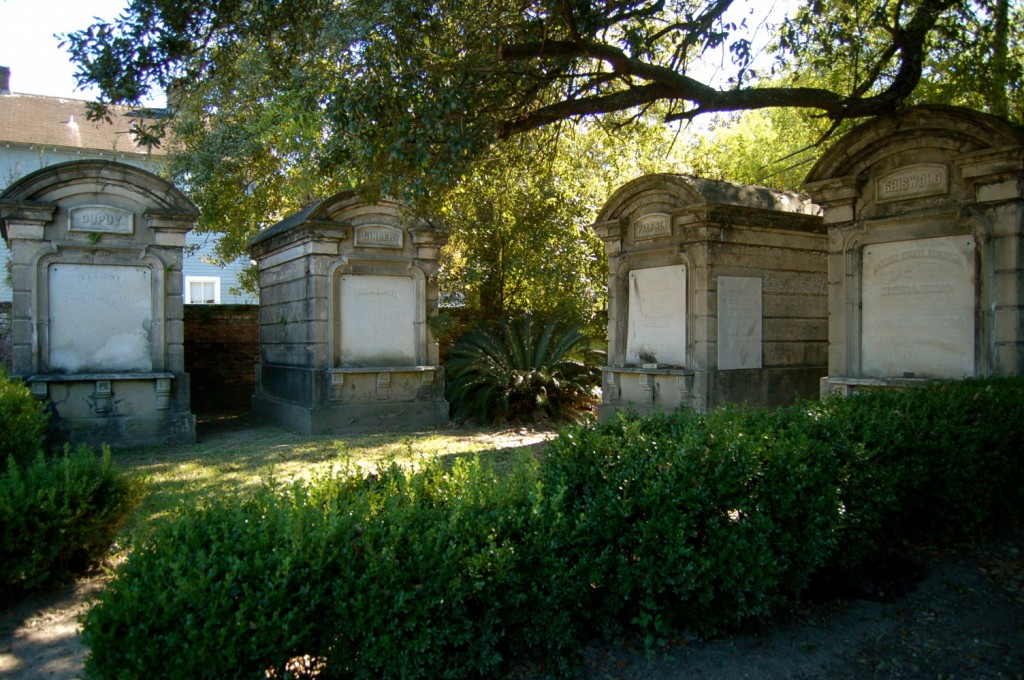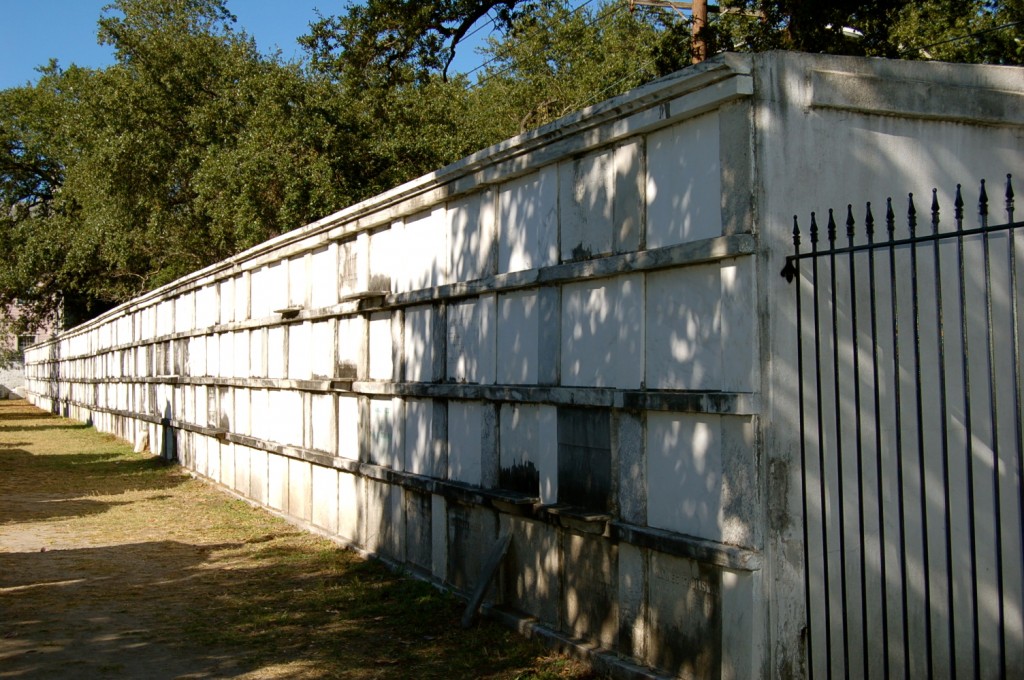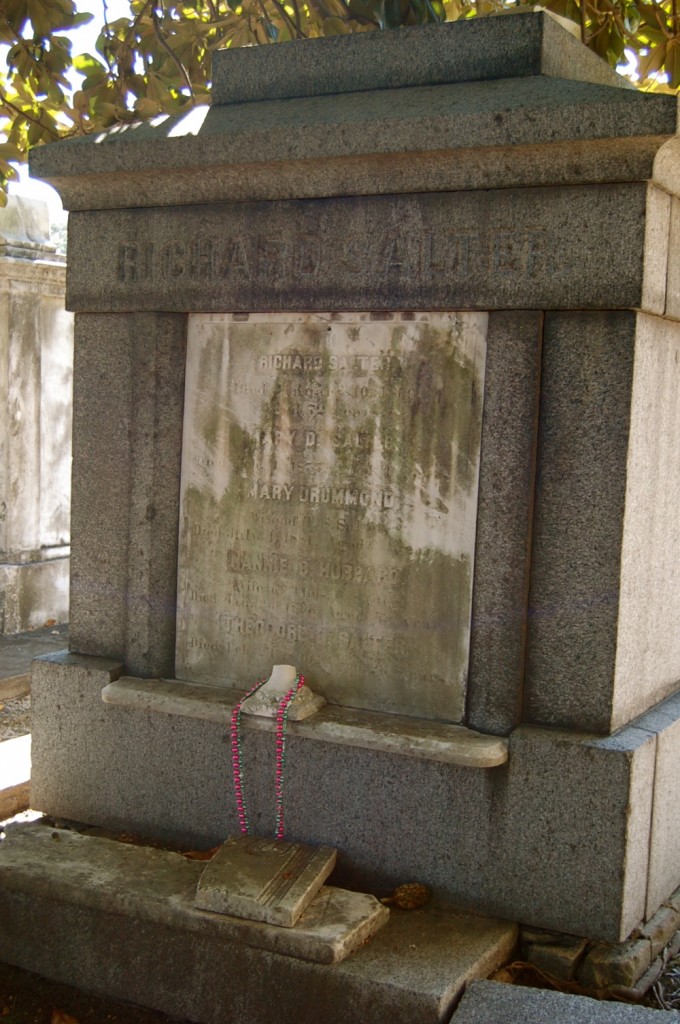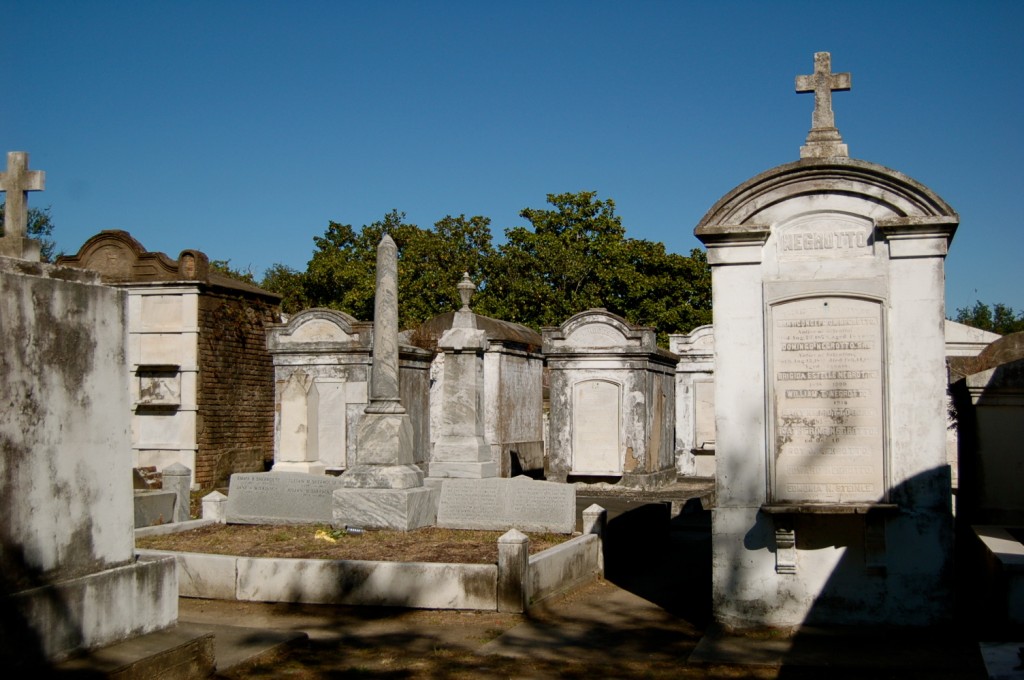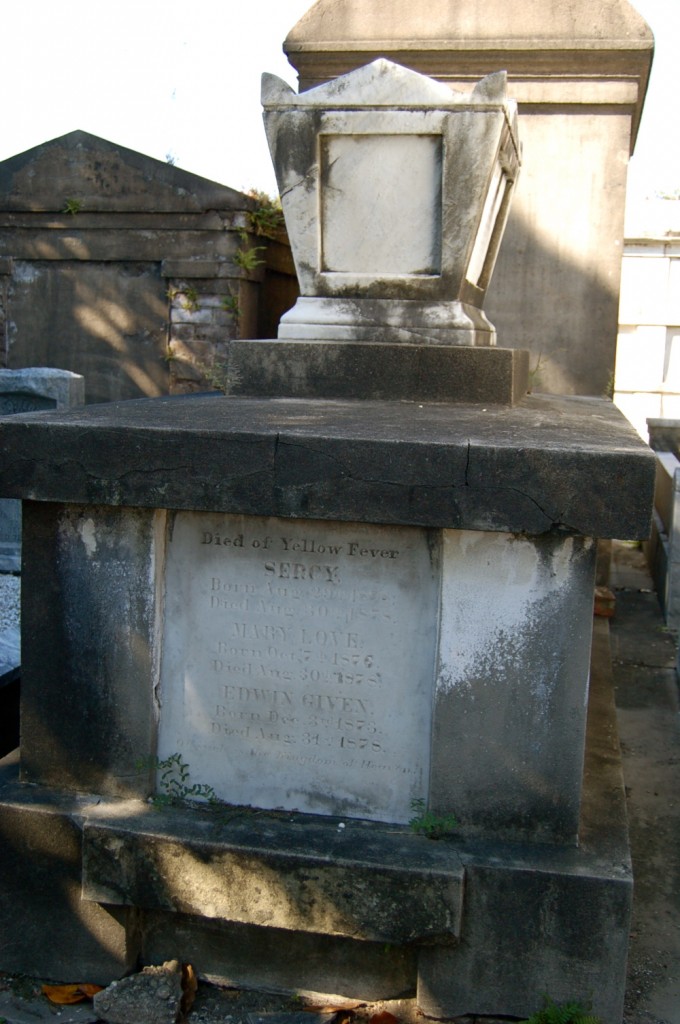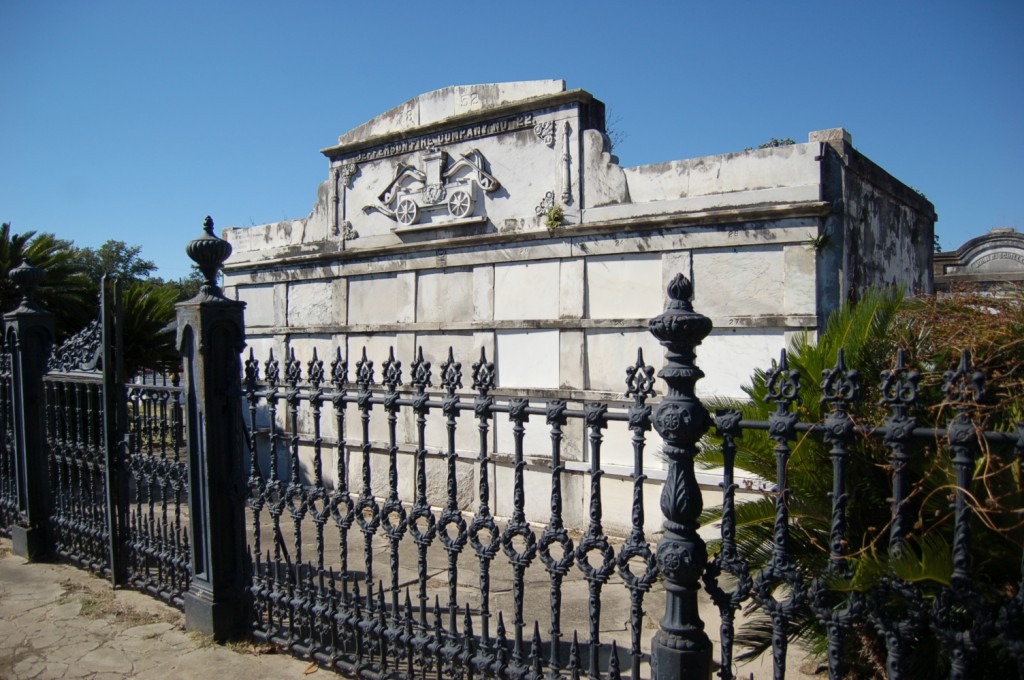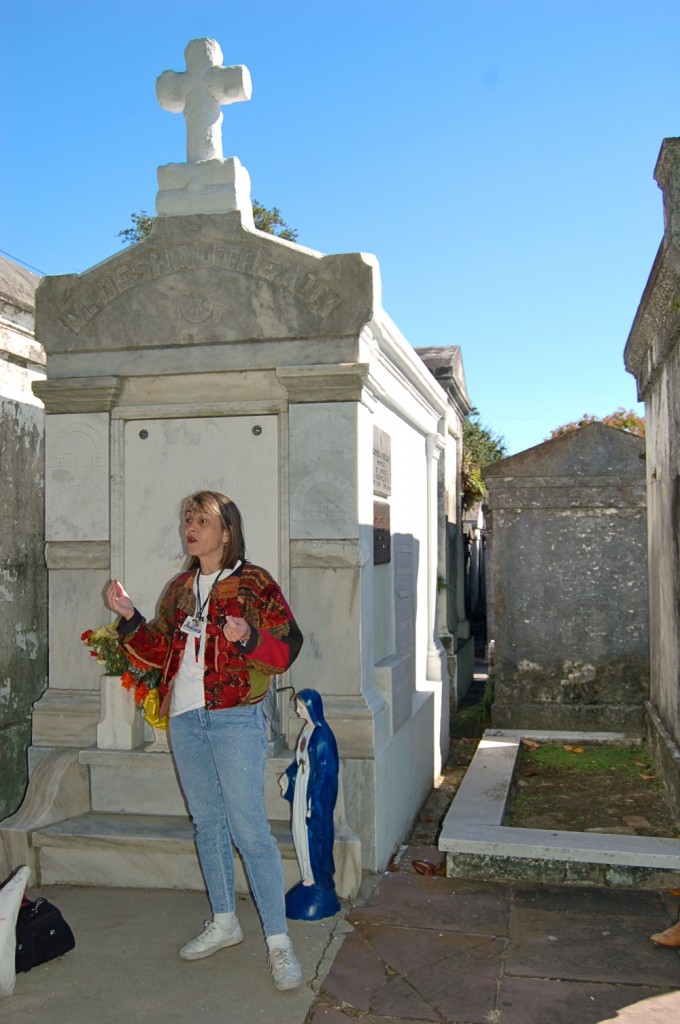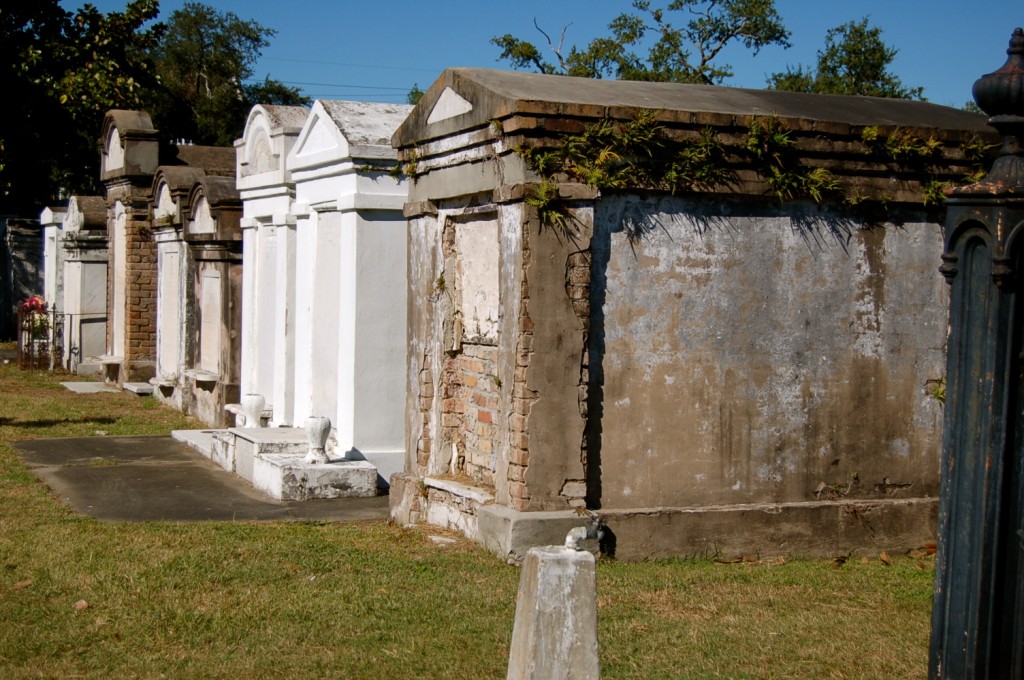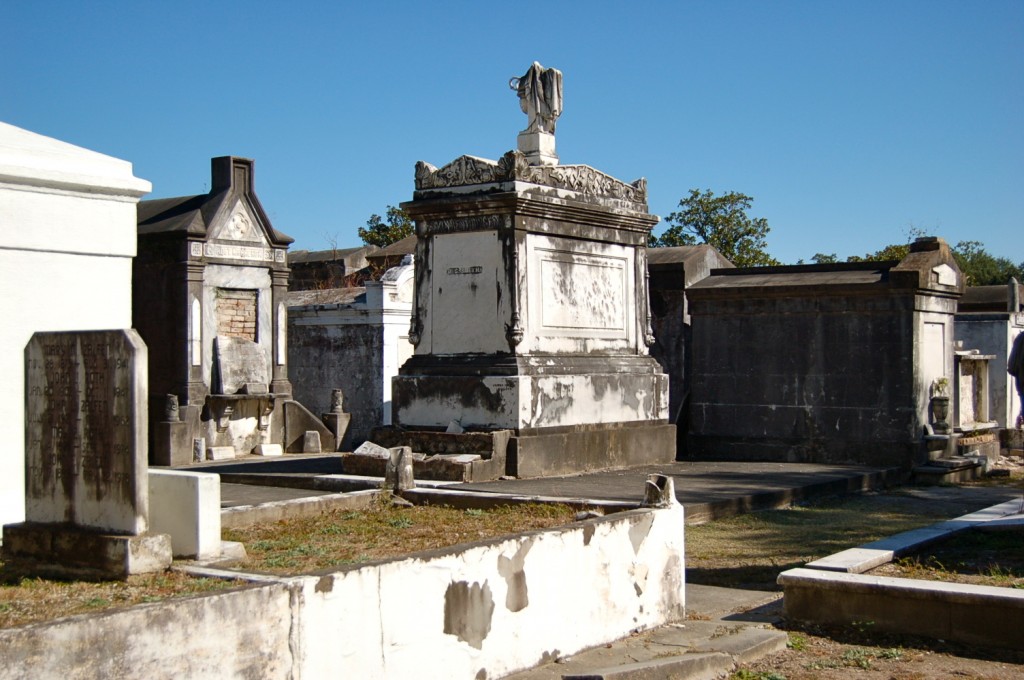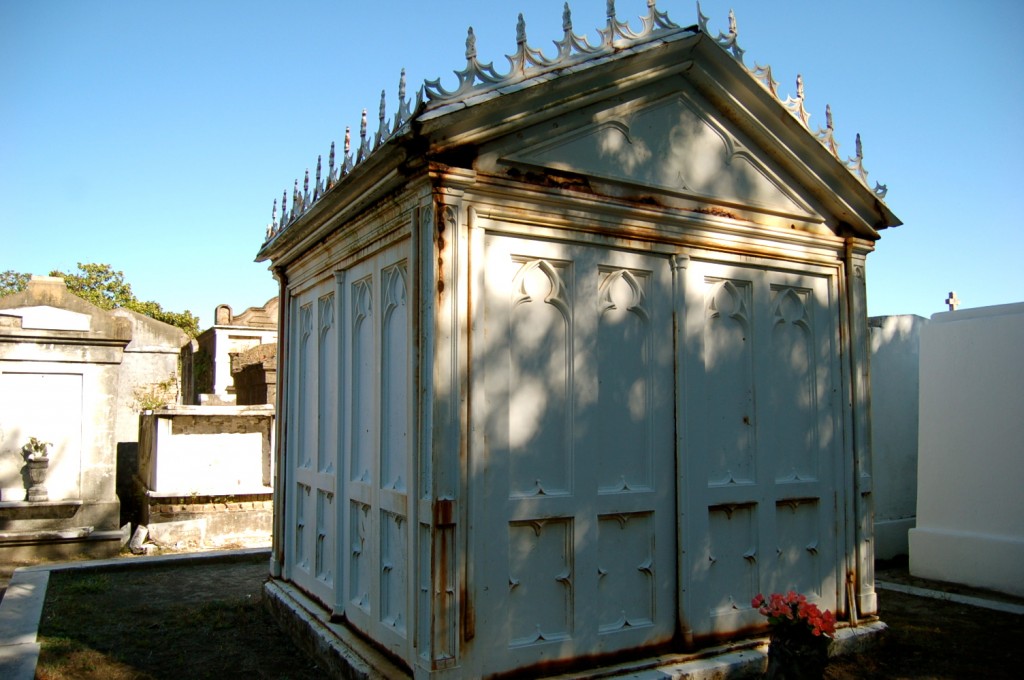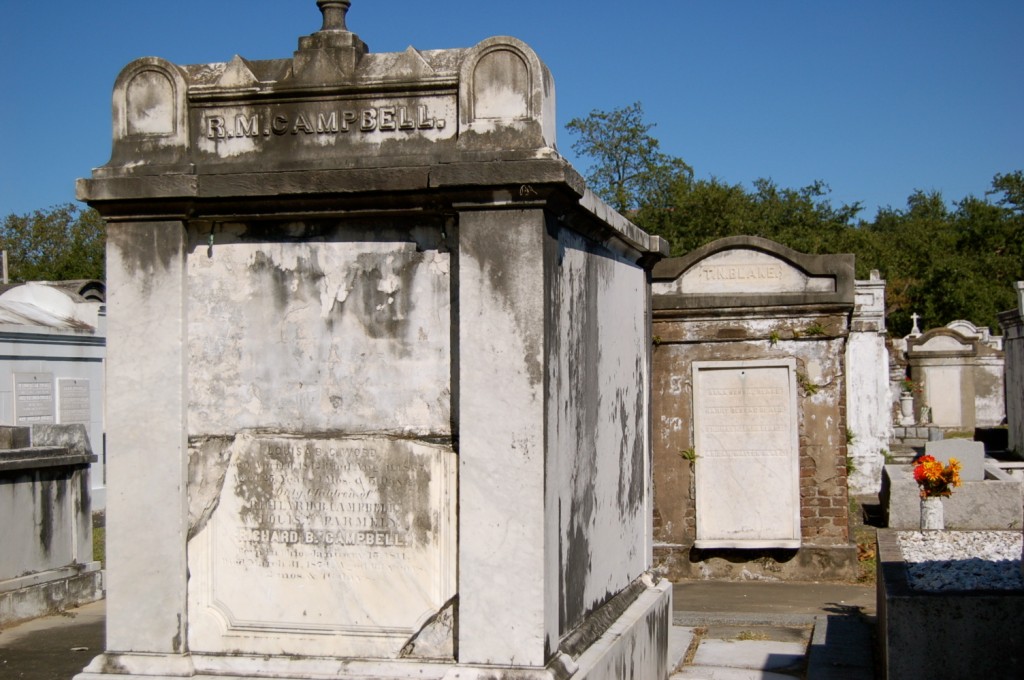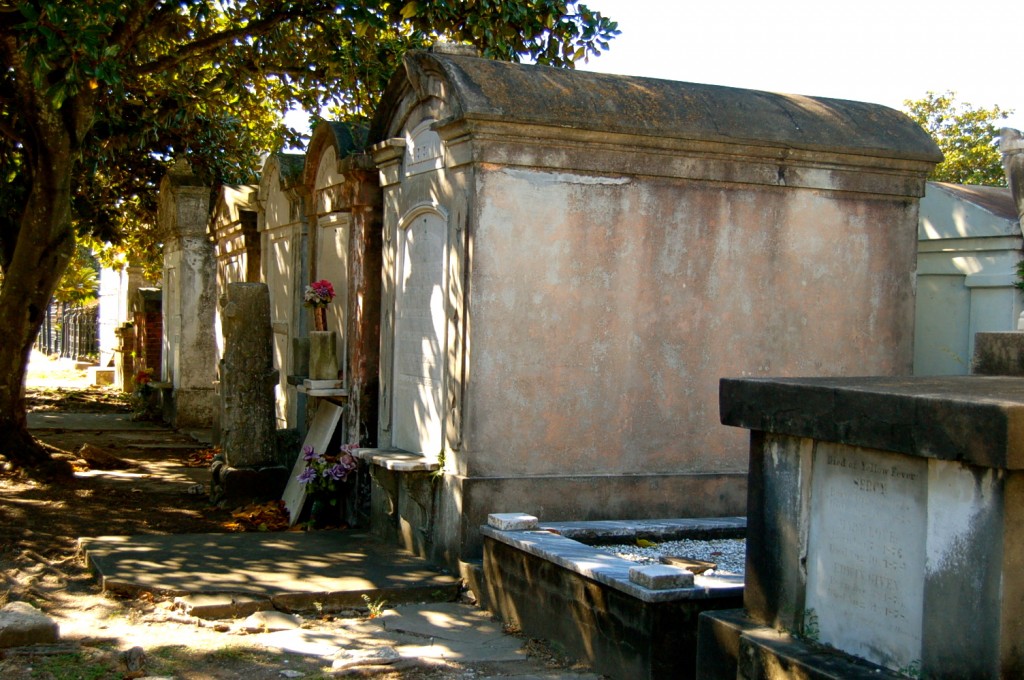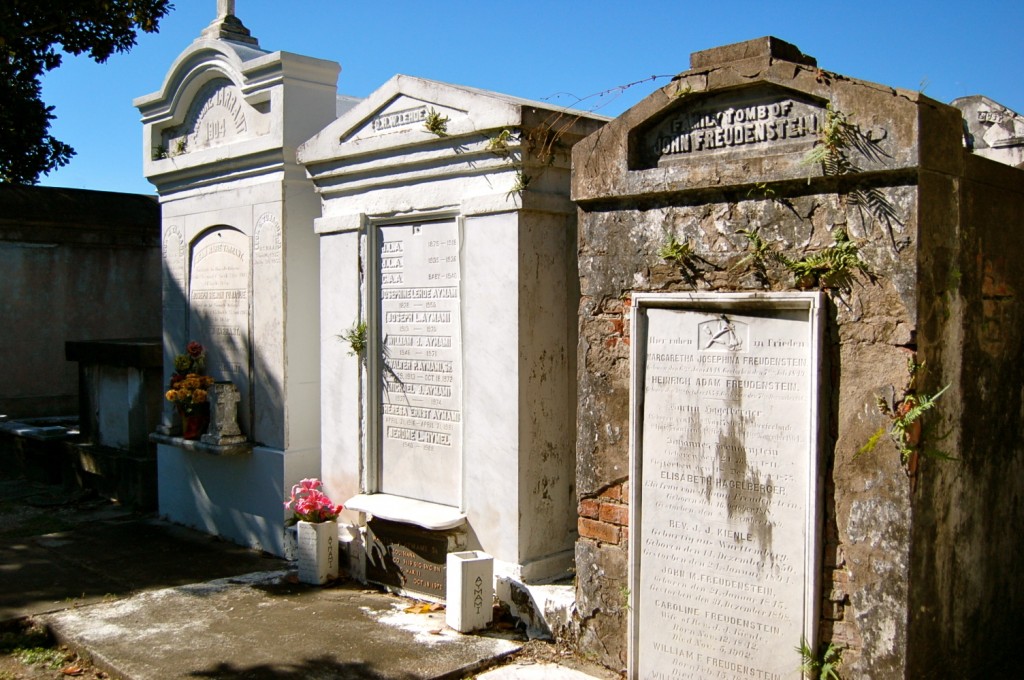 Have you been to any of the New Orleans cemeteries?