Vail Resorts kindly hosted me for three nights in Keystone, Colorado. While lodgings and some activities were covered, these opinions are my own. Check out my posts from day 2 and day 3!
We flew from Austin into Denver and arrived in the afternoon. While the shuttle ride from Denver's airport to Keystone took a bit longer than expected due to traffic, the views driving from flat Denver into the mountains were stunning: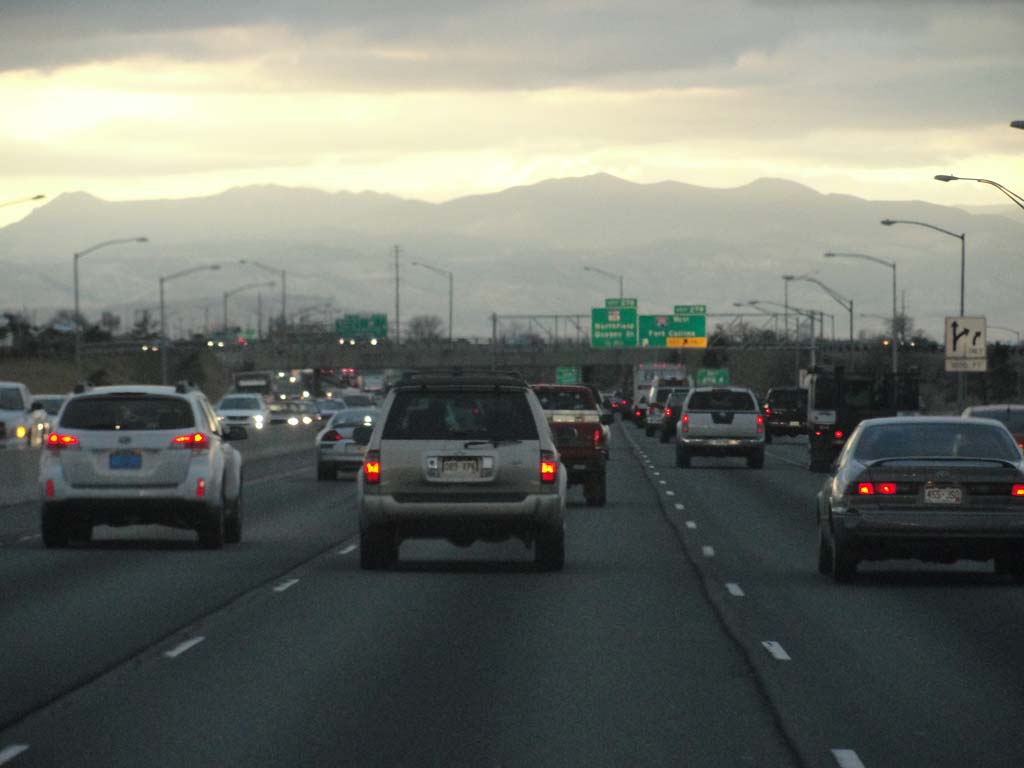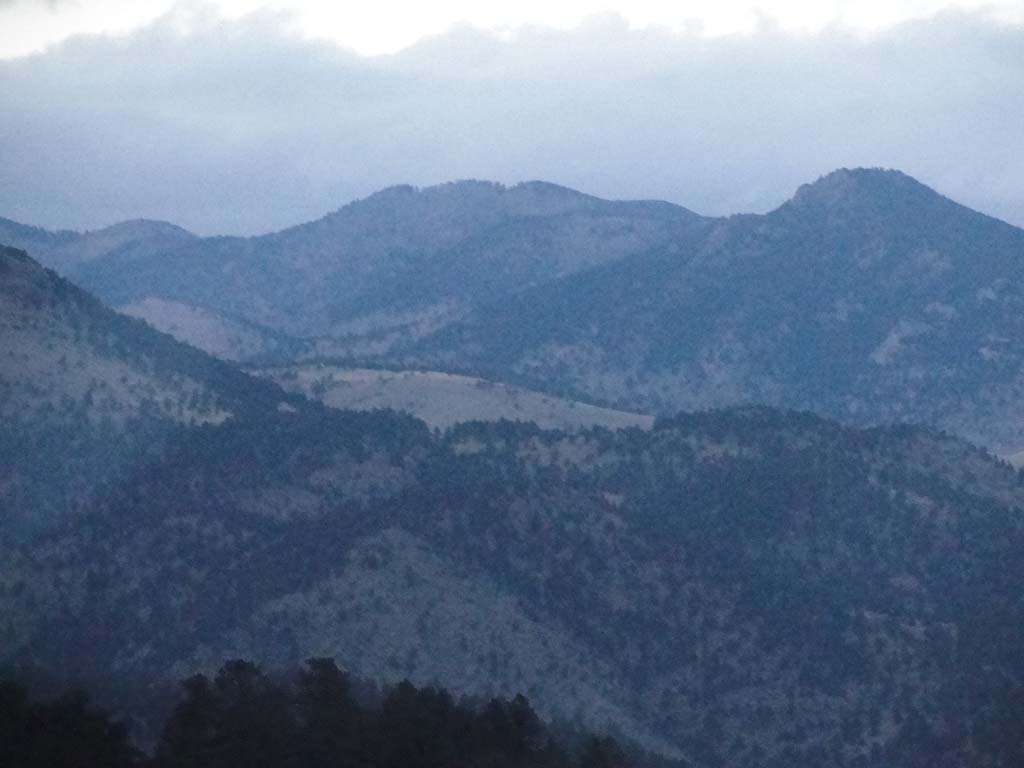 I was a little grumpy after a long travel day, but as soon as we checked into Keystone Lodge & Spa, I was in heaven. The lobby had an incredible chocolate village display for Christmas, complete with chocolate fountains, a chocolate Christmas tree, and a train set. The staff were all helpful and courteous. Our beautiful and modern room with a comfy king-sized bed had a private deck that overlooked the snow-covered mountains. They had free WiFi–a major bonus for a blogger! There was a large dresser and armoire with tons of storage, perfect for those traveling with tons of cold weather gear. Plus, our room had a large flat-screen TV and DVD player.
After getting settled in, the generous PR folks took us to Keystone Ranch. This restaurant is only a few miles away from the lodge, though driving through the snowy country roads at night made me feel like we were in some beautiful winter wonderland. It was classic and elegant, but felt like a cozy country lodge at the same time. It had wood cabin-like walls, rustic wooden chairs, stone fireplaces, and warm-colored rugs.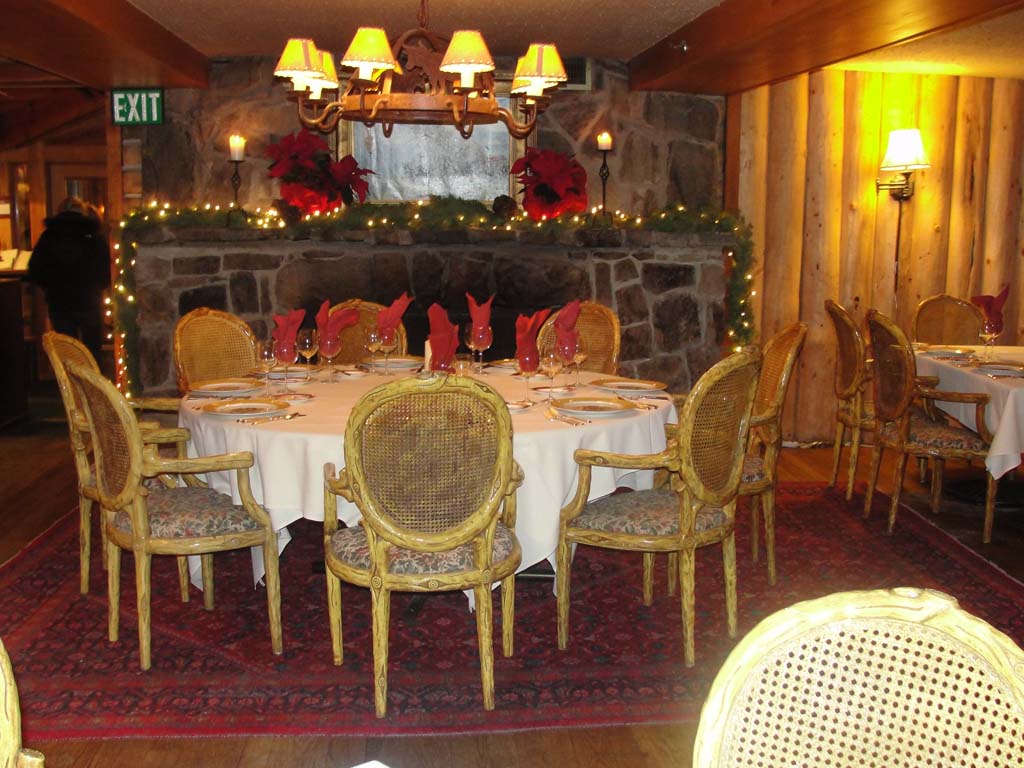 I was told by several people that the food here was to-die-for. They weren't exaggerating; I honestly can't remember the last time I had such mindblowingly delicious food. Each of the six courses was arranged like a piece of art and featured unusual combinations, such as pork belly with vanilla bean yogurt on the side.  The service was top-notch, as the attentive waiters knew every detail of each plate. The lobster bisque was so rich and flavorful (and served from a kettle at the table), the salad with crispy goat feta was so fresh, the medium rare lamb chop was the most tender and juicy I'd ever had, and the chocolate lava cake had me dying for more even though my stomach had reached capacity. The six-course meal costs $95 per person.
We dined on an appetizer, soup, salad, sorbet, and main course. Here is a sampling of those. We also had dessert–be sure to get to the bottom for pictures of those!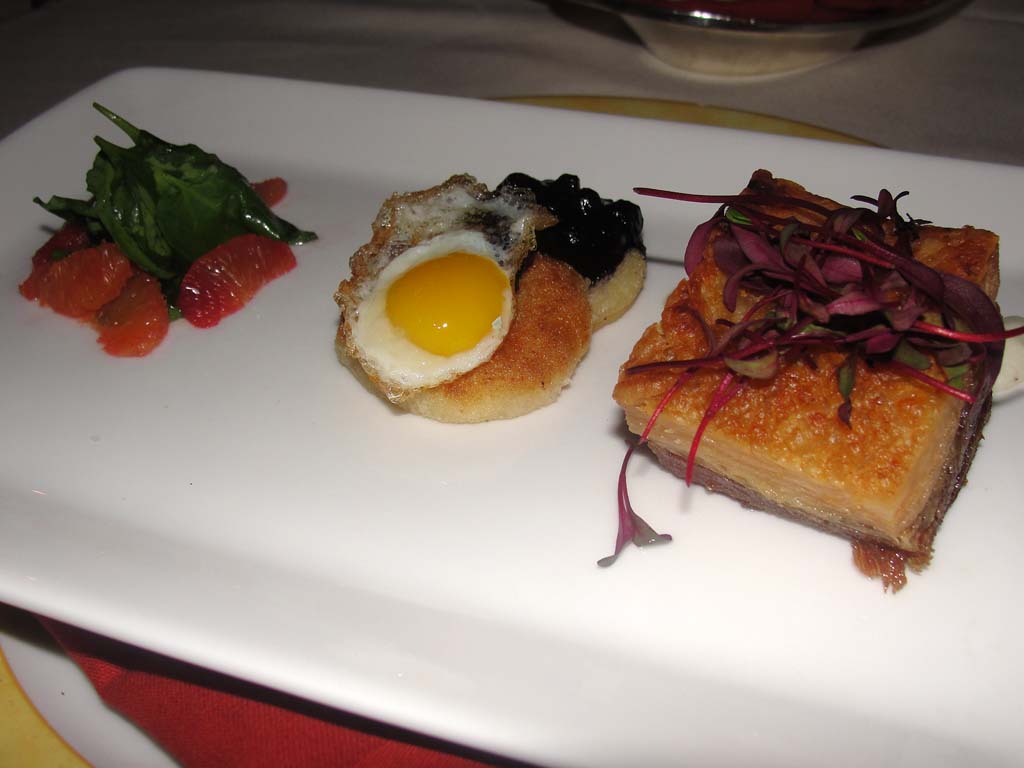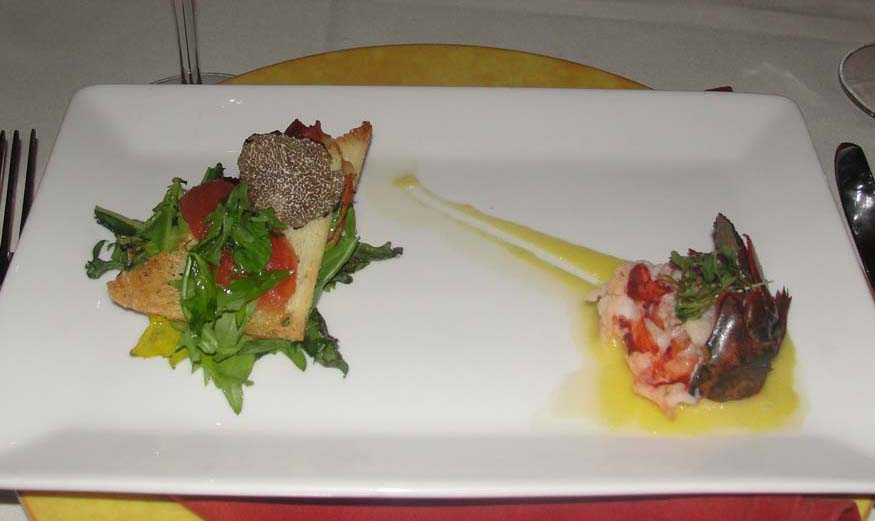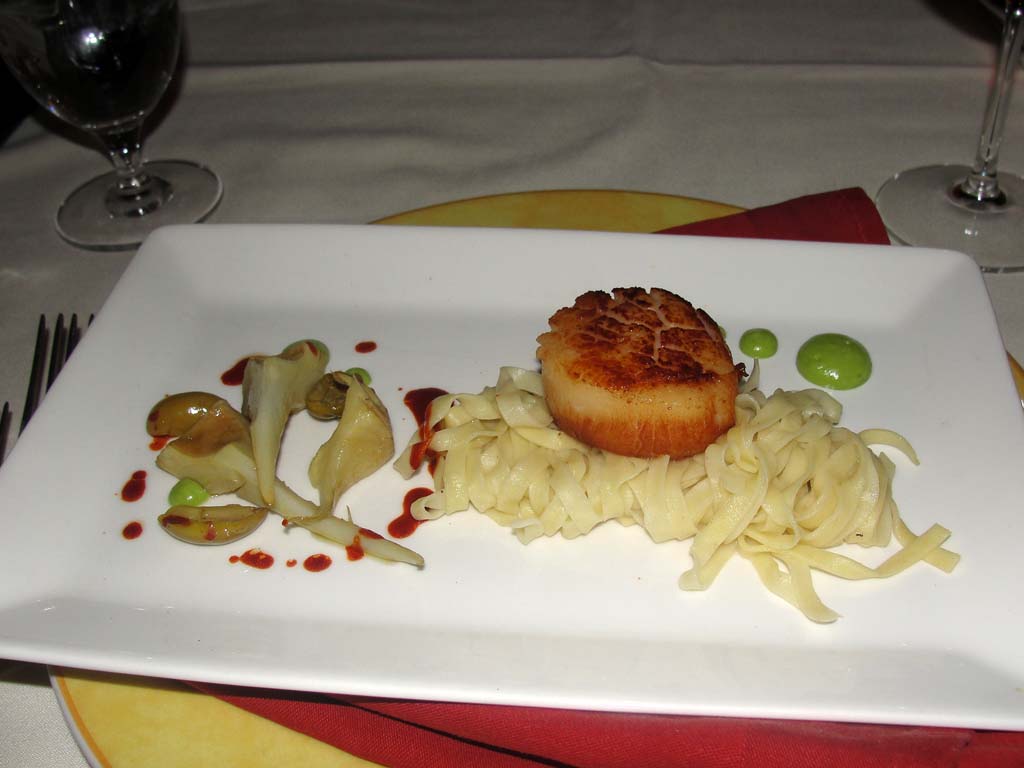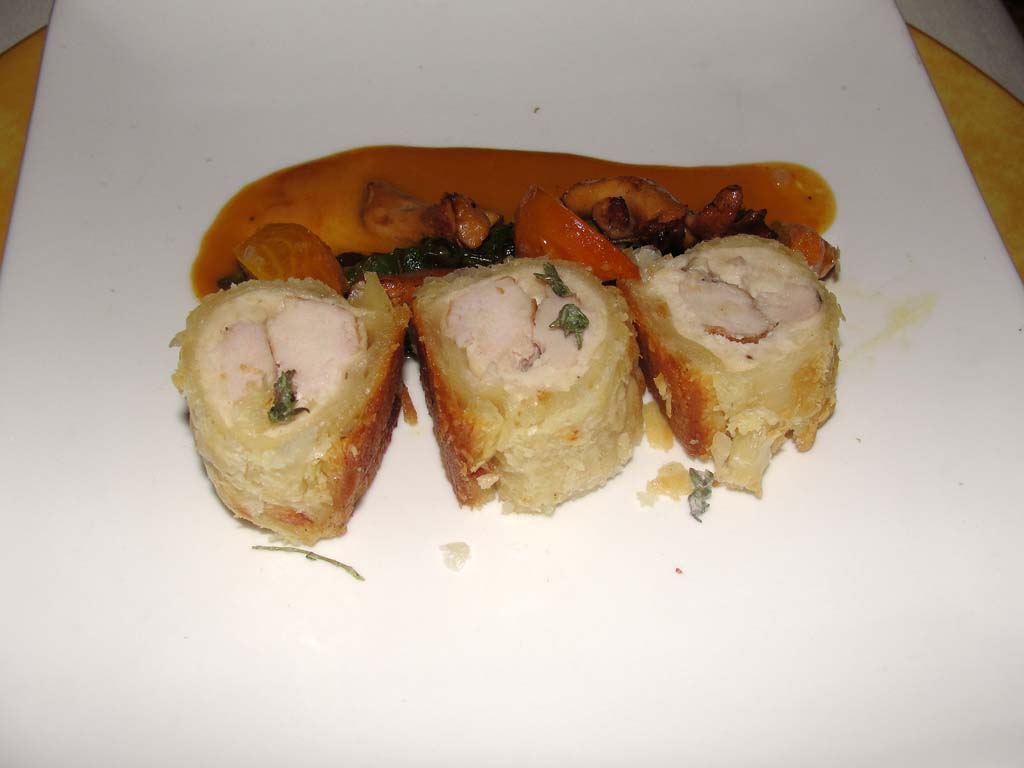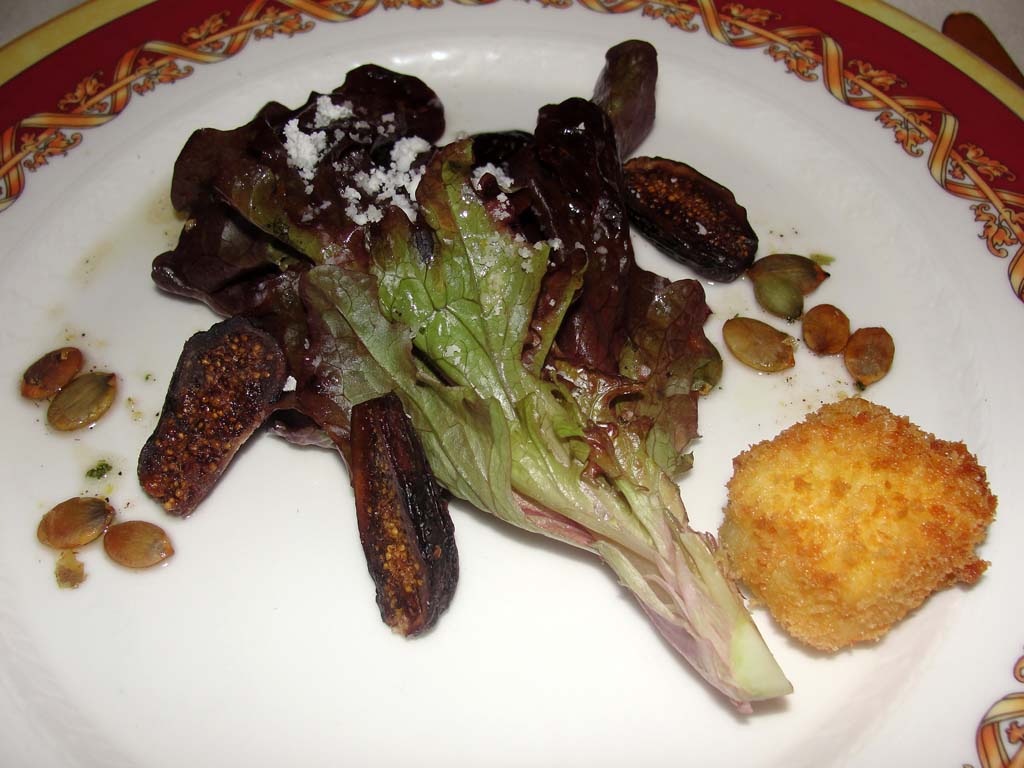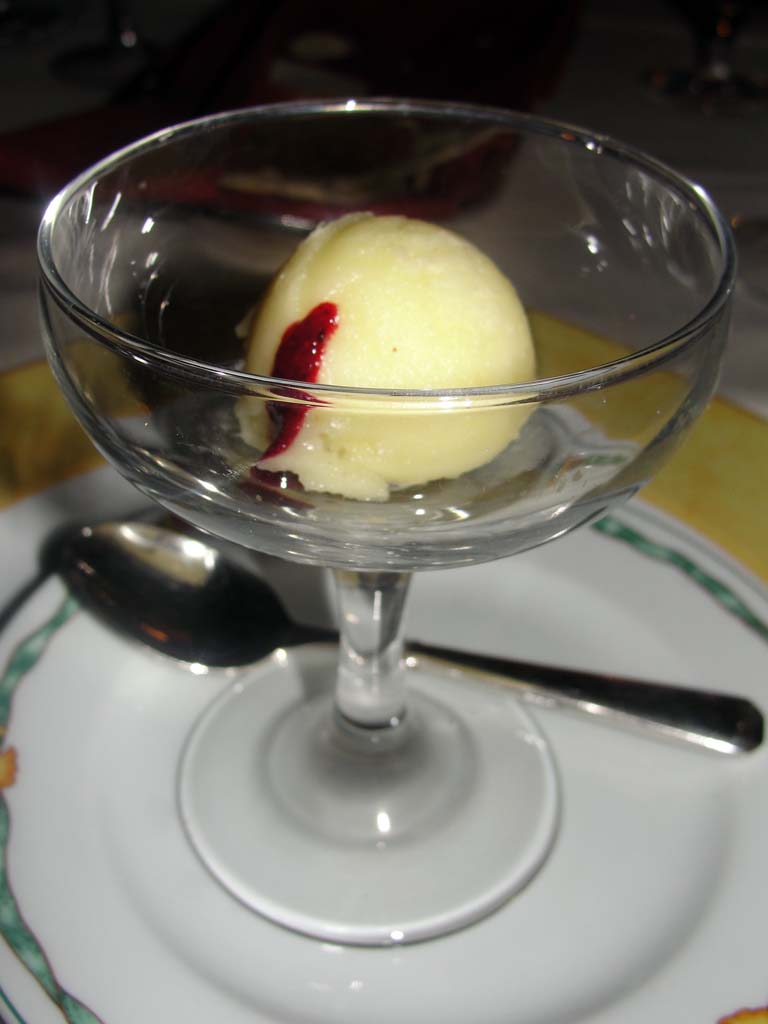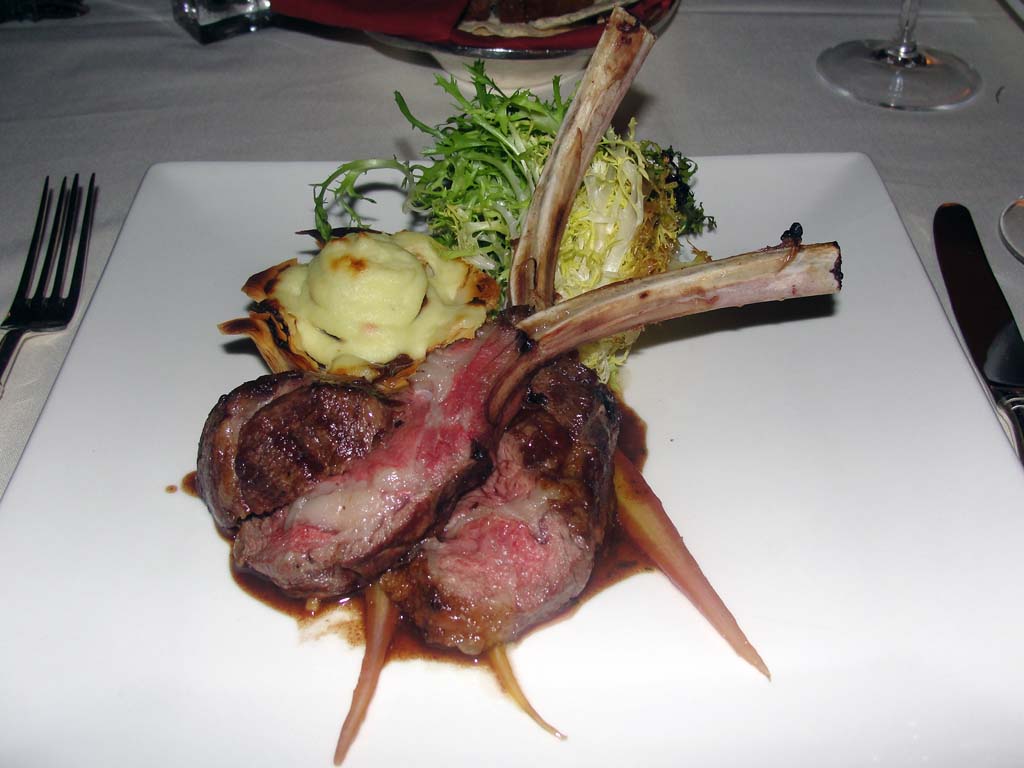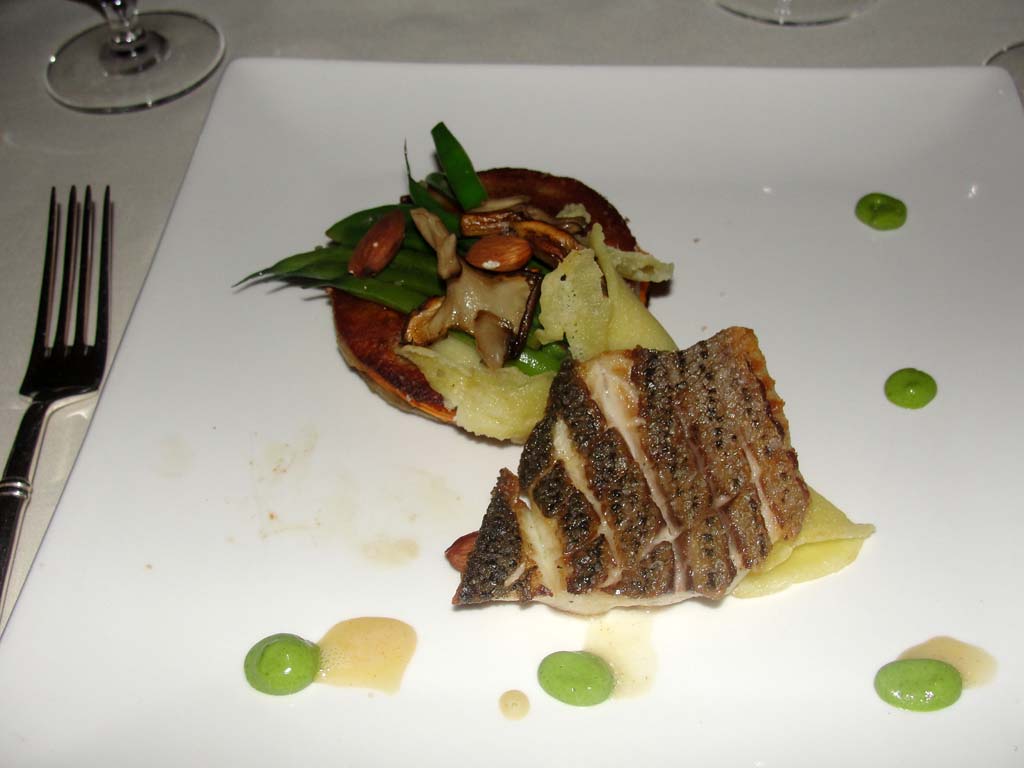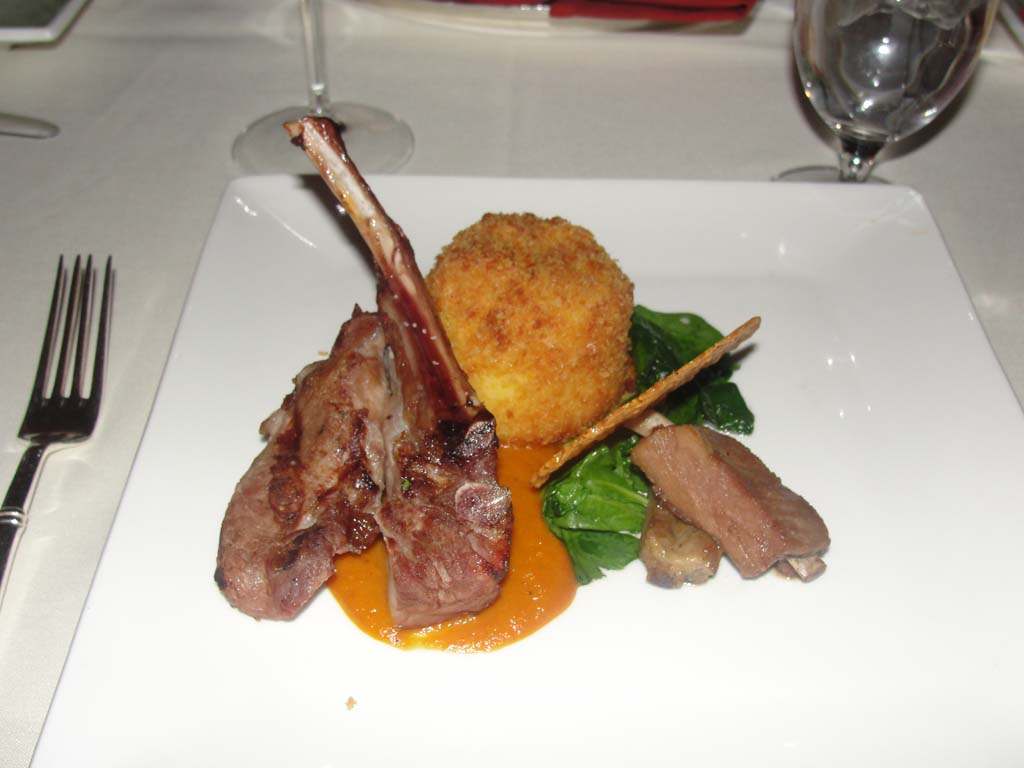 After finishing the first five courses, we were led to a separate room that felt like a true rustic cabin, with a deer antler chandelier, comfy couches, and a roaring fire in a stone fireplace. We ate our dessert at this table in front of the fire. I found out that this part of the building actually was once a part of a real ranch, which explained why it felt like we were in a cozy ranch house.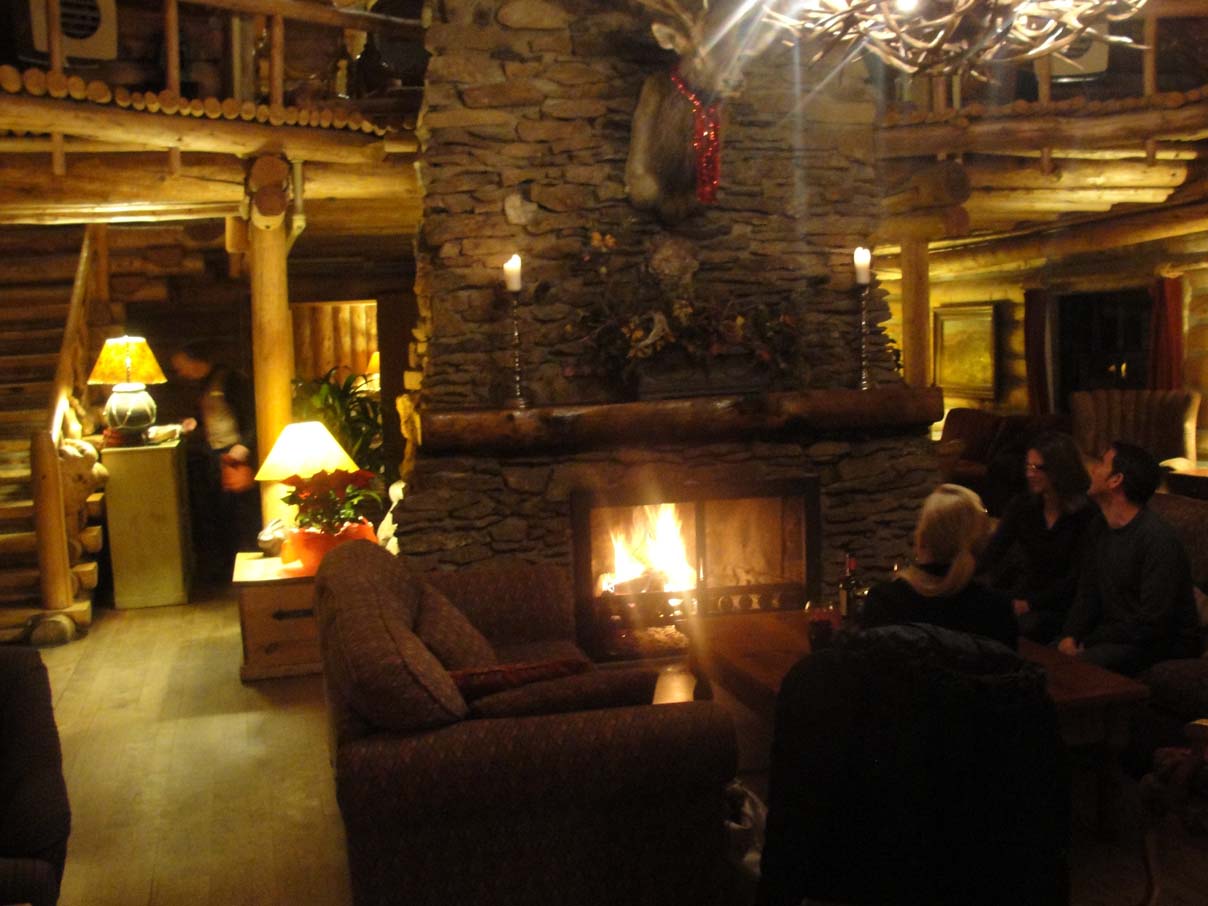 The desserts were inventive and delectable. I can be a bit of a chocolate snob, but my chocolate lava cake was so rich and delicious that I'm not sure if I've ever tasted better chocolate. Yeah, it was that good. I was a little bummed that the chocolate part itself was so small, but by this time, I was already stuffed silly.