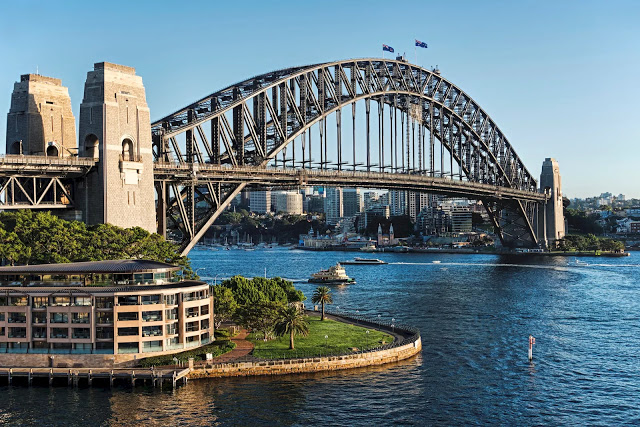 I love to travel and I wanted to write this post in order to  share some of the best experiences that I have had whilst traveling, and these would surely be some of the world's 50 greatest travel experiences and it is something that I would highly recommend to anyone looking for a great travel experience. So read on to find out more.
Visit Niagara Falls
With an incredible sheer drop of about 50 metres, Niagara Falls in Canada is famous for having the most flow of any waterfall on the planet. The thundering sound of water crashing into the river below is something that I will never forget. The mist is something that I will also never forget, it was like being in the heaviest rain that you could possibly imagine. The falls are just one example of the sheer power of mother nature.
Take a cooking class in Thailand
I love the fact that Thailand has some of the most beautiful scenery and in my opinion the best food on the entire planet. Therefore you should definitely take a cooking class to take home with you. You should most certainly get involved because you will be taking some of the secrets of the flavours of Thai Food with you and you can do this.
Climb the Sydney Harbour Bridge
This huge bridge is the centrepoint of this wonderful Australian City that connects two sides of the Sydney Harbour. The huge array of steps, ladders and catwalks is a thrill for any adventure seeker. The view at the top is also something that is totally unforgettable, this is something you must do if you visit Sydney.
Climb Table Mountain in South Africa
This is one of my personal  favourites as it is one of the most magnificent examples of a contrast between man and nature. The huge table mountain dwarfs the coastal city of Cape Town and the views from the top are some of the best that you will ever experience in your entire life. The region is also very diverse in terms of the flora, so if you enjoy that you are getting a great package with Cape Town and Table Mountain.
Watch the Uluru sunset
Ayers rock is a huge Red rock that you have to see to believe. At over 300 metres high and sticking out of the already red earth, it is truly a unique site in the heart of Australia. The sunset there is exceptional and the redness of the rock and the land glows from a  fiery red to a deep crimson, this is a sight that you will never forget.