Being at Manhattan, the center of the bustling New York City, offers tons of glamous, places to visit, stores to shop, theater plays to watch among others. Here you will also find some of the tallest skyscraper buildings in the US and in the world.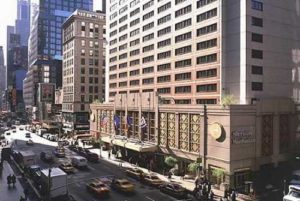 With all these glitz and glamour, being in Manhattan is surely to be equated with extremely high costs. Hotel accommodations alone can kill, add to that the other expenses you will have along your travel.
Consider the main purpose of your trip and the neighborhoods where you will be frequenting to. Traveling on a budget in Manhattan can just be tough, hence, it's crucial to have a plan even before leaving.
Your tour plans can also help you to decide where you will book your hotel. Although your dream accommodation is expected to be sky-rocket high in rates, there are other good options around the area. Instead of looking at the Financial District, Greenwich Village or TriBeCa, why not opt for Battery Park City or East Village where accommodations are comparatively low.
Especially if you are just staying for a  week or less, amenities like fridge, oven and other kitchen amenities are not a big consideration as it also is a factor for a higher accommodation rate. So you can spend more outside of the accommodation and with your few days' trip in Manhattan, why not just opt for the simple in your accommodation hence making the most of of your trip.
Booking trips early, even before you get there is a must! But in any case you end up staying in a neighborhood a bit farther in your hotel, one option to look at is its near most of the subway lines, making your Manhattan travel more convenient.
Really, going to Manhattan on a budget is tough, and expensive accommodations make it tougher, hence you should look for good accommodations online a month or so before your trip so you can get a good slot at a good price.