Australia boasts some of the world's best surfing, and draws amateurs and pros alike to its shores every year. If you're considering a surfing holiday to Sydney but want to avoid spending too much, research cost-effective options, including the best times of year to go, hotel discounts and much more. Plan a trip based around a predetermined budget and enjoy!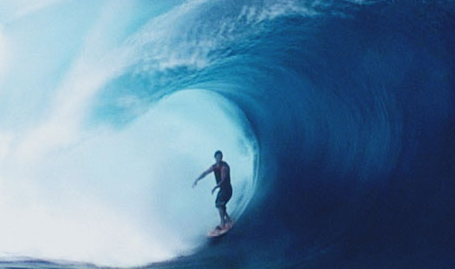 Accommodation
While the cheapest hotels are located further from Sydney than the luxury hotels, inexpensive hotels still exist in popular locations. Options include:
Lord Nelson Brewery Hotel: Located in the coveted Rocks district, this Sydney hotel offers lots of historic charm. Those looking to save may opt for rooms that don't feature bathrooms, and instead share facilities with other guests. Standard amenities include internet access, iron, television, coffee maker and mini fridge.
Travelodge Hotel Sydney: Found near Hyde Park, this Travelodge offers better rates than the Lord Nelson, with rooms including bathrooms and kitchenettes. The hotel caters to business and leisure travellers, making it suitable for surfers.
Sydney Central YHA: Among the cheapest accommodation options are hostels, such as the Sydney Central YHA, which features over 90 dormitory-style rooms and some 50 twin units. An onsite bistro and lockers for rent are among the hostel's amenities.
Surfing Gear
Find good deals on surfing gear at outlet stores or by comparing prices online:
MyShopping.com.au: Browse for discount brand-name surf and swim gear here, including quick-drying board shorts, bikinis and much more.
Sideways: This outlet store offers discounts on brand names, including Ocean and Earth, Rip Curl, FK Industries, Mossimo and many more. The store features several locations, including those in Brisbane and on the Gold Coast. Purchase surfboards, wetsuits and surf accessories.
Surfing Packages
Another way to save money on a surfing holiday is to research surfing packages. Pick from one-day beginner packages or two-day weekender trips if surfing is only part of your Sydney holiday, or camps and other options, including 10-day excursions. Many packages include food, surf gear and lessons, accommodation and transportation to the area's best surfing locations. Some are "daily," in that travellers pay the daily fee and stay as long as they want. Prices are seasonal, so remember this if booking a summer holiday, when surfing is at its peak. Manly Surfing and Surfaris are two examples of companies that offer reasonable surfing packages. Also look at surfing packages available through travel discount sites such as Viator and Expedia to save on holiday options.
Best Beaches
One of the the less crowded beaches for surfing in Sydney is Cronulla Beach, a quieter option that provides free body boards and a park featuring picnic tables and barbecues. Bring food and drink, and save on restaurant fare at Cronulla, or head to Coogee Beach, another less-crowded location that offers swimming and scuba diving in addition to surfing. You can easily and quickly check out some of the beaches around via a hop on hop off bus in Sydney to pick your perfect surfing spot.
Travelling to Sydney, or anywhere in the world, doesn't have to cost a lot if proper research is part of the planning. Keep these tips in mind and enjoy a holiday to remember!
Harvey Stevens has been travelling the world for 30 years and has been trying to write about it for almost as long. These days, he's obsessed with the east, spending most of his time in Asia and Australia.