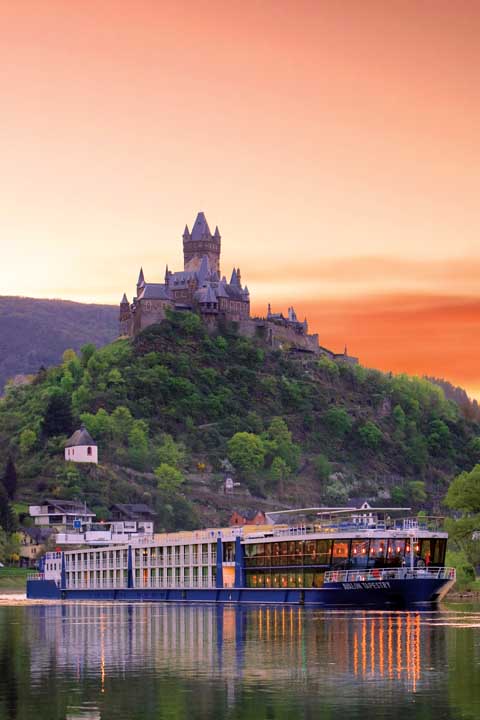 I was dying to go somewhere exciting this summer, but everyone I wanted to travel with wasn't available or didn't have the budget. I have always had my eye on a river cruise. A month ago, I saw a Europe river cruise on a private sale travel site for under $2,300 per person. Not bad, considering it was nearly two weeks long and visited five countries! I thought it would be an easy, safe, and fun solo trip.
I noticed that the deal was based on double occupancy and didn't have information about single supplements. I contacted customer support to find out how much extra it would cost. I was guessing a few hundred dollars at the max. When they gave me the numbers, I was startled. It completely doubled the price, erasing the deal. As you may guess, I didn't book it.
I have heard stories from other solo travelers who have been burned by the single supplement, whether on tours, cruises, or lodgings. I can see how a business could feel that it's losing half of its revenue if only one person is taking up the space, but it puts solo travelers in a bind.
"Cruises and tours are notorious for single supplements," says Gray Cargill, solo traveler extraordinaire and the blogger behind SoloTravel.com. She hasn't had problems at hotels, but says hostels are a big culprit. "On the front page of a hostel booking site, it will list a private room for a reasonable price (say $50/night), but when you go to book, you'll see that $50 is based on per person double occupancy, and the private room cannot be booked for just one person, it must be booked for two," Cargill says. "Voila–suddenly the price per night goes up to $100/night, and the hostel is no longer a cheaper option than a regular hotel room."
I asked solo traveler Jodi Ettenberg, the blogger behind Legal Nomads, if she had experienced this. She spends a large amount of time traveling in Asia. She doesn't take tours, but regarding accommodations, "Most of Asia has fixed price for double/single, except Burma where single room prices abound," she says.
When I asked Cargill if single supplements have been enough to prevent her from booking travel, she said, "Many times. Pretty much every time I've tried to price a cruise in the past or a tour, the single supplement has discouraged me from booking." I often feel the same way.
New solo cruise cabins

Cargill has found one travel option perfectly suited to solo travelers: "Norwegian [Cruise Line]'s ship The Epic now offers over 100 'studio staterooms,' which are staterooms for solo travelers. They're not exactly half the price of a regular stateroom, but they also come with exclusive access to the Studio Lounge, where you can hang out and meet up with other solo travelers. So it's worth it, in my opinion. They're also really cute rooms."
She said it's been very successful for Norwegian and that the rooms book up fast. Royal Caribbean added three solo rooms to one of its ships, but that hardly even counts. "I think the cruise industry, up until now, has really underestimated the demand for single staterooms for solo travelers," Cargill says. "It's an untapped market."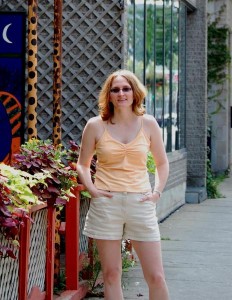 Tips for avoiding single supplements
I asked Cargill for any advice she has for avoiding single supplements. "Over the past couple of years, I've noticed some river cruises and tour companies have been waiving single supplements for certain excursions," she says. "If you can be flexible in the timing of your travel, then watch for those deals to be publicized and jump on them."
She adds:
Some tour companies offer roommate matching services that will allow you to bypass the single supplement. Your mileage may vary on this option; some people don't mind sharing a room with a stranger, others do. (I do.) I was recently contacted by a tour company (AndaSpain walking adventures) that doesn't charge a single supplement at all, and solos get their own rooms, because the tour operator books single rooms for them–which makes sense, right? So how come most other tour operators haven't figured this out yet?  To me, that's the kind of tour company a solo traveler should be looking for. Once you get outside the US, single rooms are more prevalent, and so it doesn't make sense that tour companies aren't booking single rooms for their solo customers. But my strategy for avoiding single supplements has been to avoid tours altogether or cruises that charge them. I'm a pretty independent traveler anyway, so I don't mind making my own arrangements and going on my own.
Companies that get it
As Cargill mentioned, some companies are beginning to wise up to the needs of solo travelers and make some concessions when it comes to single supplements.
Andy Crisconi of One World Trekking, a Himalayan hiking adventure company, tells me that his company is noticing more solo travelers than ever before. "If singles are not willing to share hotel/lodge rooms or tents on a camping trip, the single supplement is practically unavoidable," Crisconi says. "What we do is offer single travelers a discount equal to the single supplement charge. It's our way of not 'penalizing' our single travelers. It's easier and cheaper to do this in countries such as Nepal as opposed to those in Europe, but I feel that if tour companies wish to attract solo travelers they should be reconsidering their pricing structures."
Travel Indochina, a company that does small group journeys to Asia, helps solo travelers out with their "Willing To Share" option. Their groups average 12 travelers, usually a mix of singles, couples, and friends. If there is another traveler in the group who is "Willing To Share," you can pay twin-share price. Upon group departure, if there isn't another "Willing to Share" traveler of the same gender, the single traveler gets a single room at no extra cost. Unfortunately, travelers who prefer to guarantee a single room will have to pay a single supplement, but it's great that they have this option. Their itineraries allow some solo time. Most of their popular trips for solo travelers are in Vietnam and Cambodia.
Luxury travel company Abercrombie & Kent has also observed this trend and is working on addressing it, says spokeswoman Stephanie Preston. She says they have noticed that many of their affluent travelers are going solo, without their 'usual' travel partner (significant other, friends, family, etc.), but are not single in terms of a relationship. She says that 40 percent of these people chose to travel solo because their partner doesn't share their interest in the destination or has a scheduling conflict. "To address the demand and also perpetual sticking point with solo travelers regarding the industry standard for a 'single supplement' fee, A&K has announced 30 trips in 13 of their most popular destinations where the single supplement either waived completely (like Egypt), or greatly discounted up to 75 percent," Preston says. That's what I like to hear!
Gap Adventures is an international tour company that's very popular with 20somethings. They don't charge single supplements. Instead, they pair you up with a roommate of the same sex. They do have an option on most tours called "My Own Room," which allows solo travelers to get a single room for a good price if they don't want to share a room with a stranger. The prices really are quite reasonable; many of the tours I looked up only charged between $200-$300 total for this option.
Here are a few blogs that are great resources for solo travel:
Solo Friendly
Adventurous Kate
Solo Female Traveler
Journeywoman
Have you ever dealt with single supplements? Any anecdotes or advice?