Some people say that Hong Kong is the New York of Southeast Asia, even though Singapore is considered the biggest ports in the world. With continuous rows of tall skyscrapers, bright and bustling night life, busy streets and even busier people. You can't forget about the very evident glamorous and luxurious lifestyle amidst the seemingly chaotic surroundings. It's true. Hong Kong, though it's smaller than Singapore, one of the most popular cities in Southeast Asia,  is one of the major players in the world of financial markets. It comes as no surprise then that the quality of living in this busy city can be quite costly. Nevertheless, this does not mean you can't enjoy and appreciate Hong Kong if you're low on funds. In fact, there are lots of different ways you can have an amazing time in Hong Kong even with a tight budget. And besides, if you fall too deeply in love with it you , then one way to stay is to find teaching jobs in Hong Kong and you can stay as long as you like!
Airfare
First and foremost, the best way you can save up on airfare is to get them months in advance and to go during weekdays on off-peak seasons. This way you don't just get to lessen the cost of your tickets, but you also get to enjoy most of Hong Kong without the swarm of tourists that go on peak seasons and the working class who will still be in their respective offices during the weekdays. And besides, everything is just way cheaper during off-peak months anyway.
Accommodations
The tricky part about hotels in Hong Kong is that with the limited space Hong Kong has to offer, real estate tend to really get pricey which affects hotel rooms rates in general, and sometimes, the price of the hotel room doesn't necessarily reflect the comfort and ambiance of your room. However, if you don't mind sharing the space with a couple of other tourists, there are also some cheap and safe hostels that you can decide to bunk in.
Transportation
Hong Kong has a very reliable train and bus systems that can get you to almost if not absolutely anywhere you want in the city. If you'll be staying for a week or more, I suggest getting the Octopus card which you can just reload and which is accepted in all transportation systems in HK may it be the MTR, trams, buses, light rail, and ferry. This minimizes the hassle of having to purchase your ticket every time you use a public transport system and is even also accepted in some convenience stores, fast food stores, and supermarkets. Aside from the public transportations, your own two feet are also the best way to save up when you want to get around.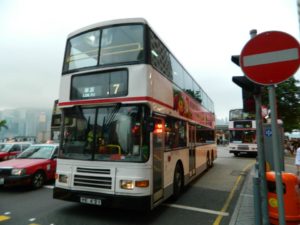 Food
If you're on a budget with a hungry belly, you don't have to look any further as Hong Kong street food is as good as it gets. The deep fried octopus and calamari snacks, different kinds of meat and fish balls, smelly tofu, and all sorts of intestines and other bizarre animal parts are all part of the culture and charm of Hong Kong street food and if you're in Hong Kong, you have to try them at least once and just charge it to experience.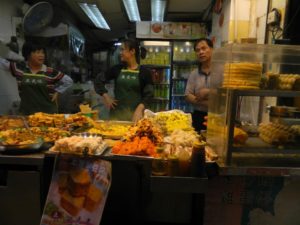 And though they may look odd and inedible at times, Hong Kong street food is surprisingly good! But if you're looking into having a more "decent" sit-down meal, there are lots of small Hong Kong diners that usually offer affordable set meals that include a bowl of noodles with your choice of 2 kinds of meat and your choice of hot or iced milk tea and this is very popular during breakfast time because it is filling and it's served fast. The tricky part though is ordering since their menus rarely have English translations. Luckily, most of their menus have pictures so you can always just point to the picture that you like and you're good to go! At night, streets such as Temple Street turn into a row of restaurants that serve Hong Kong's best dishes, one of which is their famous roast duck which you should never leave Hong Kong without trying.
Sight-seeing
Luckily for tourists on a budget, you don't really need to pay much to simply enjoy the sights of Hong Kong. Just looking over the Victoria Peak is already enough to take your breath away. And the best part about it is, you can get 2 views for the price of one because how it looks like during the day and night, are two very different but equally amazing sights to see. Riding the Star Ferry and crossing over to the either side of Hong Kong and simply enjoying the lights from the buildings during night time is also a great and inexpensive way of seeing Hong Kong's beauty. Of course there are also the famous spots like Avenue of the Stars, Lamma Island, Causeway Bay, TST, and other well-known streets that you can just walk around in and enjoy the beautiful and busy surroundings of Hong Kong.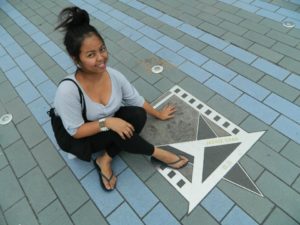 Night Life
For young and hip Hong Kong, there's only one place to go to if you want to have a night out with some good music, booze, and a whole lot of fun – Lan Kwai Fong. Here you will find a row of bars and clubs that never sleep and cater to the young and crazy locals and tourists of Hong Kong. However, if you're on a budget, drinks can seem quite expensive in these bars. But the good news is, it is common practice for party-goers on a budget to simply buy a couple of bottles in the nearest 7/11 stores and just drink in the streets until your heart's desire and enjoy the free music from outside the clubs. You get the best of both worlds without denting your wallet.