The Canary Islands are one of Spain's 17 autonomous communities and as such make up a far flung region of the European Union. The chain of islands is located just off the northwest coast of mainland Africa and for many years now have been a holiday destination of choice for many British tourists, as the climate pretty much guarantees all year round sunshine and warm temperatures.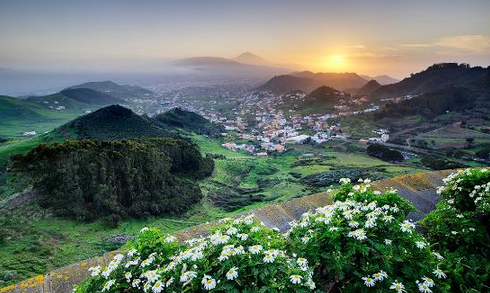 There are many islands in the chain, including La Palma, La Gomera, El Hierro, La Graciosa, Alegranza, Isla de Lobos, Montaña Clara, Roque del Este and Roque del Oeste. However, it is the four largest of the Canary Islands (Tenerife, Fuerteventura, Gran Canaria and Lanzarote) that are the targets for holidaymakers looking to make the most of the wonderful beaches and clear blue seas.
Tenerife
Known as the sub-tropical Canary Island, Tenerife has an all year round climate that makes it perfect for a beachside getaway either planned well in advance or on the spur of the moment. Villas in Tenerife are a great way to get friends and family together to spend some quality time relaxing and enjoying each other's company.
Unlike some of the other islands, Tenerife has beaches made up of dark volcanic sand as well as the usual golden variety and it also features lush rain forests on the northern areas.
Santa Cruz is the centre for those who like to do a little shopping whilst on holiday, and there are plenty of souvenir shops and local markets selling locally handcrafted goods. Playa de Las Americas, Playa Del Duque and San Eugenio are slightly more commercialised in that they offer outlets selling top designer brands and fashion items.
Lanzarote
Villas in Lanzarote offer the chance to stay on possibly the most stunning island in the chain, as it is the one that features the most other-worldly volcanic landscape of them all. The whole chain of islands is the result of volcanic activity but it is Lanzarote that has been the most active in modern history.
From 1730 to 1736 the island was hit by a series of volcanic eruptions which produced 32 new volcanoes and another volcanic eruption occurred in 1824 which was less violent but still rocked the island. Today the landscape still bears the effects of such recent lava flows and sets a backdrop for a truly impressive sightseeing tour.
Of course away from the interior of the island the beaches are a match for any on its sister islands and the water park at Costa Teguise or the Puerto del Carmen and Costa Teguise golf courses offer plenty of other ways to relax. Another thing to remember is that the Canaries are a duty-free area, so you can buy things such as spirits and perfumes at very good prices.