With such a rich heritage of haunted legends and myths, Edinburgh is the perfect place to stay during the upcoming season of macabre festivities. Known for its ability to throw a sensation programme of events, booking Edinburgh hotels from Travelodge in advance of your stay guarantees a budget break during popular periods of celebrations.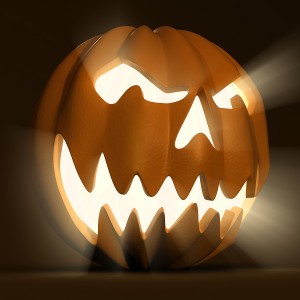 Special scheduled activities and tours during the spook season are available in abundance. Grasping the spirit of Halloween, quite literally, with both hands, you will be spoilt for choice on how to spend your time during your stay.
The Cabinet of Dr Caligari
The Cabinet of Dr Caligari screening at The Usher Hall is a must for film fans. Showing the original  silent movie of the 1920's, against 'the dramatic sounds of the Usher Hall's historic organ', the exclusive screening promises an 'evening of horror, murder and intrigue.'
Held on Sunday 28 October 2012, full price tickets from £12.
Halloween Castle of Magic
Fabulous fun for everyone in the family, Traquair House hosts the Halloween Castle of Magic between 11am and 4pm on Sunday 28 October.
Jam packed with spooky attractions, scheduled highlights include 'sorcery, storytelling, illusions and mind-reading' and a costume competition. Tarot reading and tours are also available for older visitors.
Admission prices are to be confirmed.
Baby Loves Disco Halloween Party
Baby Loves Disco is the hottest party in town for families with young tots and toddlers.  Held at the Electric Circus, on Sunday 21 October, children can hit the dance floor to the very best club anthems and contemporary hits.
It is recommended that those who plan to attend book tickets online in advance for this sell out disco. Crawlers can enjoy the fun for free. Halloween dress up is encouraged and entry price includes refreshments for children. Licensed bar available for non-driving parents and guardians.
Ticket prices are £8 per person.
Hollyrood Halloween
Dare you head out into the dark in Edinburgh this Halloween? Expect the unexpected on this guided walk through Hollyrood Park – walkers will meet 'characters from Hollyrood's ghoulish past' and discover some gruesome local secrets.
Choose to trek on either the 29 or 30 October from 6pm until 8pm. Despite the early evening time slot, the walk may be unsuitable for children under eight years due to uneven terrain.
All Hallow's Eve Mercat Tours
Various guided walks and tours are held by Mercat over the company's 'favourite time of year'. The beauty of Scotland's favourite tour company is that programmed events are scheduled to include guided activities for all ages.
Whether you venture through the town mid-afternoon with young children, or head out in the wee hours of the night with groups of friends, there's a tour for you.
In addition to the typical quality of the five star tours, Mercat goes to town for Halloween with creepy characters.
Tickets can be purchased from 1 September 2012,
Look online and consider booking Edinburgh hotels from Travelodge now. Be at the heart of the Edinburgh's hauntfest this Halloween.