The following is a guest post by Prime Sarmiento.
You always wanted to travel, live your dream of being a nomad, live in another country, meet new and interesting people, experience a life away from your comfort zone. You've been dreaming to do this for years that shortly after graduating from the university, you slaved for hours in a boring but high paying job that allows you to pay your student loan and build your travel fund.
And yet, you're still hesitating. You're ambitious and competitive and you're scared that a gap year will compromise your career path. You see your peers either going to business school or working on important projects and here you are, thinking of resigning to spending a year backpacking abroad.
But career and travel need no longer be exclusive given the rise of location-independent professionals. Both employers and employees are also getting more mobile, more diverse and this career trend favors a careerist traveler who understands people from a different culture.
So yes, traveling can be a career investment, and like all investments, it pays if you know some techniques on how to make the most out of it. Partying all night in or bumming around bumming around in a beach in Thailand may not get you the job, but there are some things that you can do so that your gap year will help in beefing up your resume.
1.Teach English overseas. The growing demand for English teachers, especially in developing Asian economies like China, South Korea and Vietnam, will not only finance your travels but can also enhance skills that you can bring in any workplace. Teaching prepares you to train people, improves your communication skills, and challenges you to be more creative in preparing a lesson plan that will appeal to your students. These are the skills that you can highlight in the CV that you'll be submitting to your employer later on. Heather Carreiro, Matador Abroad's editor and former English teacher in Lahore has written some posts for those wanting to become an international English teacher.
2. Put up a blog. This is ideal for those who want to go to the media business. Posting your articles and/or photos in the blog site that you set up and maintain will serve as your portfolio. This can help you score paying gigs later on. It will also be good if you enroll in online courses offered by Matador Network's Matadoru, Media Bistro and Writers.com, as this will help develop your craft. Each course, which runs for about two months, costs less than 500 U.S. dollars. It's not cheap, but it's value-for-money. Plus, it's cheaper than getting a masters degree in creative writing. Here's my unsolicited advice, from someone who's been a journalist for the last fifteen years but never went to J-school or have any creative writing diploma: You don't need to go to graduate school to become a writer. To have a writing a career, all you need to do is to write, look for a publishing outlet (a magazine, a newspaper, a blog!), find a good editor or mentor to critique your work, join and win some writing contests, and just keep on writing and having a life.
3. Put up a location independent business. If you have an entrepreneurial streak, this is the time to try your hand setting up a small Internet-based business. All those business courses that you took up in college but never had the chance to apply in your old job may now be put into practice. Get started by watching this video of and by Cody Mckibben, one of the successful Gen Y location independent entrepreneurs who runs his business from a beach in Koh Pangan in Thailand (his life is indeed a beach!).
4. Volunteer. Change the world and change yourself. Use your skills and talent in running a non-profit. You help other people while at the same time help yourself in acquiring new skills. Your Totally Awesome Guide to Volunteer Travel is a free and comprehensive guide to volunteering overseas.
5. Learn a foreign language. The rise of Chinese, Indian and Brazilian economies means being fluent in English is no longer enough to keep you in the business. If you want to be considered for a global posting, then study another language. What better way to do that but to go the place where the language of your choice is widely spoken, forcing you to converse with them in their native tongue?
6. Network, network, network. Going abroad may give you the opportunity to find key contacts that you might not otherwise find in your home country. So don't stop meeting up new people in the area, treat them to lunch and ask them what made them successful in their career/business or if they know of any opportunities that will allow you to prolong your travels. Who knows? Maybe this new place may end up being your new home!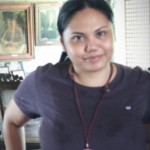 About the Author: Prime Sarmiento is a Manila-based journalist who specializes in travel, business and environmental stories. She blogs at Gypsygals Tales, offering tips and stories for solo female travelers. Follow her on Twitter @prime_sarmiento.