The following is a guest post from Shannon Colvin, a 20-something writer, student, and enthusiastic traveler. She has been to New Zealand three times and documents her travels and personal life on her informal blog, The Unfamiliar Path. She hopes to travel more places after graduating from college next spring.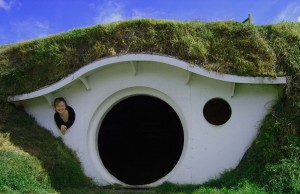 Travels may come with hefty expenses, so like many travelers, I try my best to ensure I find a great location with incredible sights and amazing activities while hunting down the best deals for adventures, accommodation, and transportation. With more travel experience, I have gained more knowledge about how to make planning trips easier on myself. I was spending so much time trying to find deals or information that it was starting to make the very thought of traveling too stressful.
Luckily, I have recently come across some really useful travel websites that have made my life infinitely easier and I think that all of us with the travel bug can benefit from. Those of you who have caught the dreaded travel bug syndrome should pay attention so that you can save time and celebrate a simpler way to embark on new adventures.
Tripbase.com
This website can help travelers find places to visit based on personal interests and the help of millions of traveler reviews. Users register for free, simply pick the city they are planning to depart from, and then choose what their primary interests are such as dining, shopping, nature, attractions, or a new destination's nightlife. The website also helps you to choose travel by plane or car (if by car, you can even select how much time you want to spend driving) and how long you want to travel. Tripbase.com then comes up with a list of great locations that meet your needs and offers descriptions of each location. It also allows you to choose your budget, preferred climate (hot, mild, or cold) of your destination, and even decide if you would rather travel during a region's high or low tourist season.
However, one of my favorite features of the site is a little incomplete. The website offers estimated costs per person for each day of the trip based on lodging, meals, plane tickets, etc., but any extra outings or day trips are not included, so travelers still must watch their money and also recognize that the prices are just estimates. Another downside is that while Tripbase does help you find the best hotel prices or airplane tickets, the website ends up using links to transfer users to a different site to make your subsequent bookings and you cannot make bookings through Tripbase.
HotelsCombined.com
HotelsCombined searches from over 30 of the very best hotel booking sites instantaneously to help find the top deal for the hotel of your choice. Just a few of the websites that are searched are: Hotels.com, Booking.com, Expedia.com, and Travelocity.com. Of course, the best part is that the service is 100% free and along with finding the cheapest price and searching room availability, it also allows you to read reviews from other travelers about their hotel stays.
HotelsCombined lets you choose your preferred hotel price range, rating, and see your hotel's distance from key sites in the city you're visiting.  You can also pick what sort of property type you prefer (hotel, motel, bed & breakfast, etc.) and what hotel features you can't live without (high-speed Internet, gym, room service, and more). You can quickly learn more about each hotel by reading reviews written by other travelers as well as see consumer ratings of a hotel's service, pricing, cleanliness, and several other features.
The shortcoming of the site is that users have to be directed to the website listed with the best deal to make their bookings and cannot directly book on HotelsCombined.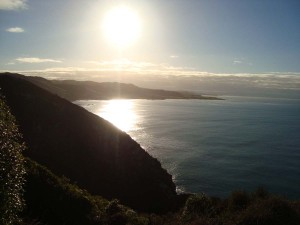 Trazzler.com
Trazzler is a fantastic travel site that helps you find day or weekend trips in your area or in a region you want to visit. It is free and all you have to do is search for trips by city, region, country, or even "obsession" (such as art, nightlife, music, and outdoors). Once you register with Trazzler you can easily save any trips that you're interested in and the site will begin to provide you with even more recommendations that are specifically geared towards what you have shown interest in.
All of the activities or trips on the site have descriptions that are written by people who have actually visited the location they are writing about. All users are encouraged to write descriptions about destinations they have visited to help expand the database for everyone's enjoyment. The site also has a map feature, which displays locations of all the results and allows users to see which attractions are close to each other or where a particular attraction is located.
So, what is the downside of Trazzler? The only main issue I noticed was the fact that there are no settings to help users with budgeting and obtaining prices for the recommended activities.
TripIt.com
Have you ever felt overwhelmed with all your hotel bookings, tours, and flights? The great thing about TripIt is that you can email them all of your booking information for every aspect of your trip and they arrange it all in one wonderful online itinerary for you. No paper, no stress, and no wasting of time. It doesn't matter if arrangements are booked on various travel sites, TripIt can still consolidate all the information in one place for you and even can include maps, directions, and weather reports. Users can then customize their itinerary with any extra pictures or notes and can access it online or on their mobile device at anytime. You can also easily share your travel itinerary with friends and family members if you choose.
While it does support "more than 1,000 different travel booking sites" for creating an itinerary, TripIt does not yet support all sites. Some small bed & breakfasts or lesser-known inns have to be added manually, but it is a very easy process to do this. Also, although TripIt is free to use for many of its features, it does cost $69/year to have access to every great feature on the upgraded TripIt pro version. However, if you're like me and love planning tons of travel activities, it is a small price to pay for having a lighter burden when planning a trip.
GlobeTrooper.com
One of my favorite parts of traveling is getting to meet other fellow travelers. Globetrooper is a great tool for users to meet traveling companions with similar interests or to view trips that like-minded travelers have organized. Adventurous, friendly travelers can "create trips and invite people from all over the world to join them." You can find trips by region as well as trips about activities that interest you. Globetrooper allows you to work with others to create flexible plans and make new friends to travel with.
Traveling with others allow you to have a safer trip as well as a much more interesting one since you will be meeting people from other cultures. The site lets users search for trips by regions or activities such as wildlife and ecology, backpacking, cultural immersion, volunteering, and many more. You can pick the dates you want to travel as well as check out the site's forum to find travel partners. Globetrooper also features ratings for each adventure's level of difficulty, possible culture shock, level of remoteness, and personal risk to help users make a suitable decision for themselves.
The only negative to the site is that the other travelers you are making plans with haven't been vouched for in any way to ensure their character. However, like in all of our daily lives, we simply must use our common sense when interacting with new individuals. 
 
I do not think I will be getting rid of my travel bug anytime soon, so I am grateful that these five websites exist to make my life much easier. I hope that all fellow travelers will also try using them and see how much simpler traveling can be.
Have a wonderful trip!