The following guest post is written by Nadia Latif. She is Assistant Editor at Travel Intelligence, a UK-based travel website and blog specialising in the world's best luxury hotels.

The backpacking experience in Europe has changed radically in recent years. Gone are the days of army-surplus beds and cleaning rotas; a wealth of 'boutique-style' hostels have sprung up from Barcelona to Belgrade, making the sterile surrounds of YHAs naught but a distant memory.
But there are times during a person's worldly wanderings when a shared dorm – however pretty – just won't cut the mustard. It may be a birthday treat or an urge to splash out at the end of a lengthy trip; whatever the reason, checking into a proper hotel is an indulgence we all have to allow ourselves from time to time.
Below is a selection of Travel Intelligence's favourite boutique hotels in European cities, all of which come in at under GBP 100 (~$153) per night.
Casa del Capital Nazari, Grenada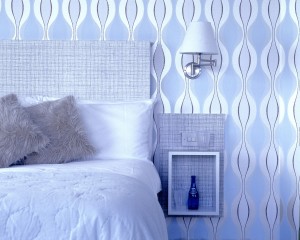 Built in 1503, the Casa del Capital Nazari is a hotel like no other. Stuffed to the rafters with antiques and objet d'arts, arrive in the afternoon and you'll be treated to a guided tour by the owner. A heady mix of Moorish and Renaissance architecture, this is the place to check-in if you're looking for the antithesis to corporate blandness.
From GBP 80 (~$123) per night
Big Sleep, Cardiff
The Big Sleep doesn't look like much from the outside, an imposing industrial building in the heart of the city centre. But this stern exterior is misleading; inside the hotel is all fun and frivolous, with brightly painted walls and retro-inspired furnishings. The fact that it's part-owned by actor John Malkovich just adds to its charm.
From GBP 55 (~$84) per night
Villa Eugenie, Paris
If pared-down minimalism is your thing, then the Villa Eugenie probably isn't for you. If however, the thought of a well-priced, well-located (close to beautiful Montmartre, a must-visit for all Amélie fans) Parisian bolthole, decked out with delicate Napoleon III style appeals, then the Eugenie is definitely worth a look.
From GBP 85 (~$130) per night
The Fox Club, London
It's rare to find a hotel like London's Fox Club with doubles regularly at the GBP 80 per night mark. A proper boutique of only nine guestrooms, it lies in the leafy heart of Mayfair. Best suited to independent travellers, the Fox Club boasts a great (though not cheap) little restaurant downstairs; they'll even make up a picnic hamper for you to take to Green Park.
From GBP 80 (~$123) per night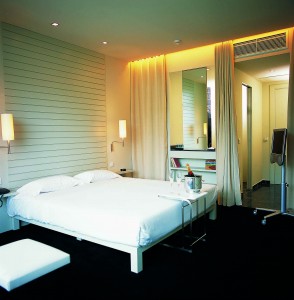 987, Prague
Philippe Starck-designed hotels do not usually fall into the 'budget' category, which makes the 987 in Prague's Stare Mestro district all the more special. Expect lots of slate, natural woods and clean lines, coupled with a swish little bar for evening cocktails.
From GBP 85 (~$130) per night
Hotel Miro, Bilbao
Another design-led hotel that's great value for money, the Miro in Bilbao is sleekly minimalist and perfect for young travellers. Located between the Fine Arts Museum and the Guggenheim, it makes for a fine base to explore the city's cultural highlights and even boasts a pampering spa.
From GBP 90 (~$138) per night
Hotel Universo, Lucca
Culture vultures will love the Universo's location, sitting pretty on a lovely piazza opposite the Ducal Palace. Inside, the hotel is charming and old-fashioned (in a pleasant, Italianate way), all elegant exposed wood and soft furnishings. The restaurant is particularly noteworthy, serving traditional Tuscan fare in classic surrounds.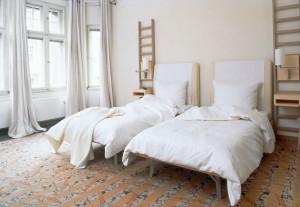 From GBP 87 (~$134)per night
Bleibtreu Berlin, Berlin
The Bleibtreu was the first design hotel in Berlin, and has not been shaken in the slightest by the raft of trendy new hotels springing up in Europe's coolest city. It is guaranteed to charm if you like your restaurants organic, your lounge areas meditative and your surroundings scented with sandalwood oils.
From GBP 74 (~$114)per night