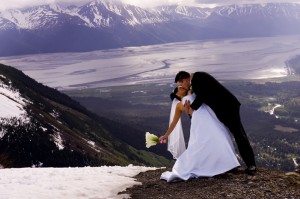 I'm getting married in late March, so weddings have been on my mind! Last month, I published a series of posts on destination weddings. This included:
Tips for planning a destination wedding
The pros and cons of destination weddings
Great locations for destination weddings
In celebration of that recent series, MissNowMrs.com has offered a free gift card for five of my readers. MissNowMrs.com is a service that streamlines and simplifies the frustrating name-changing process that newlyweds go through. The company says it can save you up to 13 hours of time, and they've helped over 70,000 brides change their last names. This service normally costs $29.95, but you can enter to get it for free by commenting below.
To enter this giveaway, leave a comment below by January 31, 2011, telling me where you're going on your honeymoon or where you plan to go on your honeymoon. Five winners will randomly be selected to win a gift card. Be sure to give your actual email address so I can contact you (it won't be displayed on the site)!