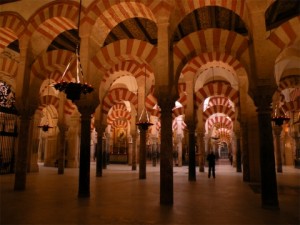 I started the Gen Y Travel Blog Carnival as a way to share some of the best posts each month from 20something and 30something travel bloggers. For the last few months, other great travel bloggers hosted it, but I'm happy to bring it back this month!
How does it work? Travel bloggers submit their favorite blog post they have written in the past month. At the end of that month, the host goes through the submitted entries and selects their favorite entries. At the start of the next month, a post like this presents the best submissions.
Here are my selections for the best entries from April!
Matt Gibson features a sweet photo essay of a day of snowboarding with his brother on a Canadian ski hill.
Jasmine Wanders interviews a student in Colombia to learn first-hand about the education reform happening there.
Plus Ultra reflects on the Great Mosque of Córdoba, a Spanish architectural wonder, in addition to displaying many gorgeous photos.
1,000 Places to Fight Before You Die reveals some of the most romantic things to do on a trip to the United Kingdom.
Adventures of the Directionally Challenged shares some of her favorite memories and experiences from her visit to Russia.

Italian Renaissance decoration by Nicole Elena Robertson
Nicole Elena Robertson displays a photo series of gorgeous Italian Renaissance decorations on walls and ceilings that she came across while traveling in Italy.
Never Ending Voyage explains how they got robbed in Costa Rica, what they did right, and what they did wrong.
Byteful Travel shows 10 of the sublime sights he found while exploring Portland's International Rose Test Garden.
Nonstop World Travel lists eight things they always choose to leave off their packing list when they travel.
Go See Write discusses some of the many reasons why world travelers should visit New Zealand, one being that they have the friendliest people in the world.
For young families, The Vacation Gals provide advice on the family friendly museums in Kenosha, WI.
If you're a travel blogger who is interested in hosting in the future, fill out my contact form! And if you write something in May that you're proud of, please submit it for June's carnival here.