You'll be forgiven for believing that Florida is only known for its theme parks, where Mickey and Minnie reign supreme and every meal that you dine upon is comically named after some cartoon dog or other. In reality, the Sunshine State has a wealth of other attractions for holidaymakers – ones that don't involve queuing for hours and feeling nauseous! The state is easy to get around, too finding car hire in Florida is simple, and the roads are uncongested, letting you escape the crowds, hit the road and experience everything the state has to offer.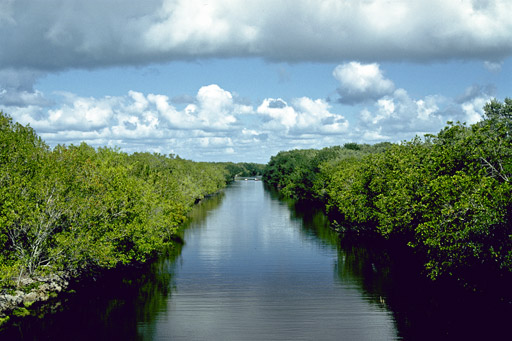 Fort Lauderdale beach
Located on Florida's Atlantic coastline, Fort Lauderdale has been affectionately dubbed the "Venice of America" as a result of its sprawling canal system. Despite this network of waterways, the city's most famous spot is its beach. Where Fort Lauderdale used to be frequented only by college kids letting their hair down during spring break, it has now taken on a more sophisticated air and boasts a beautiful beach-front promenade as well as great shops and restaurants. Well worth a day trip!
Kennedy Space Centre
Anyone intrigued by space should pay a visit to the Kennedy Space Centre – the location for each and every US human space flight since 1968. You can explore the fascinating museums detailing successful (and the less successful) missions, watch films and audio footage of brave astronauts, and take bus tours around the launch sites.
Key West
Here's an interesting fact for you – Key West is the most southerly city in the continental United States and is actually closer to the Cuban capital, Havana, than it is to Miami. Close to a million tourists pay Key West a visit every year in order to say that they have stood at the southernmost point, visited the iconic lighthouse, or even paid a visit to literary legend Ernest Hemingway's former home.
The Everglades
Although at first glance the Everglades may appear to be nothing more than desolate swamp land, it is in actual fact an enormous, shallow, slow moving grass-filled river which stretches all of the way from Florida Bay to Lake Okeechobee. This incredible eco-system is called home by a number of famous species, from fearsome alligators and bald eagles to cheerful bottlenose dolphins and manatees. Enjoy an exhilarating trip – and relive that CSI credit sequence – around the Glades aboard an air-boat, and hopefully you'll catch a glimpse of some of the native species.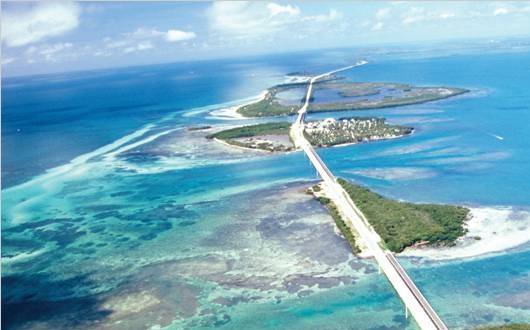 The Florida Keys
Now here's where that hire car will really come in handy! You simply can't miss what is frequently listed as Florida's most popular attraction – Florida Keys. This 120 mile long chain of idyllic tropical islands located at the base of the Florida peninsula. The islands are easily accessible from the mainland via a series of bridges – the most spectacular of which, The Seven Mile Bridge – has become a tourist attraction in its own right after being used as a location in a number of Hollywood blockbusters, including 2 Fast 2 Furious starring Vin Diesel and Paul Walker.