Being with your girlfriends in Edmonton is a heart-warming experience; travelling across this important place in Canada is enriching whether or not you are experiencing diversity and multi culture alone. This city prides itself on the abundance of activities that uplift the arts and culture of their area, where people can gather together to celebrate life and their friendship in unique ways.
This article is presented to you by FlightHub app reviews.
Ice on Whyte
February 2- February 5, 2017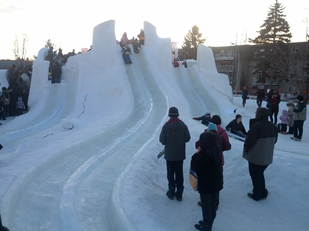 2017's 14th annual Ice on Whyte winter festival is Old Strathcona's yearly must-visit. Outside, view the ice and snow sculptures by international artists, live music, ice carving competitions, or partake in the programs like Strathcona 2017 Mural that celebrate Canadian winter culture, the story of Old Strathcona, and the people who worked hard way in the past to form this old neighbourhood into one of Canada's liveliest ice festivals.
Bead Market
February 4, 2017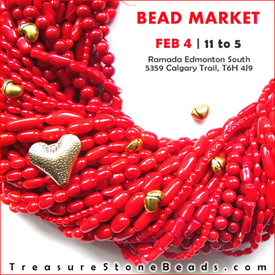 This Bead Market at the beginning of the love month is your inner girl's chance to gift yourself with something beautiful and a wonderful day shopping and bonding at the Calgary Trail. Girls can shop and design beads. A large selection of pewter findings, unique-shaped gemstones, crystals, pendants, magnetic beads and clasps, and stringing supplies are sold throughout the afternoon of February 4.
Lunar New Year or Chinese New Year
February 4, 2017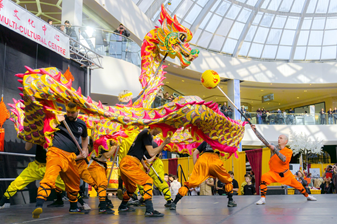 Londonderry Mall invites all within the area to a Chinese New Year of the Rooster welcome at the weekend. Canada celebrates the Chinese tradition with an explosion of activities starting with an opening ceremony at 11:30am. Featured are lion dances, performances mixing traditional Chinese dance with hip hop ballet, and martial arts demonstrations. This event in Edmonton is free and lasts on Saturday from 10am to 4pm.
Rubaboo Arts Festival
January 30, 2017- February 4, 2017

It's not too late to catch the end of Edmonton's 8th Rubaboo Arts Festival. Set the date for your arts and cultural exposure on Saturday, the last day of an event that celebrates Canadian aboriginal arts and which is curated by Alberta Aboriginal Performing Arts.
Different programs or workshops are held each day of the arts festival at La Cité Francophone, Edmonton. On February 4, attend Elder Jerry Saddleback's Bow Making Workshop at 11am.  From 7pm, closing night will feature Kendra Shorter and Skye Demas.
Swing'n'Skate
January 8, 2017- February 26, 2017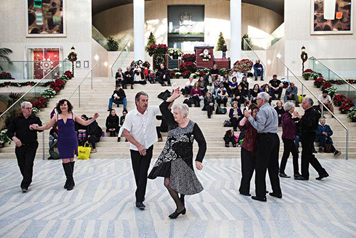 Catch The Rooster Davis Group on January 5. The latter days of this season feature different bands and musical acts, falling under the live swing, jazz, and big band music. Swing'n'Skate occurs during the season's Sundays from 1pm- 4pm in the City Room at City Hall. It's only halfway through, there's plenty of Sundays left you can catch a performance with your girlfriends. Those who prefer to skate at the City Hall Plaza can hear the music being broadcast directly outside. Both occasions come at no cost.
Visit Edmonton this weekend for a heavy dose of culture and celebration of diversity. This article was brought to you by FlightHub, an online travel agency, be sure to check out their FlightHub reviews online. Happy travels!
If you have anything to add, feel free to leave your comments here below!