Europe is one of the best places in the world to see a huge array of cultures and peoples. Sure there are some places that feel similar, but with such a packed quantity of nations in a reasonably small space – when you compare it to North America, for example – there's really a lot of variety.
There are some cities that should be on every traveller's bucket list, simply because they're popular doesn't mean you should eschew them. Here we list the reasons why to visit five cities in Europe.
Amsterdam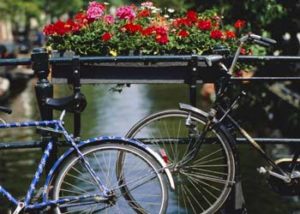 It's not only the culture and beauty of this Dutch city that's a draw. It's also the heritage it has as a place that draws the travelling community. For many years, the city has welcomed backpacking budget travellers flying in on cheap flights to Amsterdam in a way that not all major European cities have done. While you're there, make sure you do some typical Amsterdam things like ride a bike along the canal paths, visit the Van Gogh museum, see Anne Frank's house and tour the Heineken brewery.
Paris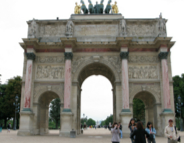 The city of romance and love is also one of the most beautiful capital cities in the world. Paris is a great one if you like walking, as the centre is compact enough to get from one attraction to another à pied. And if you need a rest, you can always make use of the Metro. The Eiffel Tower, Notre Dame, the Louvre…need we say more?
Rome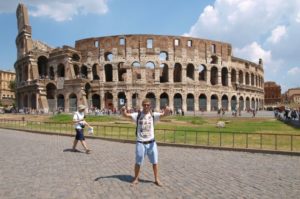 Rome is great at any time of year, and one of those cities that might be better to visit during the winter as you'll have a bit more room while you're taking in such sights as the Colosseum, the Spanish Steps, the Trevi fountain and the Vatican. While there's never really the possibility of seeing Rome on a 'quiet' day, it's probably wise to avoid July and August.
London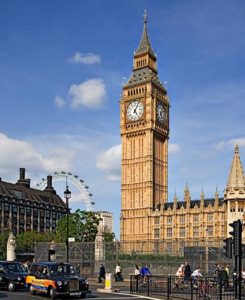 Love it or hate it, London is up there as one of those cities you simply have to see at some point in your life. It has its beauty too, although there's plenty that's not so appealing about the English capital. But for fascinating museums and cultural highlights like the theatre and art galleries, it's got plenty to offer the traveller. Added to all this of course is the Royal Family connection, which makes it so popular with visitors from around the world.
Berlin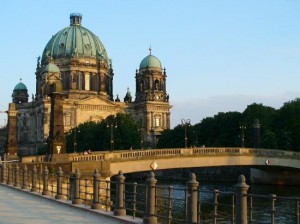 You might not necessarily leap at the chance of going to Berlin, but if you don't go, you'll be missing out. For a start, there's the history attached to the place. See what's left of the Berlin Wall, visit Checkpoint Charlie and the Holocaust Memorial. Take in the Reichstag and Gendarmenmarkt – a beautiful square surrounded by three beautiful buildings – the Konzerthaus, Französischer Dom and Deutscher Dom.
Of course, all you have here is only a flavour of what these cities have to offer. The best way to find out what they're like is to go and see them for yourself.