If you're just getting started with planning your wedding, finding the perfect venue is bound to be on your mind. So just how do you do it? With so many options, it can seem nigh on impossible to choose – but there are some key things to keep in mind that I think can really help narrow down your choice.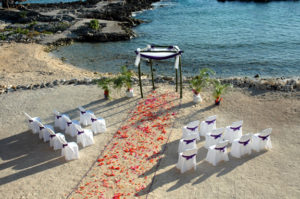 Read on for a little inspiration on picking the venue of your dreams…
UK or overseas?
Before you start checking out individual venues, you need to make a crucial decision – whether you will tie the knot right here in the UK, or jet off overseas for an exotic wedding. Whichever you choose, the tips below will still help you pick the ideal establish, but if you get married abroad you're likely to find the decision is a little simpler, as you can choose from set packages.
Hayes & Jarvis weddings abroad are one option for these kinds of packages, which can be tailored to your individual needs. So, don't think that opting for this kind of thing means your wedding won't be unique!
Whichever you choose, remember to consider the following key things when selecting a venue:
• How easy it is for you to reach
• Whether your guests will be able to get there without too much trouble (and, if you are getting married overseas, if they are willing and able to come)
• How near it is to relevant transport links (if you plan to go on honeymoon overseas directly after the reception, for example, you might welcome being quite close to an airport)
Pick potential wedding dates
Once you've made that crucial decision, it's time to think about wedding dates. It's best to come up with a shortlist of options – this means you can narrow down your venue choices to ones available within your chosen timeframe, while retaining some flexibility.
Number of venues needed
Next, you need to work out how many venues you're actually looking for. For example, if you have your heart set on a traditional church wedding in the UK, you'll need to find a suitable church for the ceremony, as well as the perfect reception venue.
Even if you're not planning a church wedding, you might want to split the day between two locations – a pretty manor house for the ceremony, for instance, and a large outdoor venue for the evening party. The choice is yours!
Of course, the advantage of picking one place is that both you and your guests won't need to worry about organising travel between the two. This can help reduce the stress on the day, so it's definitely worth considering.
Make a list of the necessities
Once you have made the above decisions, write a list of all your must-haves. One thing I would suggest is to keep this list as short as possible, or you could end up ruling out perfectly good venues. Among the top things to work out and add to your list are:
• How many guests plan to invite (be as accurate as possible), including how many to the ceremony and to the reception
• Any touches you really aren't prepared to compromise on, such as having the use of an outdoor space
• Make a budget based on how much you are willing to spend, and be realistic with what you can afford – this will help narrow down your options
Consider the little details
Lastly, don't forget to check all the little details – things like whether you can decorate the place how you please, what's included in the price and what the food is like (make sure you can actually taste this before you book). These points will make all the difference in how suitable the venue is for you, so don't neglect these when making your final decision!