Gone are the days when families had to make do with the same beach resorts year in, year out on their holidays together – the world has got a lot smaller and there are so many more options out there for parents and kids with a sense of adventure.
If the thought of jetting off to the far side of the world with your little ones in tow seems like a daunting prospect, don't worry, there are plenty of tour companies – like Explore Worldwide – that offer itineraries tailor-made for families. We've picked out just three of your options to get you in the mood for a spot of globetrotting.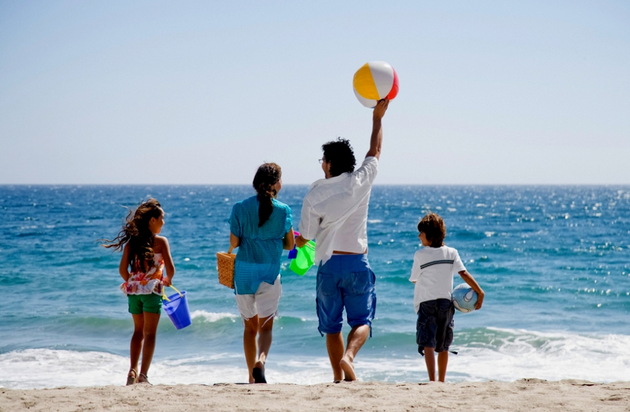 Action and adventure in Latvia
It's easy to overlook Europe in favour of more exotic destinations, but it's well worth making the most of what's on your doorstep, especially if you want to avoid a long journey with the kids. Latvia is an up-and-coming destination that's got a lot to offer, especially if you love getting active as a family.
We'll start with the action and adventure – one of the best places to head to for a few thrills and spills is Gauja National Park, where you can go kayaking and river rafting on the Gauja River – both a lot of fun. Nearby is also the Tarzan Adventure Park, which is a great spot to burn off some energy on obstacle courses and climbing walls, or to get an adrenalin rush on a toboggan run.
For something at a slightly slower pace, take some time to explore the fascinating capital Riga, with its old city walls, castle and churches among the highlights. Another historical landmark that kids are bound to find exciting is the Secret Soviet Bunker, which has been preserved in its original state.
Nature and history in Sri Lanka
Sri Lanka is a beautiful island in the Indian Ocean that will captivate young and old alike. This stunning nation is home to some truly breathtaking scenery and wildlife, as well as a host of important and interesting historical sites.
During a family adventure holiday here you can explore incredible places, such as the Sigiriya Rock Fortress, an amazing relic from centuries ago, and the Sacred Temple of the Tooth in Kandy – one of the most important sites for Buddhists in the world.
A real highlight, though, is the chance to see and interact with wonderful wildlife, such as gentle elephants that can be found at the various sanctuaries across the country. Going on a safari in one of the national parks is another must, as you can see creatures such as spotted deers, macaques, sloth bears, leopards and elephants in their natural habitats.
Exotic wildlife and landscapes in Belize
Belize is one of the most biodiverse places on the planet, which makes it a fantastic destination to go on a family holiday if you've got inquisitive youngsters who love the natural world. There are more nature reserves here than you could possibly hope to visit in a two-week trip, with amazing animals like baboons, green iguanas, kingfishers, jaguars and black howler monkeys among those that you can see while you're exploring.
There are also some incredible Mayan ruins here, some of which are set in awe-inspiring rainforest locations. One example is Lamani, a site that's situated in the middle of the jungle with much of the complex still uncleared, so you and the kids will feel like real adventurers when you come here for a day. Take the time to seek out the crocodile carvings that are dotted throughout these ruins.