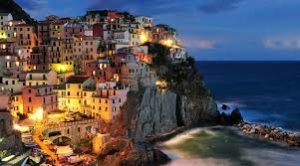 While travelling includes a lot of unexpected twists and turns, a relaxing place to call home away from home is the most rewarding gift that one can expect after a long day exploring the world. Here are a few fantastic places to stay in during your exotic adventures.
HONEYMOON HOTELS IN MALDIVES
There is no other better way to start your life together after tying the knot than visiting the Maldives archipelagos and enjoy the luminous turquoise waters, pristine islands and top it all with a luxurious stay in the lined up sophisticated hotels. The Maldives are a paradise for lovers: it is strange, delicate and heavenly.
The one and only Angsana Velavaru hotel is known for its sophisticated style and its glitz and glam. It is endowed with numerous beaches and fabulous hacienda fashioned villas with meticulous private pools and plenty of privacy.
If you want to enjoy full Maldivian architecture in a welcoming beautiful lush green tropical nature and oceanic paradise, then the Four Seasons Maldives at Landa Giraavaru is the perfect destination for you. The notoriously large villas scattered over this green island come with large private pools, luxurious lounging areas, direct beach access and beautiful gardens exclusively for your romantic stay.
This is just a pick of a few of the luxurious honeymoon hotels out there to choose from, but you can explore to your hearts content and you certainly won't be short of options!
BOUTIQUE FAMILY HOTELS IN CARIBBEAN
The Caribbean Islands are dream destinations due to their colorful island charm and the idyllic sandy beaches. They are also perfect for family holidays, with lots of fantastic, luxurious family accommodation on offer.
The Nassau Hilltop hotel in the Bahamas is a fabulous boutique hotel. It stands seventy feet above sea level on this pancake flat island, spectacular to the eye. The view of the sea below is a sight to behold and a place to create fantastic family memories.
If you want your family to enjoy classic luxury then the La Sammana is a boutique resort situated along the exclusive Baie Longue in St Martin's lush green mangroves and punctuated by searing pink bougainvilleas.
Bitter End Yacht Club is not as bitter as it sounds, in fact it is a fantastic resort; the première for luxurious water sports hosting numerous family fun vacations. The long sandy beaches offer a great ground to exercise family activities and sunbathe, so bring a lot of sunscreen to enjoy the most of the outdoor activities.
TAJ EXOTICA GOA
This magnificent hotel is a luxurious gem situated in the Southwest coast of Goa. Not only is it a five-star hotel but has pristine buy discount cialis views of the Arabian Sea. It is an extravagant beach resort with luscious green gardens, and in the romantic land of the Taj Mahal: the architectural design is divine.
When you get to the Taj Exotica in Goa you notice the serene tranquility of the environment and the slower pace of life that ultimately sets the theme of exotic relaxation. The tropical inspired design touches, sundrenched atrium and the spacious corridors; this grand hotel is a welcoming mélange of natural beauty and regal opulence.
You will be spoilt for choice when it comes to choosing a suite, not only are they exorbitantly furnished but vary from the presidential villas with private pools to one bedroom luxury suites, you will not only feel at home here, but better than home.