Seeing Italy's sights one at a time is one thing but having your fill of the cuisine that this country has to offer is another matter. Italy is one of the best places for foodies because ending up with a bad meal rarely happens in this country. When hopping from one Italian city to another, taking the train is the most convenient option.
One of the most popular routes for a scenic travel in the country is from Turin to Salerno via Trenitalia Frecciarossa. This high speed bullet train can convey you quickly to various stops allowing you to see more of Italy. While feasting your eyes on the scenery sneak in a bit of adventure for your taste buds and experience why Italy is famous for its cuisine.
Hopping on and off the rail to visit Italy's best cities would become more memorable with a bite of the local cuisine. So, while marking off your Trenitalia stops, be sure to taste the exceptional cuisine of every city from Piedmont to the Campania region.
1.     Turin. With its heavy use of butter, eggs cream and fresh ingredients, it's no wonder why Turin is regarded for its culinary excellence.  Turin's cuisine has subtle flavors. Traditional meals in this city starts vegetables dipped in Bagna Caoda, a sauce made of anchovies, butter, garlic, olive oil and, on occasion, truffles with rich flavor tickles the taste buds. With its strategic location in the Piedmont region, Turin has access to the special breed of cattle that is used in traditional cuisine such as the stew bollito misto. Turin's white truffles are also sought after as they infuse aroma in everything they touch. For candy lovers, this city is known for a hazelnut halves and chocolate called lady's kisses or baci dama.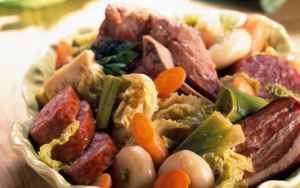 2.     Milan. Lombardy's capital is not just home to imposing structures and the greatest architectural and cultural achievements, it is also a great place to experience another variety of Italy's cuisine. Milanese cuisine prefers rice over pasta and tomato is rarely used in its dishes. Cotoletta alla Milanese, a dish of milk-fed veal cooked in olive oil, is one of the celebrated dishes in the city together with risotto alla Milanese which is imbued with beef marrow and saffron.  The sweet bread loaf, Panettone, is one of the cornerstones of the unique cuisine in Milan.
3.     Bologna. With its justifiable claim as Italy's culinary capital, Bologna is a stop you wouldn't dare to miss. Spaghetti Bolognese, Parma ham, tortellini and lasagna are just some of the dishes that you need to sample while scouring the city. While out on a gastronomic adventure, be sure to sample bologna sausage which is a mortadella with delicate flavoring.
4.     Florence. The slow food preparation in Florence is truly one of the reasons why the flavors are enriched. For starters, Florentine meals start with the most traditional antipasti – Affettati Misti. The cold slice meals are served with thick bread slices with tangy salad leave on the side. While in Florence, you should also sample the casserole, the Baccala made from dried cod and the Calamari in zimino. To indulge your sweet tooth, be sure to sample Schiacciata con l'uva which features sweet grapes sandwiched between dough layers and sprinkled with rosemary or you can indulge in Bongo, the Florentine chocolate profiteroles.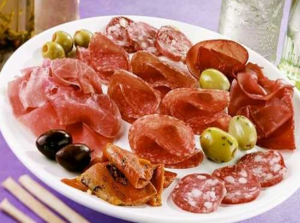 5.     Rome. With a cuisine that is based on seasonal ingredients available in the Roman Campagna and cooked in a simple manner, Roman cuisine is stripped of pretentions. Pasta is one of Rome's most important cuisines. In fact, there's a national museum of pasta in Rome. Bread is also a staple in this city, Pane di Genzano, bread prepared in wood-fired ovens, is considered to be one of the best in Rome.
6.     Naples. With flavors in every variety, any food lover who is looking for diversity should visit this Neapolitan city. Traditional cuisine is quite complex and rich in flavors. One of the most popular Neapolitan cuisines is pizza topped with mozzarella which known as pizza margherita. Where pasta is concerned, Neapolitan dishes, almost always, includes seafood, as in risotto alla pescatora that has a wonderful mixture of clams, shrimp, cartoon fish and mussels. For pastries, be sure to taste the Neapolitan sforgliatelle, a delectable combination of various pastry layers.
7.     Salerno. This beautiful city's claim to fame where cuisine is concerned lies on its street food. Handheld food stuff from shops lining the street can either be fried, grilled, frozen and baked. Made from the freshest ingredients, no one can fault visitors for loving street food in this city. The streets in Salerno welcome foodies who are looking for a veritable adventure for their palates.