While visiting beautiful South Africa, consider touring one of the many vineyards. The mild Mediterranean climate and fertile soil, combined with the grower's excellent knowledge of the wine making process, produces some of the world's finest wines. 
It was Jan van Riebeeck who first brought grape vines to the Cape. Along with chief gardener Hendrik Boom, he produced the first wine in the Company Gardens. Company Gardens is now an urban haven in the centre of present day Cape Town.
Today, the vineyards are special places in South Africa. More than just a place for growing grapes, many offer tours that showcase the beauty and culture of the nation. Of course the tourists also enjoy the wine tastings offered. With hundreds of vineyards to choose from, a specific list is difficult. Here are four essentials.
Vergelegen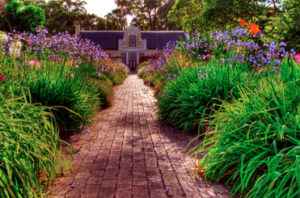 http://www.flickr.com/photos/84923476@N00/356149049/
At Vergelegen Estates, visitors can tour an exquisite historic homestead and extensive gardens nestled among the old camphor trees. There is a library and two excellent restaurants. Enjoy cellar tours, a wine-tasting centre and take advantage of their retail experience. The grounds have great picnic facilities. Purchase a bottle of wonderful Vergelegen wine to enjoy outdoors when weather permits. The vineyard offers tours every day except Christmas day and Good Friday.
Meerlust Estate

Meerlust Estate has been a part of the Myburgh family since 1756. The art of wine making here has been passed down through eight generations. The grapes grown at Meerlust produce wines of distinct character. Enjoy these wines by booking private tastings Monday through Saturday every day except major holidays. The price of tasting is refunded upon purchase.
While at Meerlust Estate, one can visit the historic manor house, family cemetery, classic wine cellar and a bird sanctuary.
Kanonkop Estate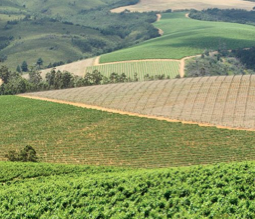 http://www.kanonkop.co.za/admin/Upload/Gallery/_kanonkop4.jpg
A fourth generation estate, Kanonkop was first purchased by a cabinet member of the Union of South Africa's parliament, JW Sauer. His son Paul and Springbok rugby's Jan Coetzee now oversee the vineyards at Kanonkop.
Enjoy wine tasting at Kanonkop Estates Monday through Friday and a partial day on Saturday. They are closed on Sundays and major holidays. During warm weather, enjoy cheese plates outdoors underneath the tall oaks. Book a traditional Cape Snoek barbecue all year for a minimum of 15 people.
Klein Constantia Winery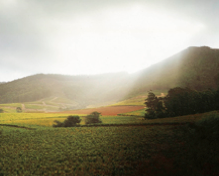 http://www.kleinconstantia.com/wp-content/uploads/2012/08/OurFarm_Terroir_A_220x176.jpg
Established in 1685, Klein Constantia is one of the oldest and most beautiful vineyards in South Africa. It is situated among the ancient trees of the foothills of Constantiaberg across from False Bay. Visitors to Klein Constantia enjoy spectacular views of the countryside while tasting one of the world's finest wines.
Simon Van der Stel, who had been given permission to start a farm in the area, set out to find the most favourable soil for growing wine vineyards. He had workers dig soil samples from Table Bay to Muizenberg before settling on the valley facing False Bay. Claiming the rich, fertile land, he named it Constantia.
Open Monday through Saturday, Klein Constantia regrettably has no restaurant on the estate. The wine is the showcase here, and it, along with the vista, is well worth the visit. The winery is closed on public holidays.
This post was written on behalf of www.capeportfolios.com