I'm currently on my delayed honeymoon to Seattle and Vancouver. While I'm away, I'm running several guest posts. I hope you enjoy the following one by Sarah Williams.
There's an endless list of attractions and places of interest in London, and picking which ones to visit is no mean feat. Keeping busy during London days and London nights is easy enough, but here are eight suggestions to get you started.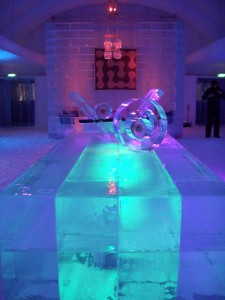 Dine in the dark
Ever eaten a meal in complete darkness? Well, you can at Dans le Noir restaurant. The theory is that feasting in the dark will heighten your other senses and enhance the dining experience. It certainly lives up to its billing of being a 'very unusual social experience,' and the surprise menu, which has been designed with strong flavors and different temperatures, will have you playing an intriguing guessing game into what exactly has passed your lips.
Enjoy an ice-cold cocktail
Located just off Regent Street is the Ice Bar, the UK's only permanent bar of its kind. Okay, it's not in an igloo as such, but the bar itself, the walls, tables, and even the glass that you drink from are made of ice. Basically, you pay for a 40-minute session in the bar, don a pair of gloves and Eskimo-style coat, complete with a furry hood and sip away on your complimentary cocktail that is included in the price.
Hit the West End
The various theatres dotted around London's West End put on productions that will appeal to everyone, even if you don't particularly consider yourself to be a culture vulture. What's more, you don't have to book months in advance to get cheap tickets, as you can always be certain of picking up a bargain, either from the theater box office, from a last-minute website, or one of the many ticket booths.
Catch a gig/club night at Koko
Enjoying a night out in Camden is a must for all 20-somethings, especially if you're mad keen on music. Koko is a live music venue a short walk away from the bars and pubs in close proximity to Camden Town Tube station. The building itself used to be a theatre, and the internal décor is very much a nod to its past. A whole host of top acts have performed at Koko down the years, from the Red Hot Chilli Peppers to Madonna and Prince to Queens of the Stone Age.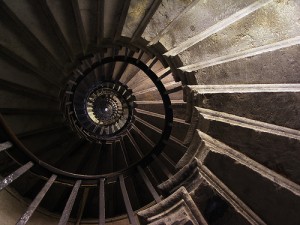 Climb the Monument
You don't have to take a 'flight' on the London Eye to enjoy the best views of the city. A cheaper – and more rewarding – alternative is to instead head up the Monument, which was erected to commemorate the Great Fire of London. For starters, it's virtually six times cheaper and has bags more character and charm. Climb the 311 steps up the tight spiral staircase and you'll be blown away by the view that greets you at the top.
Visit Vista Bar
Like Ice Bar, Vista Bar is a bar with a difference. With Trafalgar Square on one side and 'Big Ben,' the Houses of Parliament, and the London Eye on the other, the London skyline is a sight to behold from your roof-top perch smack bang in the middle of this bustling city. There's a definite feeling of tranquility on the top floor of the boutique hotel, and from high up above you can watch the world go by while sipping a refreshing beverage.
Party in the streets
London stages all manner of events on a daily and weekly basis, but none are bigger than the Notting Hill Carnival, which takes places every year on August Bank Holiday weekend. Crowds of close to a million people turn out to watch the carnival procession and bask in the summer sun. Europe's biggest street festival is a party you'll remember for a long time.
Play Monopoly
The Monopoly Pub Crawl is a quirky twist on the traditional pub crawl, a much-loved British form of entertainment. Visit as many of the 26 streets and stations on the Monopoly board as you, which are represented, as you might have guessed, by 26 pubs. Now, if this seems like a lot of pubs then that's because it is, so take it steady if you do decide to embark on the Monopoly challenge and know your limits.
Photos by .Martin. and John Carter