If there's one phrase that best suits Dubai it has to be 'a culture collision.' The reason for this is because it has absolutely everything, from the recording breaking heights of the famous Burj Khalifa to the aromatic spices of the souks.
Dubai tours are becoming increasingly popular and it's very easy to see why. Take a look at these top Dubai attractions just waiting to be enjoyed.
Burj Khalifa         
Dubai has everything, but the one thing that you can't ignore is the world's tallest building – called the Burj Khalifa. It might be the tallest building in the world but don't worry about it taking long to get to the top, that's because it also has the fastest lift in the world….of course! The views are absolutely stunning, I would recommend going at sunset to get the best photos. Make sure you buy your Burj Khalifa tickets in advance so you beat the queues.
Skiing at the Mall of the Emirates
Just when you think Dubai can't get any more mind blowing you hear that you can actually go skiing there! It's surreal leaving the heat of the desert for a huge ski slope located inside one of the world's best shopping malls. They have everything you need from clothes to skis, so don't worry about packing all the gear to bring with you. I love it hear and it's nice to feel a little bit of a chill, whilst sipping on a hot chocolate after strolling in the sun for so many days.
Desert safari
One thing that I love to do each and every single time I make it to the United Arab Emirates, and Dubai in particular, is to either hire a 4X4 SUV or go on a desert safari tour! Super fun, super exciting and one of the main 'bucket list' items in Dubai. Huge undulating sand dunes, high end cars and endless fun. Don't miss it!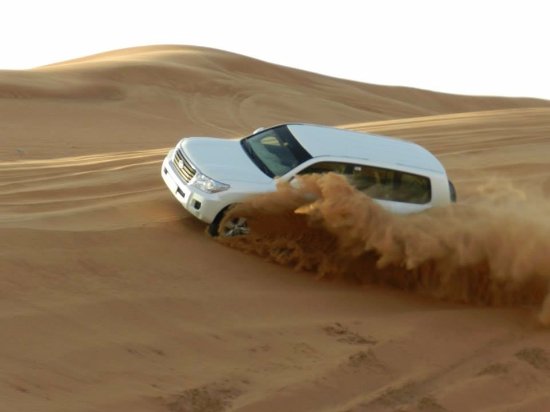 Dhow Cruise
A throwback to before the oil money changed the UAE forever. It's a beautiful moment to be reminded of Dubai's Arabic history when you take to the water in a dhow. No longer used for the main trade in the city, tourists flock to the marina to get a spectacular view of Dubai's modern skyline from the dhows, add some food and cocktails at sunset and it's a perfect afternoon in Dubai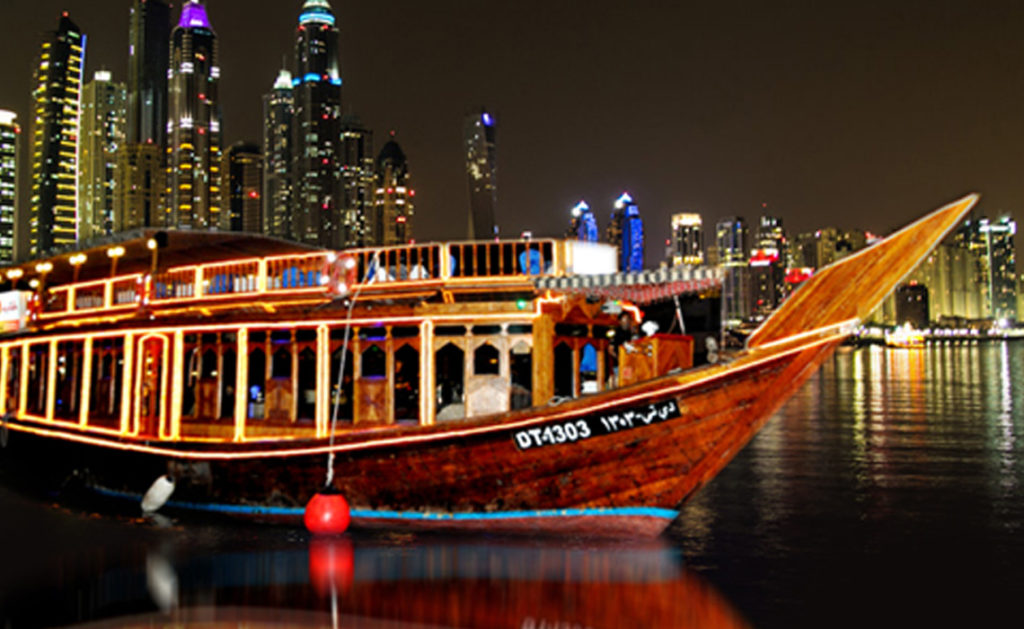 Ravi
This isn't a major tourist attraction but it certainly deserves a place in the list. It opens its doors at 5am and closes at 2am, so pretty much anytime of day you can go there for a feast. It's one of the longest running restaurants in Dubai and whenever you go there you will see that it's always packed, both with locals and tourists. If you love curry then may not eat anywhere else during your time in Dubai because Ravi is the place to go. I would sample, the chicken boti and the mutton kebab if you want a mouth-watering treat.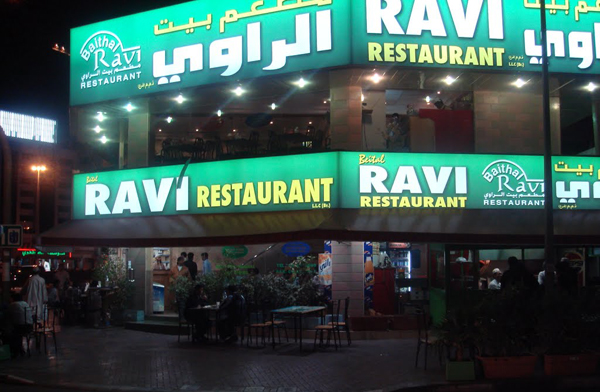 Have you been on holiday to Dubai? I would love to hear all about your time there and also which attractions you would recommend. I think it's brilliant when all of us, as a travel community, can share are tales to make sure others have a great trip too.