We all love travelling to new places, it gives us the opportunity to experience new cultures and meet new people. You can't beat heading to a new place and meeting up with a local who will show you around and give you the 'real' local experience, you will always get so much more than you would on a guided tour.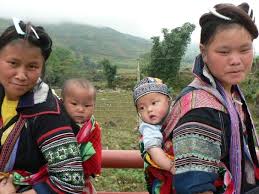 I have been lucky enough to make friends all over the world, some of these friends I see quite regularly. One person who stands out in my mind is a lady who runs a guest house in Chiang Mai, Thailand. I call her my Chiang Mai mother because she always takes great care of me and invites me to join her when she is going out to places like local temples, for dinner with friends and to the temples. In a few days with her I see more than I would if I were to spend two weeks in the city! Heading round to a Thai family's house for dinner with my 'mother' is always amazing, there's tasty new food to try, new friends to make and lots of laughs to be had. Why go and hang out in a restaurant eating with a bunch of other tourists if you have the opportunity to go to local person's house for dinner? I always get laughed at because of my inability to eat spicy food, even though my mouth is on fire I don't stop smiling the whole time because I feel genuinely lucky to have been allowed an insight in to the local way of life.
Then there's the trip to the temples, I have been to so many remote temples now I have lost count. My friend always takes me to temples where tourists don't visit, because she does so much work with the monks I get to meet them all and get a tour of the temple. There's always one or two monks who want to practise their english, I always find myself sitting there for hours at a temple in the middle of nowhere chilling and chatting to the monks! This just doesn't happen if you stick to the tourist trail, so I implore you to go the 'local' way.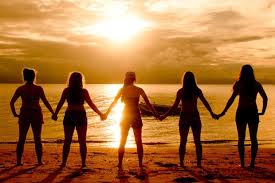 Imagine if someone came to visit your home town, you would show them so much amazing things that wouldn't necessarily be in the guide book. You'd take them to the cool restaurants and bars, invite them out with your friends and let them see how your home town really works! They would go away having a much better experience that if they had stuck to what they had read in books. So why not try and do this the next time you travel? The best way I have found to do this is the Thailand concept, if you're heading to Thailand then you should definitely check these guys out!
So take the leap, ditch the guide book and get a real taste of what local life is like!