Australia is of course a gigantic country and often, when choosing it as the destination of your holiday, many itineraries end up looking very similar. Obvious highlights such as the Great Barrier Reef and the world-famous harbour city of Sydney are certainly not to be missed, but there are many other magnificent spectacles that you shouldn't leave Australia without experiencing. Use this quick guide to discover the hidden gems and getaways that Australia has to offer….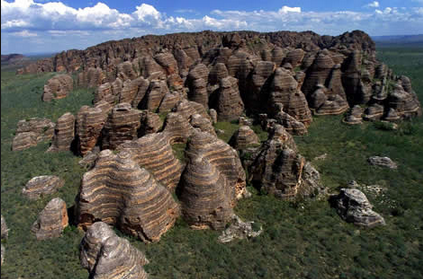 Very good product and the price is right. . Any trustworthy pharmacy will insist on a prescription from a health care provider who has seen you in person.
Hidden away in the far north-west of Western Australia, the Bungle Bungle range in the World Heritage-listed Purnululu National Park is one of Australia's best-kept secrets. 350 million years of nature's forces have shaped these mysterious geological features in this prehistoric landscape. Apart from the local Aboriginal inhabitants, few people knew they existed until the 1980s! The giant orange and black striped domes rise out of the ground creating a landscape unlike anything you have ever seen before. To truly appreciate the uniqueness of this area, take to the air and enjoy these magical sights aboard a guided helicopter tour.
The remote and isolated Cape of Leveque is a hidden away paradise. It can be found on the most northerly point of the Dampier Peninsula, in Western Australia's Kimberley region. Only accessible by air or four-wheel drive from Broome, you can truly disconnect from the rest of the world here and enjoy the breathtaking glistening waters and vibrant red cliffs. If escaping is what you're after, try a luxury lodge at Bloomfield Lodge, located in the tropical Daintree Rainforest – again only accessible by private jet, outback drive and river cruise.  Surrounded by absolute luxury you can escape it all whilst still absorbing the fresh rainforest air and magnificent tropical wildlife.
If staying on one place is not really your thing, then hire a car and head to one of the world's greatest drives, the Great Ocean Road. The Great Ocean Road in Victoria meanders its way alongside 200 kilometres of awe-inspiring sheer cliffs with spectacular views of the Southern Ocean. You'll also be able to take a glimpse of history as you see the many shipwrecks punctuate this wild coastline, telling the remarkable stories of the early settlers trying to start a new life in Australia. Here you will really discover something new and exciting around every twist and turn of this impressive drive. You see, there's more to Australia than the Great Barrier Reef.