Buenos Aires screams creativity. Undeniably a melting pot, the city has much to offer even if you only look at the aspect of art alone. True blue art enthusiasts or not will surely find Buenos Aires in good taste. Be sure to prepare your eyes for there is much to see in every corner of this good-weathered city.
Street Art
We have earlier mentioned here some of the best street art cities worldwide. Nevertheless, Buenos Aires' street art is something to be appreciated. In a place where locals have great liking and talent for the arts, they use these to create street art that do not only provide aesthetics, but also represents political ideas, moods, and a part of the culture that has long been present in the city.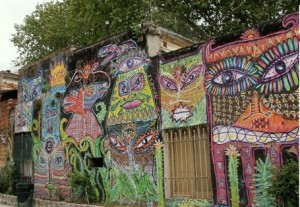 Architecture
The city's buildings tells a lot about its history as it becomes an architectural splendor. It becomes a mixture of old yet stunning 1800s colonial-era buildings upto up and about contemporary art structures. You wouldn't need to go far to appreciate this, you can just appreciate as you pass by the streets of Buenos Aires as amusing edifices are just around waiting for it to be appreciated.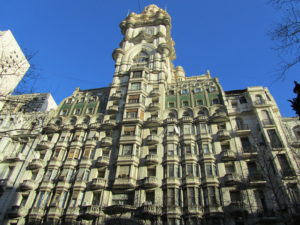 Stunning 22-story neo-gothic Palacio Barolo
 Museums
There's just much to see in this Argentina capital, and one that tourists must not miss are its museums. You can easily hit up a number of museums by foot, or by taking a bus. And with the good number of museums in the city, it won't be hard to familiarize yourself to Buenos Aires' history, culture and their art.