Anyone planning a on line trip to Las Vegas for the first time should be prepared to experience a city that is unlike any other place on earth.  Sin City, as many know it, is a place of excess and wonder – a place where jungles thrive in the middle of the desert and fountains dance in the middle of the night.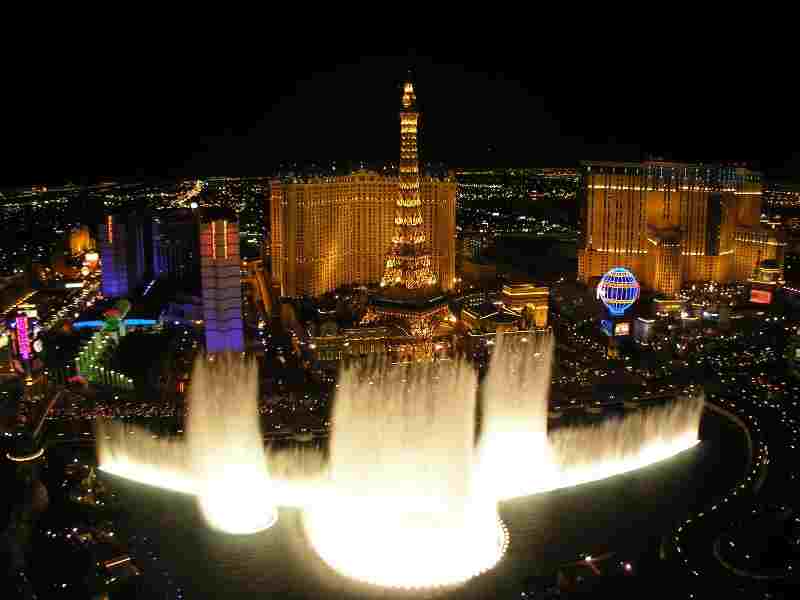 The glitz, glamour, and gambling that Las Vegas is known for may come as a shock to those who are visiting from other nations, however, once one gets past the initial culture shock, Las Vegas is a great place to visit.  Here are some essentials to make that first visit to Vegas a memorable and successful one.
Casino-hopping along the Strip
Las Vegas is definitely one of the world's premier gambling destinations where people can win millions or alternatively walk away with nothing.  That's the excitement of gambling and boy do the hoteliers and casino owners know how to fuel that excitement and allure.  Each casino is more lavish, outrageous, and exciting than the next.  In a single night, gamblers and sightseers alike can traipse from New York City to Paris themed venues, and then on to a circus and a zoo!
Step into a neon wonderland
Sure, gambling is one of the main attractions of Las Vegas, but it isn't the only attraction.  The Strip itself is a sight to see – one simply cannot experience Vegas without seeing it at night.  Stroll along this neon wonderland after dark and take in the world's most impressive sound-and-light show.  Starting at the Egyptian wonders of the Luxor, head along the Strip past the impressive bright lights and big city of New York-New York, swing over to Circus Circus to see some live acrobats, and take a break at The Mirage's erupting volcano.  Don't miss a quick break at the lush Cosmopolitan Las Vegas or a relaxing respite outside with the Bellagio's fountains.
Don't forget to eat!
Long ago, the dining facilities in Las Vegas were much like its natural surroundings – a desert; today that has all changed.  Vegas is actually now one of the world's top dining destinations filled with gastropubs, bistros, and world-class chefs working to serve up mouthwatering cuisine.  One thing that just screams "Las Vegas" is the buffet, which is the quintessential way to eat in Sin City.  Ranging from $4.99 specials to pocket-popping buffets be sure not to miss this unique way of tasting Las Vegas!
Take in a show
When people think of going to a show, New York's Broadway or London's West End may come to mind, but Las Vegas gives both a run for their money.  Take in one of Cirque du Soleil's mind-boggling shows, see one of the latest plays, or a famous singer perform their nightly routine.  Plus, a visitor hasn't truly had the Vegas experience until they have seen the iconic showgirls in all of their glory on stage!
Get out of town
One of the best things about Las Vegas is the terrain in which the city was built.  Perfectly situated for a day trip to places such as the Grand Canyon, the Valley of Fire State Park, or Red Rock Canyon, there is no shortage of natural wonders nearby.  For a taste of manmade glory, trek over to the Hoover Dam, one of the most impressive dams in the world.