We've all heard of KLM, even if you haven't flown with them I am sure you know the airline and have heard about their incredibly high standards.
The airline with 'Dutch at heart' is celebrating it's 95th year of operation – yes that's right, 95 years! Any airline that has been flying for so long is clearly doing something right and has many more successful years ahead.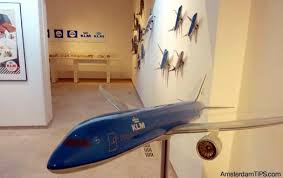 I know why they are so successful, it's because people like you and me, the passengers, are the main focus of the airline. Our comfort, needs and expectations are always met. I absolutely love the way that since I fist flew with KLM the airline has evolved to meet the needs of it's travellers, it seems that each time I fly the experience gets better and better.
KLM's first flight was back in 1919, I am sure that no one could have predicted just how successful and well respected the airline would be 95 years later! They have been helping people live out their dreams, visit dream destinations and find inspiration to travel ever since that first flight in 1919.
The amazing team over at KLM have put together a video in order to commemorate their 95 years of service, I absolutely love it so I just had to share it with you all. I've put it just below, take a look at it and I am sure you will be reminded of just how great KLM truly is! They are my favourite and I'm sure that goes for most of you as well.