If you ever thought that you needed to be in a snowy winter wonderland to experience a festive Christmas, think again! The island of Madeira, off of Portugal, throws a Christmas celebration like no other in its balmy, beachy atmosphere.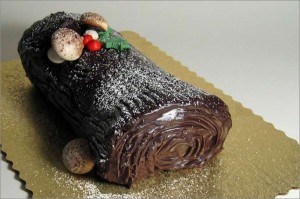 Find some great deals on Jet2.com, and head to the city of Funchai (Madeira's capital) for the center of the Christmastime festivities. Christmas traditions are an important part of Madeiran culture, so you'll find the place spectacularly lit up for the season starting in November and going all the way through to January. The streets are all lit with colorful lights, the squares decked out with holly, poinsettias and other Christmas decorations for the whole month of December. There are plenty of Christmas markets filled with festive market stalls, where you can buy an array of decorations, gifts, ornaments and of course all kinds of food! The atmosphere is filled with joy and light, people sing carols in the square and with such a festive feeling in the air, you'll barely miss the snow! (And what could be better than enjoying a festive Christmastime and going to the beach in the same day!)
On Madeira at Christmastime you can enjoy the traditions centering around food and drinks. They make liquor out of different fruits such as custard apple, mandarin, tangerine and passion fruit, and they eat molasses cookies and cakes. On the night of the 23rd, people from all over the island come to the Mercado dos Lavradore (main city market of Funchai) and celebrate a big Christmas party with eating, drinking and singing carols all night long!
Of course the Madeiran Christmas is not all about party time. They celebrate a Catholic mass in the mornings, and a special midnight mass on Christmas Eve. Madeirans usually open their gifts on the 25th and celebrate with a huge lunch feast- garlic and wine pork, potatoes, and sweet rice pudding. And the celebrations don't die down after Christmas- quite the contrary! The festivities continue right up through the New Year, where the island puts on a breathtaking fireworks show said to be one of the best in the world.
So consider taking a tropical holiday and checking out Christmas on Madeira- you won't be disappointed by their incredible enthusiasm for the festivity of the season.