Any self respecting gap year adventure needs a selection of key ingredients to ensure that it feels worthwhile. After all, we're not just talking about a holiday on the Costa del Sol, where all you require is sun, sea and sand.
A gap year really needs to be an educational as well as an exhilarating experience, and tick the following five boxes: nature, activities, culture, history and environment.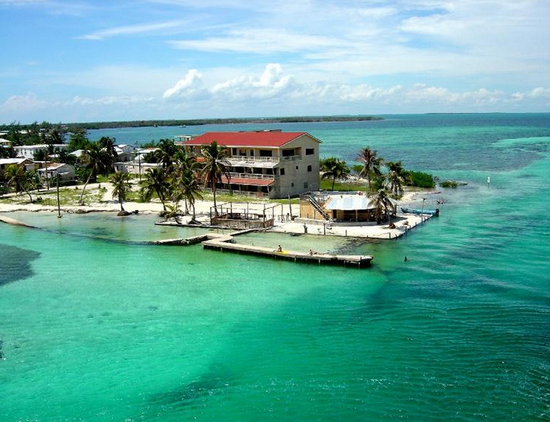 With these in mind, I don't think there's any need to look further than Central America as your destination.
So just how does this region sandwiched between North and South America fulfil those gap year requirements?
Costa Rica: nature and activities
Such is its diversity, Costa Rica can handle most of those elements on its own, but one of the main reasons people take Costa Rica holidays is its wildlife.
As one of the most bio-diverse places on the planet, Costa Rica is home to hundreds of species of birds, including the incredible resplendent quetzal and the beautiful keel-billed toucan, not to mention sloths, monkeys, iguanas and crocodiles.
On a tour through the cloud forests of Monteverde you will need to have your head on a swivel, such is the abundance of creatures on the ground, in the air and up in the canopy.
Talking of the canopy, Costa Rica is also the home of the zip line tour, with tens of operators across the country. No gap year would be complete without some extreme sports action, so clip in, lean back and prepare to whoosh over the treetops at 50mph. If that isn't enough excitement for you, jump in a raft for a white water experience on one of the country's raging rivers.
Guatemala: history and culture
One thing Costa Rica does lack is the Mayan sites for which the rest of this region is world famous.
That is certainly not the case in Guatemala, whose steaming jungles hide the ruins of Tikal, formerly home to as many as 90,000 Mayan Indians and now the largest excavated site in the Americas.
This sprawling ruin's most impressive site is Temple I, an enormous stepped stone structure rising more than 150ft into the sky.
Guatemala is also home to some cities that are very much alive, including the wonderful Antigua, which is the ideal place to immerse yourself in the local culture.
Along Antigua's cobbled streets you'll find colonial influences in abundance, with the city famed for its spectacular Spanish Baroque architecture and ruined churches.
Belize: environment
One of the main reasons to go on a world trip, of course, is to experience something different to home. And things don't get much more different to what you're used to than on the island paradise of Caye Caulker in Belize, where you can laze on golden sands, dip your toes in azure waters and swim with stingrays and sharks.
There's nothing quite like a tropical idyll to help you forget about your dreary grey home town. After all, if you don't feel like a million miles from home on your trip, it won't feel like a proper gap year.
As well as containing all the ingredients you need for a great trip, Central America also has the advantage of being cheaper than North America, although watch out in Costa Rica, where prices are similar to those you're used to back home.