Bristol is a great place to take the children for a few days. The city's rich history has been encapsulated in many child-friendly attractions providing interesting, educational and most importantly fun things to do.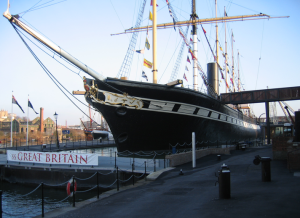 Great product. I do switch this probiotic with another brand just to keep my tummy from getting used to one product. Like this one the best.
Pfizer
? There are a lot of legitimate mail-order pharmacies in this country.
Isambard Kingdom Brunel's SS Great Britain is billed as "one of the Uk's finest visitor attractions" by the Mail on Sunday and celebrates both the engineer's legacy and Bristol's maritime history. On board, children (and adults) can experience the life of a Victorian passenger voyaging on the world's first ocean liner. Dress up in clothes from the 1800s, attempt to perform the crew's tasks and even take in the smells of a ship that sailed around the world 32 times.
If you prefer a more modern sailing experience then take a trip on one of the Packet Boat Rides. Various journeys will ferry you around the harbour or as far as Bath depending on your timescales. But if your children are more interested in what happens under the water than on it, the Blue Reef Aquarium is the place to go. A huge range of exotic and scary marine life is on display here including ferocious piranhas and sharks. Kids can even play their own game of Finding Nemo at the clown fish tank. Slightly drier animals can be found at Bristol's Zoo. Set inside 12 acres of award winning gardens, adventurers can wander through the Butterfly Forest, gaze upon majestic Asiatic lions, feed brightly coloured parrots with nectar and visit the penguin and seal coast. If you want to see more animals after closing time then you should consider catching a performance of the award winning musical, The Lion King, at the Hippodrome.
If you're looking for a slightly more scientific outing then head to Clifton Observatory. Built in an old mill, it sits high above Clifton Suspension Bridge and contains one of only two Camera Obscuras open to Britain's public. You'd better have a head for heights, as 126 steps lead down to an open faced cave in the cliff side that looks down over the bridge and gorge below. Back nearer sea level there's At-Bristol, the city's science centre filled with dazzling displays of human endeavour, interactive experiments and an awe inspiring planetarium.
There's plenty to do out in the open as well. Brandon Hill Park offers parents a chance to take in some fresh air whilst children sneak a peek at curious and friendly squirrels. Intrepid explorers will love the Curious About Bristol treasure hunts and braver children might even like the Haunted And Hidden Walking Tour that explores Bristol's gruesome history.
After a long, tiring day out you'll want to make sure you have a comfy, child friendly hotel to come home to, of which there are plenty in Bristol. Dining opportunities are equally varied and fine dining doesn't have to be sacrificed in order to find a family friendly venue. Wilks is one of Bristol's top five restaurants and caters for little ones as well as parents looking for a tasty meal.