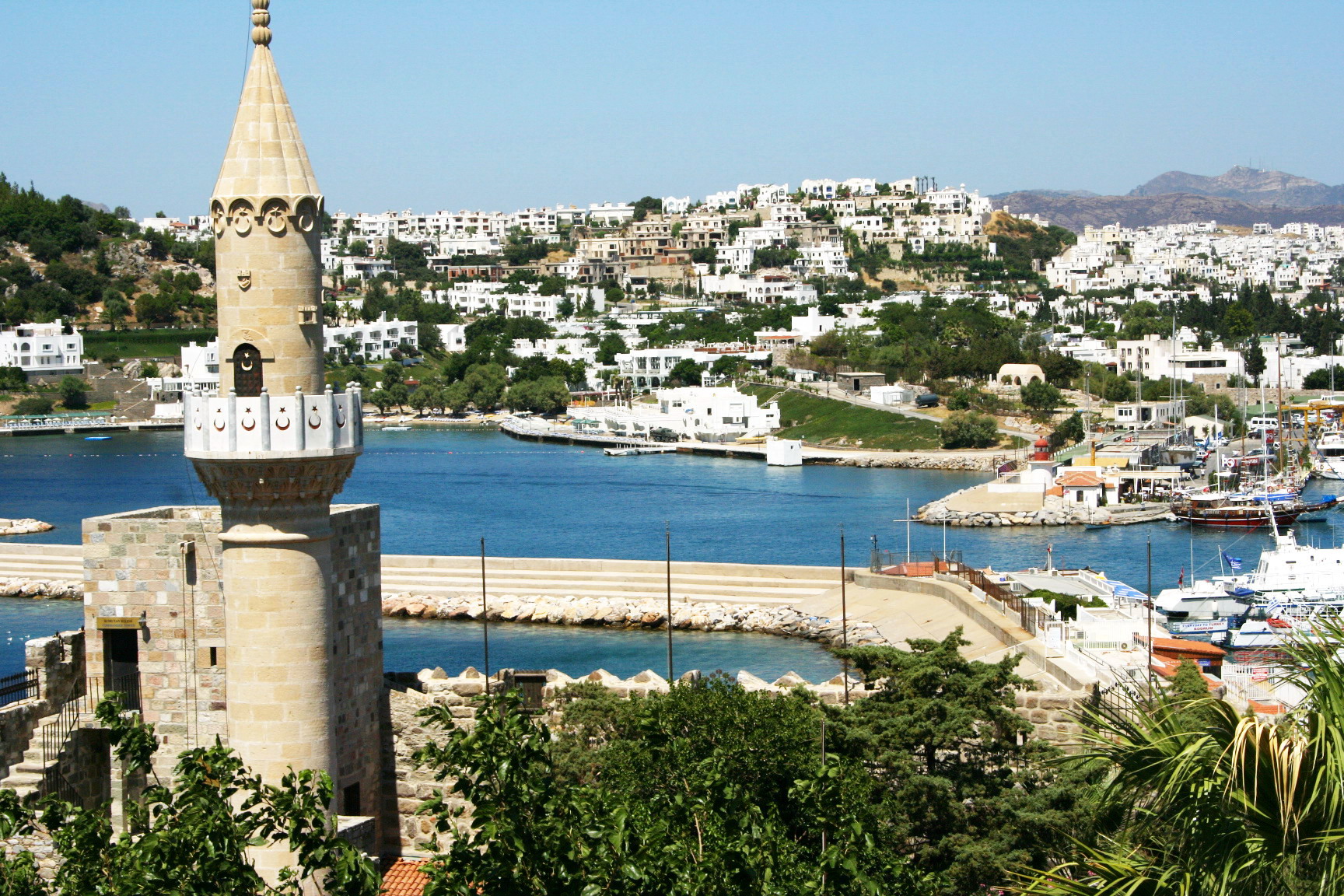 Located in the southwestern Aegean region of Turkey, Bodrum peninsula is a world-renowned holiday destination with its natural beauty, eclectic culture, and fascinating history. You can explore the ruins of the ancient city of Halicarnassus or enjoy Bodrum's hedonism filled nightlife, but let us remind you that there is really no better way to experience Bodrum than upon the crystal clear turquoise waters of the Aegean. Bodrum based poet, Cevat Sakir Kabaagacli —also known as the fisherman of Halicarnassus— gradually got to know the many bays and coves of Bodrum in traditional, wooden-built, sponge divers' sailing boats, called gulets. Following the footsteps of the late poet, you can spend your days on a gulet, sailing and boating along the coastline, snorkeling in the beautiful bays, and visiting the traditional fishing villages. We should give you a heads up: Bodrum's charm can become addictive. When your excursion is over, you may even want to drop an anchor in Bodrum for good, like the fisherman of Halicarnassus did. If you want to personalize your own itinerary on the sea, you will need to drop by a Bodrum yatch charter. Whether you want it bareboat, skippered or crewed, you will have so many charters to choose from.
Bodrum's Seaside Portfolio: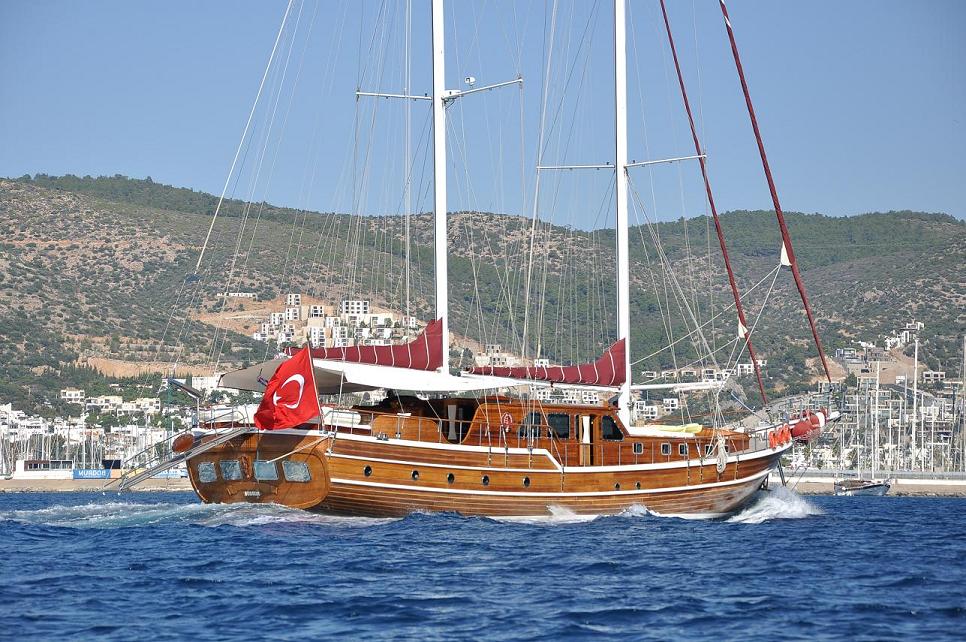 Peninsula of Bodrum harbors many towns and villages —Akyarlar, Bitez, Turgutreis, Gumusluk, Turkbuku, and Yalikavak just to name a few— other than the town of Bodrum. Each of these towns has their own peculiarities. Turkbuku is known as Turkey's Saint-Tropez; it has become the popular vacation spot for chic locals and the international Jet Set. Watersports lovers can take the plunge and try other activities in addition to sailing in Akyarlar and Bitez.  In recent years the big draw to these villages has been their wind-based sports like windsurfing and kite boarding. If you have a passion for both classical music and sailing, you will be happy to hear this: D-Marin in Turgutreis is the first and only marina, where a classical music festival is held. If you visit Bodrum during August, you can anchor in D-Marin, and enjoy performances of world famous ensembles and performers such as the Royal Philharmonic Orchestra, the Presidential Symphonic Orchestra of Turkey, and Fazil Say.
Explore the Ancient Town of Myndos Underwater:.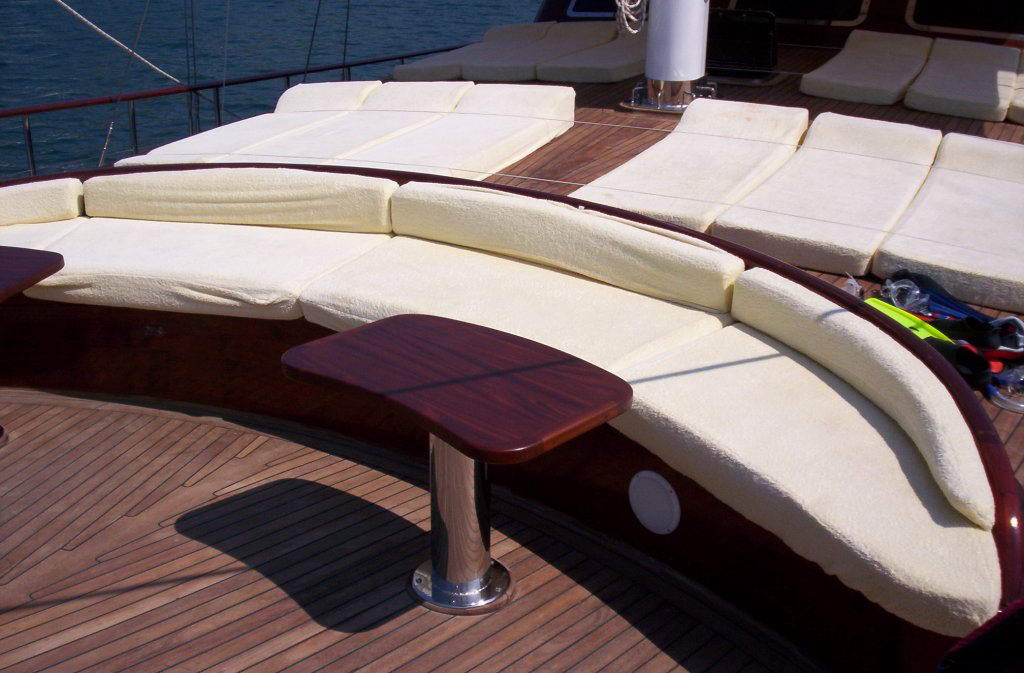 In the westernmost tip of Bodrum Peninsula, there stands a charming cove, and a seaside village of Gumusluk, with the Rabbit Island just offshore. In ancient times, the area where Gumusluk is located was known as Myndos. An earthquake destroyed the ruins of the ancient town of Myndos, and the seafront of the town was slid into the sea. If you snorkel in Gumusluk, you can still see the ruins of the ancient city underwater, and explore the site where Brutus escaped after murdering Julius Caesar. You can walk over from Gumusluk to Rabbit Island using the sunken ancient city wall. When the tide is right, the wall is exposed and functions as a bridge for visitors to cross the sea and reach the island. The government banned development in the village and in Rabbit Island in order to protect the excavation sites. So, unlike other bays on the west coast of Turkey, Gumusluk is not crowded nor overwhelmed by construction sites.
If the ancient ruins of Myndos do not satisfy your appetite for history, you can visit the ruins of the Mausoleum of Halicarnassus, one of the seven wonders of the ancient world, and one of the most prestigious Museums of Underwater Archeology, which is housed in the renovated Bodrum Castle.
Tangerine Jam in the Morning, Tangerine Cocktail at Night: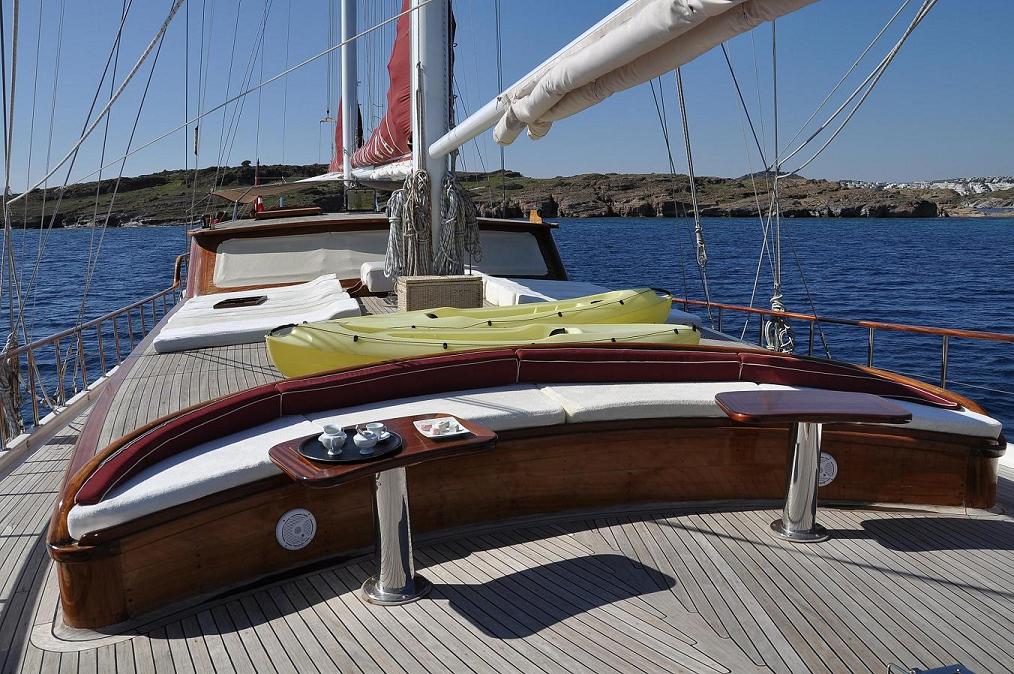 Bodrum loves its aromatic and tasty tangerine, and flavors everything from Turkish delight to sodas, jams and cocktails with tangerine! If you tour around the countryside of Bodrum, you are likely to come across tangerine orchards. You can buy tangerine jam from the local people on the spot, or when you go to a local breakfast place, you can ask your waitress for some delicious tangerine jam to fall in love with it. When you dive into the celebrated nightlife of Bodrum, don't forget to ask for your Sandoz Cocktail, a local drink made from unripe tangerine.
Speaking of cocktails, did you know that Bodrum's nightlife is something very special? You can find a range of different places to hang out from elegant restaurants, and rock-jazz bars to discos, and nightclubs. Perhaps, Bodrum has more bars per area than other places in Turkey, with the exception of Istanbul. Downtown Gumbet has its famous Bar Street lined with vibrant bars, pubs discos, and taverns, where the friendly service staff makes sure you have a very enjoyable time. If you would like to anchor in Bodrum for your next vacation, Get More Info and learn more about what other exciting attractions Bodrum has to offer!