With so many credit cards and other financial deals offering you ways to build frequent flyer miles, all you have to do is think about how you want to use them. They can be a help if you travel a lot for work or personal reasons, and they can save you money. Or, you can find ways to use them to travel to some amazing vacation destinations you might not otherwise be able to afford. There are some great hot spots to travel to that would be fantastic for using your frequent flyer miles.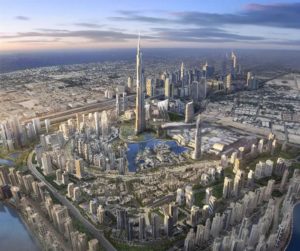 Solomon Islands
The Solomon Islands are a group of 1,000 islands that are located in Oceania and can make for the perfect island getaway.  You can find world class diving at sites like Munda where you can see beautiful reefs, or Shark Point, and even explore wreck dives at Casi Maru. Trip Advisor suggests staying at Tetepare Island Eco-lodge for a fun and "fantastic wildlife adventure" for around $42 a night. For an afternoon trip you can head to nearby Honiara and visit the Solomon Islands Memorial Garden before swinging by the Honiara Central Market to find some goodies.
Dubai
Dubai was created to be the world's playground and has just about anything you could think of to enjoy and experience there. Forbes describes the Dubai Mall as "simply huge, with something for everyone inside" including an indoor theme park, full-sized ice rink, an Aquarium with and underwater zoo. If you like skiing in one of the hottest places in the world, you can hit the slopes at the Mall of Emirates, or enjoy a UAE Off-Road Explorer adventure, and even discover the natural rock pools of Hatta. Dubai hotels are world renown like the Grosvenor House Dubai which was a Traveler Choice 2013 Winner, or the very unique and luxurious Raffles Dubai.
Davos
If enjoying warm weather on a beach, or off-roading in the desert doesn't quite fit you then travel to Davos, Switzerland for some cold weather fun. You can stay at the luxurious Waldhotel for about $231 a night, or you can find a quaint little B&B like Landgasthof for about $53 a night. Once you settle in you can head out to any number of spots for some Alpine skiing like at Davos Klosters Ski Resort, Parsenn Skigebiet, and Davos Platz. After a full day on the slopes you can take advice from Trip Advisors on places to eat like Walserhuus Sertig, Gourmet Restaurant Leonto, or Teufi for some hot fondu.
Williamsburg
You don't have to cross an ocean to find a good way to use your frequent flyer miles. Travel Channel online cites Colonial Williamsburg as a great place for individuals or families to travel. Stretching over 3,000 acres of Virginia wilderness you can find everything from colonial villages to visit and even modern day fun at places like Busch Gardens Amusement Park. And it doesn't have to cost a lot to stay there with the Holiday Inn and Suites only running $82 a night, but you can splurge if you want and stay at the historic Williamsburg Inn for almost $400 a night.
Frequent flyer miles can be a lot of fun to use. If you have points some grab your spouse or some friends and take the time to use them up and have a great adventure. You have gone to the trouble of earning the points, so make it worth it no matter where you decide to go.