India is becoming a very popular destination for people who are looking for a vacation with a difference, a motorcycle tour. Motorcycle tours are a great way of seeing the very best of India, they give you the chance to cut through rugged landscapes and taste the freedom of the open road. These vacations are not only good for those who already ride, non-riders can also have an amazing experience on board these tough bikes.
If you are looking to explore India and would like to do so with a motorcycle tour, here are some of the best routes to take.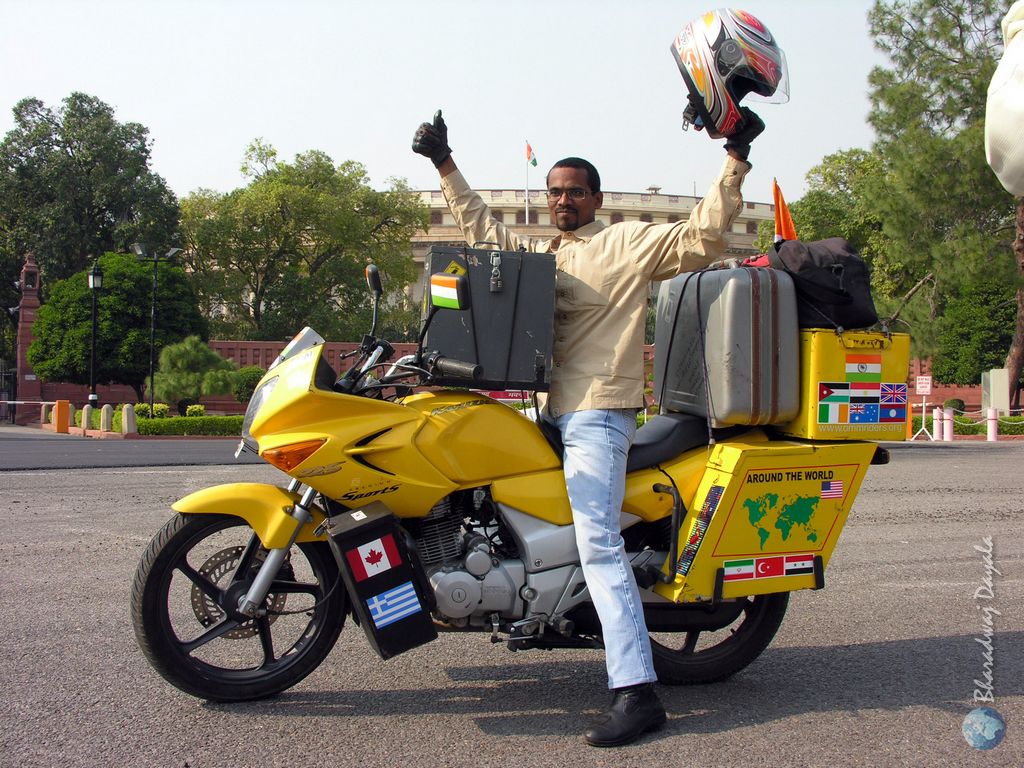 Delhi-Chandigarh-Manali-Leh
Motorcycle tours in North India, especially around the stunning Ladakh region, are arguably the most popular because of the mixture of nature and cityscapes that you can experience on these journeys. The most popular route in this region is starting out in the vibrant city of Delhi before heading off to the city of Chandigarh and then on to the mountains around Manali. This stretch not only takes in the great cities of Delhi and Chandigarh but as you ascend the mountain region, you will be treated to beautiful natural settings on all sides. The tour finishes in the barren Leh region before heading back into the hectic city of Delhi. If you are taking  tour in Northern India, this is the best bet to capture as much as possible.
Rajasthan
The majority of the state of Rajasthan is set in the desert making this a brilliant region to explore on the back of a bike. Throughout Rajasthan you will make your way through historical landmarks, bright and rustic villages as well as a stop in Agra to visit the Taj Mahal, one of the world's Seven Wonders. Usually you will be looking at a 3 week trip throughout this region to really experience everything that it has to offer. Highlights of a tour through Rajasthan, with the exception of the Taj Mahal, include Ranthambore National Park as well as colorful towns like Jodphur, Bundi and the city of Jaipur.
Kerala
Kerala's popularity amongst tourists is really on the rise as more and more people look to discover this tropical side of India. Kerala offers the perfect combination of beach life, laid back living and incredible natural splendor . India food is amazing throughout the country but here in Kerala they still employ traditional methods of farming, preparing and cooking food which will blow you away during your trip here. Kerala offers very quiet roads for your tour, and you can even take your motorbike on a road along the beach front, an incredibly way to watch the ocean as it ebbs and flows. Most tours throughout Kerala last around 2 weeks or 15 days which gives you plenty of time to explore this fascinating region of India.
Would you be up for spending your vacation on a motorcycle tour? If so, hat would be your favorite places to do so, we'd love to hear from you, let us know in the comments section below this post.